Events
Please join KSTK for our 15th Annual Chili Cook-Off and Fundraising Auction on Saturday, March 8th, in the high school commons. Enter your best chili recipe for a chance to win!
more
Support KSTK
Do you have an interest in programming on KSTK? There is a place for you at KSTK on the Community Advisory Board, or C.A.B. The C.A.B. is a group of local residents who reach out to find out what KSTK's audience is looking for in their local radio station. Contact Renee at KSTK for more information, 874-2345.
more
A donation from your PFD through Pick.Click.Give. is a great way to make an additional gift to your public radio station. You can make an impact by sharing just a little with a cause you care about. When you go online to apply for your dividend, you will see the Pick.Click.Give. option. Simply click and follow the instructions to make your donation! The deadline to apply is March 31st.
more
Borough Assembly Meeting
Listen to the audio and read the agenda of the February 25, 2014 Borough Assembly Meeting.
more
Peggy's Corner of the House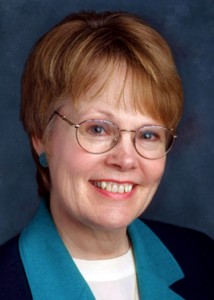 Peggy's Corner of the House is a weekly legislative session update from Wrangell Republican Representative Peggy Wilson, who represents House District 33.
more
Southeast Legislative Survey
Community members are invited to take part in an opportunity to provide feedback to Southeast Legislators with an online, completely anonymous, survey. Your feedback will provide important information on your satisfaction with legislative services. To take the 5 to 10 minute survey, or for more information, click "more" here.
more
Southeast News
Eighteen people have applied to be Petersburg's next school superintendent. Current superintendent Rob Thomason is stepping down at the end of the school year and is coordinating the search for his replacement. "As with any search of this sort you're gonna get a range but I really feel like we have some at the upper end that are intriguing to us and I think have some good skills that are worthy of strong consideration for Petersburg," Thomason said.
Continue
Governor Sean Parnell, who is running for re-election this year, was in Petersburg and Wrangell on Monday. Although there are no South East hydro projects in his capitol budget right now, he said he's relying on regional legislators to bring projects like that up.
Continue
A Sitka seventh-grader has won the state spelling bee. Abigail Fitzgibbon was the Sitka champion last year as a sixth-grader, but was unseated earlier this year in a dazzling spell-off with eighth-grader Kyle Vidad. Fitzgibbon represented Sitka last weekend in Anchorage as a runner up, but nevertheless managed to run away with the state trophy.
more
Employment Opportunity
Rainbird Community Broadcasting in Ketchikan, Alaska, is seeking a Development Director to grow and develop community engagement.
more