National News
After the announcement that David Beckham is retiring, there's been much discussion about how good of an athlete he's really been. Sports commentator Frank Deford says Beckham's talents have been overlooked.
More
Lois Lerner, who heads the IRS division dealing with nonprofits seeking tax-exempt status, will not testify on Wednesday despite a congressional subpoena, her attorney says. She is accused of closely scrutinizing conservative groups that sought tax-exempt status.
More
Support KSTK
Support your community radio station and take a chance to win $3,125 in KSTK's 50/50 cash raffle! Tickets are $25 each and there are only 250 tickets available. The winning ticket will be drawn on or before June 21st, 2013, as soon as all tickets are sold. Tickets are available at KSTK and from any KSTK Board Member. Some lucky winner will take home $3,125 and that person could be you!
more
The foundation of KSTK's financial stability comes from membership contributions and funding from local businesses and organizations. Representatives of local non-profits and business are encouraged to contact KSTK about program sponsorship opportunities. Contact Cindy Sweat at KSTK and ask about on-air donor announcements. 874-2345 or cindy@kstk.org. Support for this community radio is made possible by you.
more
National Poetry Month
April is National Poetry Month. This is Corree Delabrue reading "Wild Geese" by Mary Oliver.
more
April is National Poetry Month. This is Britta Schroeder reading her own poem, "The Curse."
more
April is National Poetry Month. This is Shady Grove Oliver reading "The Shooting of Dan McGrew" by Robert Service.
more
Wolf Watch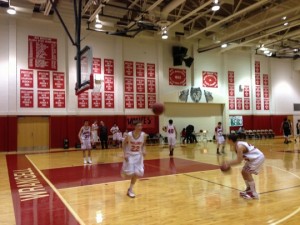 This week's Wolf Watch features Coach Ray Stokes and player Blake Stokes.
more
Borough Assembly Meeting
Listen to the audio and read the agenda of the May 14, 2013 Borough Assembly meeting.
more