Local News
Local comes up with plan to stop new garbage cans from moving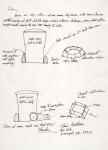 WRANGELL <input type="hidden" id="gwProxy"><!–Session data–></input><input type="hidden" id="jsProxy" onclick="jsCall();" />
<div id="refHTML">&nbsp;</div>
© Copyright, Wrangell Radio Group
Have a news tip? Click here to submit your tip.
Recent News
Find out the candidates views, positions and visions for representing Wrangell and all of District 36. Join Alaska House District Candidates Chere Klein and Dan Oritz in a Round Table question and answer session on Thursday, October 9th from 5:30 to 6:30 pm in Wrangell Borough Assembly Chambers. This is your opportunity to meet the candidates face to face and ask your questions. Everyone is welcome and encouraged to bring questions and participate in this forum.
more
There are two candidates for Wrangell Borough Mayor in the Oct. 7 City and Borough of Wrangell regular election. Incumbent Mayor David Jack is running against Kipha Valvoda for another two-year term.
more