Local News
Local comes up with plan to stop new garbage cans from moving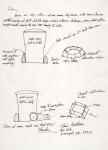 WRANGELL <input type="hidden" id="gwProxy"><!–Session data–></input><input type="hidden" id="jsProxy" onclick="jsCall();" />
<div id="refHTML">&nbsp;</div>
© Copyright, Wrangell Radio Group
Have a news tip? Click here to submit your tip.
Recent News
District 36 independent Rep. Dan Ortiz was in Wrangell over the weekend to talk with residents about possible solutions to the state budget deficit.
more
An FBI agent trained to detect sharing of child pornography over the internet testified that he could've obtained child pornography from a Wrangell doctor's house on at least four occasions last year. Special Agent Anthony Peterson took the witness stand on Thursday in the trial of Greg Salard.
more