Local News
Local comes up with plan to stop new garbage cans from moving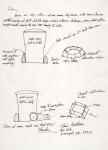 WRANGELL <input type="hidden" id="gwProxy"><!–Session data–></input><input type="hidden" id="jsProxy" onclick="jsCall();" />
<div id="refHTML">&nbsp;</div>
© Copyright, Wrangell Radio Group
Have a news tip? Click here to submit your tip.
Recent News
As Southeast Alaskans become more concerned about mine development in British Columbia, a copper and gold mine in the Stikine River watershed is expected to start full operations next month. But an independent review of its tailings facility found issues with the design.
more
The Wrangell Public School Board approved budget revisions Monday that would provide tablet devices for all students in Kindergarten through eighth grade.
more