Local News
Local comes up with plan to stop new garbage cans from moving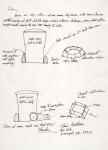 WRANGELL <input type="hidden" id="gwProxy"><!–Session data–></input><input type="hidden" id="jsProxy" onclick="jsCall();" />
<div id="refHTML">&nbsp;</div>
© Copyright, Wrangell Radio Group
Have a news tip? Click here to submit your tip.
Recent News
In response to budget cuts at the state level, the Wrangell Public School District left the National School Lunch Program earlier this year and replaced it with a cheaper, simpler "supplemental" food program.
more
Wrangell residents will have the opportunity next month to participate in the country's longest-running citizen science bird project.
more