Local News
Local comes up with plan to stop new garbage cans from moving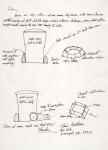 WRANGELL <input type="hidden" id="gwProxy"><!–Session data–></input><input type="hidden" id="jsProxy" onclick="jsCall();" />
<div id="refHTML">&nbsp;</div>
© Copyright, Wrangell Radio Group
Have a news tip? Click here to submit your tip.
Recent News
The Garnet Grit Betties won their roller derby bout in Wrangell Saturday against the Petersburg Ragnarök Rollers. It was the second bout hosted in Wrangell, and there are two more home bouts on the schedule for spring.
more
Southeast Alaska's representatives in the state house know their committee assignments following the resolution of several close legislative races in the state's general election.
more