Wolf Watch
Wolf Watch – February 7, 2014
This week on Wolf Watch, we'll hear from Lady Wolves' varsity player Erica Smith.
Have a news tip? Click here to submit your tip.
Recent News
Tlingit Phrase of the Week is a project launched to help with the survival and renewal of the Tlingit language in Wrangell. Each phrase speaks to Wrangell's seasons and the Tlingit way of life. September is Young Moon Month. Click on the image above to listen to Tlinget Phrase of the Week for September 15th through the 22nd.
more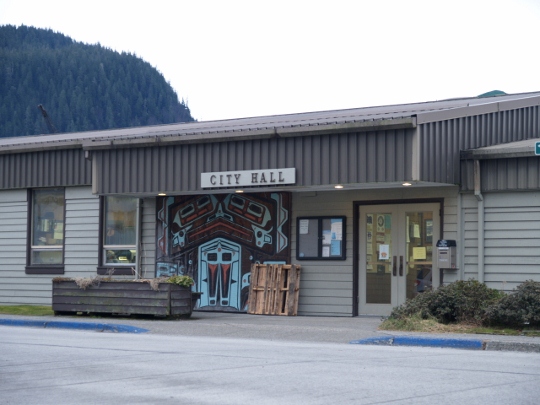 The Wrangell Planning and Zoning Commission Thursday discussed The Bay Company's request to purchase city-owned land adjacent to its property. One section is an alleyway that runs between The Bay Co. and the boat yard, and the other is a five-foot portion of Silvernail Work Road.
more