Peggy's Corner of the House
Peggy's Corner, Mar. 16 – 22
Peggy's Corner of the House is the weekly legislative update from Wrangell Republican Representative Peggy Wilson in Juneau.
Have a news tip? Click here to submit your tip.
Recent News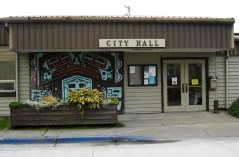 The Wrangell Borough Assembly Tuesday unanimously gave a first round of approval to new animal control laws. The assembly also agreed to send a letter to congressional delegates expressing concerns about proposed mines near the Stikine River watershed in British Columbia.
more
Becky Rooney was appointed to an open seat on the Wrangell Borough Assembly for a term ending in October. Rooney stopped by KSTK ahead of her first assembly meeting to discuss her new position in city government.
more