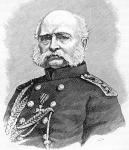 WRANGELL, ALASKA
"One of my forefathers is Baron Ferdinand von Wrangel who came to Alaska in the 1830s. And I come from a very long line of von Wrangel's from Estonia."
That's Greta von Wrangel; she's currently touring Southeast Alaska to find out more about her heritage. She recently made a stop in Wrangell.
"I was born in Estonia, and my father, mother, and their three children immigrated to America in 1951," she says.
Greta later made it to Seattle, Washington where she studied at the University of Washington and is where she has lived most of her life. She says about a year ago she was given a diary about Admiral Ferdinand von Wrangel that made her start thinking about her own ancestry and where they have been.
"A companion and I read a book called 'Fighting for truth: The life and deeds of Admiral Ferdinand von Wrangel.' His diary is written in the book, and we read it in German and since we started reading it a year ago I have known I wanted to come to Wrangell, Alaska," she says.
Greta spent the afternoon in Wrangell Monday, August 29th meeting with locals, city officials, visiting the sites and viewed a totem pole blessing ceremony at Chief Shakes Island. Inside Chief Shakes House, she examines the art work and cultural artifacts and says she's excited to take what she's learned about the von Wrangell line from her visit to Wrangell back to her family and pass it down to her grandchildren.
"It is interesting because he was an explorer and without much knowledge trekked through the ice and snows of Siberia and came to Alaska that way. We kind of have been following his trek to Alaska. And I would like to teach my children about this," she says.
The Wrangell Museum notes that over the past two months Wrangell has seen over 2,000 tourists.
© Copyright, Wrangell Radio Group