https://kstk.org/modules/local_news/media/audio/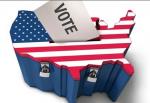 WRANGELL, ALASKA
The official list of candidates for the upcoming 2011 Wrangell Regular Election is in. For the Borough Assembly Seat-A the candidate is incumbent Wilma Stokes, and for Assembly Seat-B the candidate is former mayor Don McConachie.
There are four Candidates running for the two open seats on the Wrangell Medical Center Board, they include Dorothy A. Hunt-Sweat, Rhonda Dawson, incumbent Dawn Hutchinson, and Jake Harris.
For a spot on the Port Commission, incumbent Brennon Eagle is the lone candidate, and incumbent Susan Eagle is running alone for the open seat on the School Board.
Election Day is October 4th. Absentee voting begins September 19th through October 3rd from 9 AM to 5 PM at City Hall. For Questions about elections or voting contact City Clerk Christy Jamieson at 874-2381.
© Copyright, Wrangell Radio Group