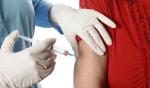 WRANGELL, ALASKA
The Alaska state government stopped providing subsidized adult flu vaccines December 31st of last year, since then many Alaskans have been left with fewer options for acquiring affordable flu shots. In more populated urban areas in Alaska like Anchorage, Fairbanks, and Juneau flu shots are still widely available. But according to Local Public Health Nurse, Janet Strom things are a bit more difficult for those who live in more rural areas of Alaska, like Wrangell, Petersburg and Kake, where flu shots are not always readily available.
Strom says when the federal cuts were made the local emergency planning commission or LEPC came together to begin hashing out a plan to restore services. The LEPC consists of the local fire department, police department, schools, Wrangell Medical Center, Tideline clinic, and the Wrangell Public Health Nursing Services. She says they wanted to ensure the cuts would not dramatically affect those in Wrangell who have relied on the annual state subsidized flu shots in the past.
"It seemed to be kind of a natural discussion earlier this year when we got the word that the public health center would no longer have adult flu vaccines. We thought this is our chance to try to implement a mass dispensing clinic operation. This is kind of our first attempt, perhaps it will grow in years to come and we will practice how different groups can work together and get the job done for the community," she says.
After months of discussion and planning, the group worked out an arrangement with the Wrangell Medical Center to purchase the flu vaccinations.
The LEPC plans to hold a flu shot clinic Friday September 16th. It's a onetime only clinic and it will be held at the Harbor Lights Assembly of God Church from 1pm to 5 pm. Flu shots will be available to adults 18-years and older for a $25 fee. Strom says if you have questions about payments there will be a health professional to speak with at the clinic. She notes vaccinations can still be found at some local pharmacies or through a private medical provider.
No federal funding cuts have been made to child flu shots, and Strom says they can still be received at the Public Health Center in downtown Wrangell. She recommends parents to vaccinate all children 6-months and older, but says vaccinating is important at any age.
"In the past years and even now many people die each year from the actual influenza. Some people think if you have the flu it is vomiting and diarrhea. But the real flu is more of a respiratory problem; you can get pneumonia, high fever, cough, and headache. But it can be prevented with a simple little poke in the arm, a flu shot. This year it will be an injection of a killed vaccine, it does not make you sick, and it's very quick and essentially not painful. If it can prevent you from spending a week in bed and not missing a lot of work, I think it's very worth it," she says.
For more information on the September 16th clinic, or general flu shot information, contact the Wrangell Public Health Center at 907-874- 3615.
© Copyright, Wrangell Radio Group