Click here for iFriendly audio.
The next Borough Assembly meeting is scheduled for 7pm Tuesday evening.
The Assembly will discuss accept the resignation of Borough Manager Tim Rooney. Rooney is leaving to take a position as the City Manager of Mustang, Oklahoma later in July.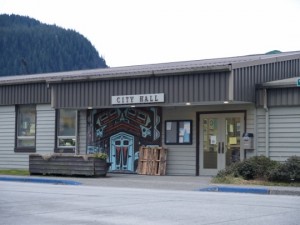 There will be a first reading of an ordinance to change the consumer sales tax in Wrangell.
There will also be a possible approval of several Boat Yard lot leases in the Marine Service Center Area.
The Assembly is scheduled to discuss the Southeast Watershed Coalition Mitigation Fund. The Watershed Coalition is seeking to establish an in-lieu fee program.
This would mean that a company needing to compensate for damage to a watershed could pay a fee rather than restore a specific in-kind plot of land.
KSTK will bring you an in-depth look at this program in a later story.
Tune in to KSTK or listen streaming online at 7pm for a live broadcast of the Borough Assembly meeting.