On behalf of the KSTK Board of Directors, I am happy to announce Cindy Sweat as KSTK's General Manager, effective June 20, 2013.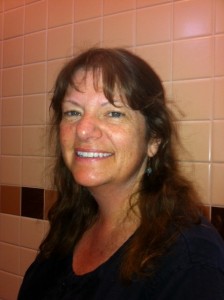 We are very excited to bring Cindy into this important role.  While we conducted a national search for the position, we believe that Cindy's passion for broadcasting and her experience in all areas of the station's operations, including programming, producing, and fundraising, made her the best fit as our GM and for the future success of the station. 
Prior to becoming General Manager, Cindy served as KSTK's Development Director for eleven years, a position in which she continually raised station revenues.  During Cindy's involvement with public radio in Wrangell, she has built solid relationships with community members and local businesses, as well as industry professionals across Alaska and outside the State.  A 29-year Wrangell resident, Cindy understands Wrangell and the community that KSTK serves, and she will now be able to direct her energy to leading us forward. 
Please join us in congratulating Cindy Sweat on her new position.