Wrangell Port Commissioners were pleased to receive a completed design for the Mariner's Memorial Thursday after more than three years of work.
Commission Chairman Clay Hammer said it has been a long time coming.
"This whole process just seems to have taken forever. From the initial concept being brought to us, to finding a site and finally agreeing on a site, that was just a process in itself," Hammer said. "And now to actually have this completed design in front of us just represents such a monumental step in the whole process of this thing, that I really couldn't be happier at this point."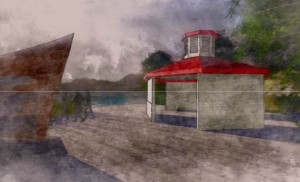 He said it does not look exactly how he first imagined it would.
"But this whole thing, with everybody's input over the last few years, it's changed a little bit this way and that and just kind of been, I guess, refined," Hammer said. "And it's been improved upon all along the way."
The memorial will sit on the breakwater at Heritage Harbor. The first phase includes a gazebo and a hull-shaped memorial wall with nameplates, and is expected to cost about $332,000.
Future phases would add two more memorial walls.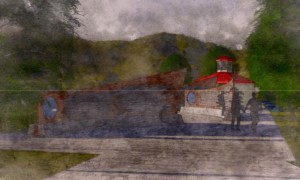 The next step is to obtain funding for the Mariner's Memorial. The commission is considering setting up a separate committee, and possibly a nonprofit, to seek donations.
Click here to view the design document for the Mariner's Memorial.