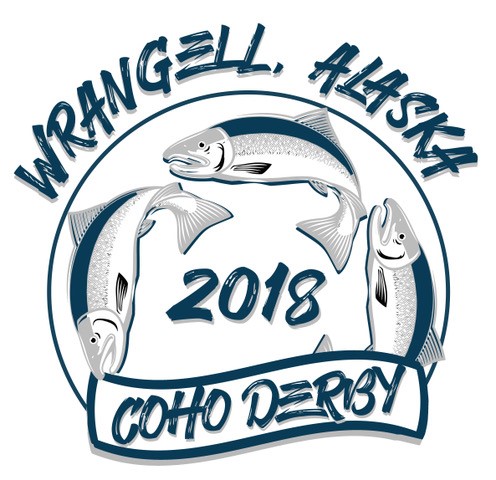 Due to record low Chinook forecasts and state restrictions, Wrangell canceled its annual King Salmon Derby for the first time. Wrangell has held the longest king derby in Southeast Alaska, lasting a whole month. The local Chamber of Commerce will hold a Silver Salmon Derby instead.
Other towns had limited or canceled their derbies in the past. But this marks the first change for Wrangell since the event's beginning 65 years ago.
The cancellation is due to the Alaska Department of Fish and Game's area closures. The agency announced in January that District 8, at the mouth of the Stikine River, would be closed for sport retention from April to mid-July.
The local chamber had anticipated further closures, and got the official notice last week. Districts 6 and 7 are closed until mid-June. They encompass waters surrounding the entirety of Wrangell Island west to Coffman Cove.
Cyni Crary is the executive director of the Wrangell Chamber of Commerce.
"It's really unfortunate that our king salmon derby is being canceled, but there's nothing we can do about it considering the closures. And so we feel like this is an excellent opportunity to bring back the coho salmon derby," Crary says.
Wrangell's derby for silver or coho salmon is a throwback for the town. It was last held in the late 1970s. This marks the first time it will be held not in conjunction with a king derby.
"And so this time people aren't going to be able to fish for quite a while and retain the fish. So this is like, it will get people really excited to get on the water and compete,"Crary says.
The silver derby is meant to supplement the excitement and the economic boost usually seen with the king derby. Folks from out of town come to Wrangell to fish the derby, and local retailers could always count on getting a boost from the event.
"Just everything that people get when they go out fishing, from their fishing licenses, to their beer, to their bait,"Crary says.
The Silver Salmon Derby will last from Aug. 11 through Sept. 3, but only on the weekends.
This year's derby tickets will be reduced from $35 to $20. The chamber will award weekly $250 cash prizes, with a $500 prize for Labor Day weekend. The top awards will be based on a cumulative three-fish catch. Those prizes are $2,000 for first place, $1,500 for second and $1,000 for third.