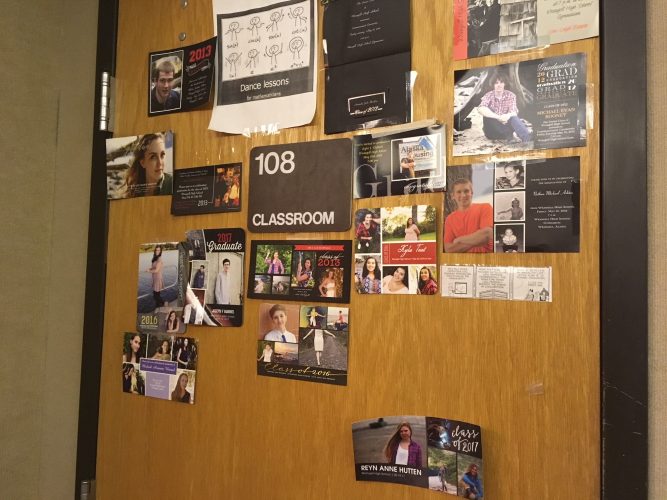 Wrangell's school board may appoint a student representative. The high school student wouldn't have voting rights but council member say it would bring a much-needed perspective to the board.

Wrangell high schooler Jing O'Brien is active in student government. She recently traveled to Juneau to advocate for education funding. But she feels students should have their voice heard locally too.

"By having a school board representative, it would inspire more kids to have their voice be heard. And it would give our school board a unique perspective of student life," O' Brien said.

"I don't think students realize how powerful their voice is sometimes. They have the most powerful voice in the entire district," said Wrangell School District President Aleisha Mollen. It was her idea to start looking at adding a student rep.
Mollen hopes the student rep can bridge a gap, bringing students concerns to the board and then bringing board ideas and decisions to the students.

"If we don't know what the students are really thinking or feeling about something, it hinders our ability to really make a decision that's the best decision for the students," said Mollen.

The benefits are intuitive. And research backs it up.

"We see an increase in feeling commitment and energy on the adults," said Claudia Plesa who coordinates student engagement for the Association of Alaska School Boards.
She said more than half of school districts in Alaska have student reps. But she cautions it can be an adjustment."

She suggests providing training for the student and being clear about expectations.

"And the student may not feel as comfortable if we don't build relationships or if we don't prepare the structures in advance for the student to be a full participating member," said Plesa.

But more than anything, the student representative's voice should be heard before the board takes action.

Wrangell High School Principal David Macri gave his opinion on the ideal candidate.

"I would want someone who isn't afraid to questions authority, appropriately," Macri said. "I would want someone who is willing to go toe to toe for their beliefs."

High School Junior Jing O'Brien admits she's eying the job.

"Just because I think it would really help my future, and it would give me an edge on possibly a career in politics," O'Brien said.

A selection committee of school administrators, school board and community members will vet student candidates for two positions: a board representative and an alternate. The school board is slated to revisit the topic on April 15.