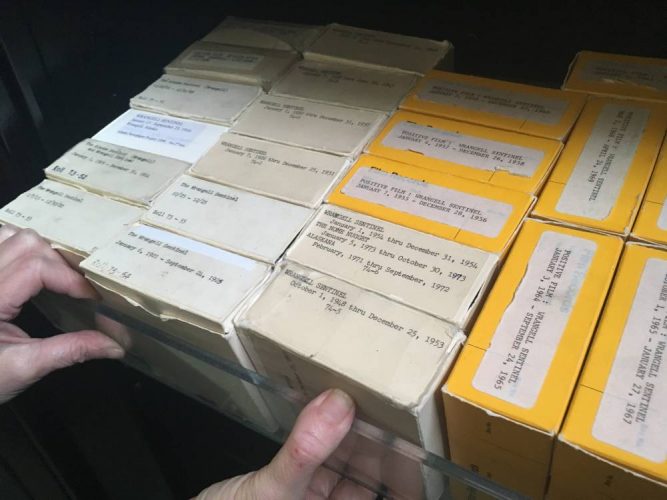 Wrangell's public library hopes to digitize a collection of local newspapers dating back to 1898. The library currently has issues of The Wrangell Sentinel, and its predecessors, the Stikine River Journal and Fort Wrangell News.
Currently the collection is on microfilm, which can be viewed using a machine a magnifying reader at the library. Librarians say digitizing the collection would make it more searchable. A digital archive would utilize optical digital recognition, or OCR, to search by specific words and names versus visual scanning.
Plus, the resource could be accessed by those outside of town. The librarians say that folks from as far as Sweden have asked the library to look for information on their ancestors.
The Library is still looking for appropriate funding, however. The library has solicited donations from the public, receiving $1,250. The local tribe has also applied for about $8000 from a federal grant on behalf of the project.