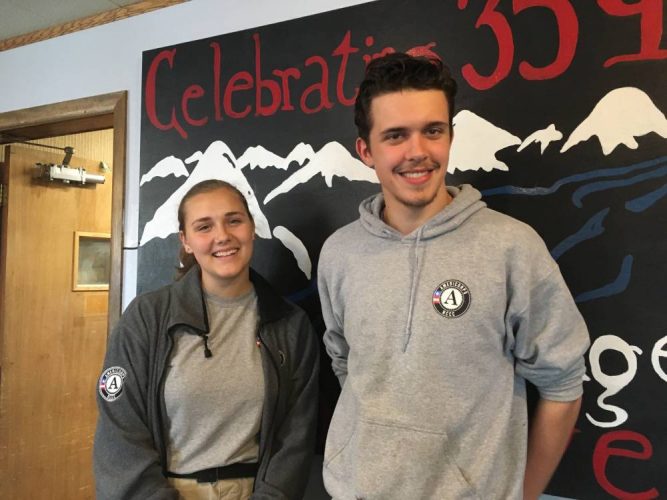 Talk on the Rock is KSTK's live call-in show. Every Tuesday at 1pm we welcome a local guest to discuss events and topics of interest to our little island town. For this week's episode, host June Leffler spoke with Nellie and Orion of an Americorps NCCC group that is passing through Wrangell. The program is designed to bring 18 to 24-year-olds to different communities to perform all kinds of volunteer activities. Nellie and Orions crew consists of nine people who spent time in two separate towns in California. In one town they rebuilt homes devastated by forest fires. In another, they helped with tax aid. To be sure, Orion and Nellie definitely picked up a diversity of skills.
In Wrangell, the group of nine is stationed with the Forest Service, it also helping with the tribe, Parks and Rec and others during their six weeks in town.
Afterwards, the group will end its 10-month tour in Yakutat, spending six weeks there.
More information on Americorps and how to join is available online.