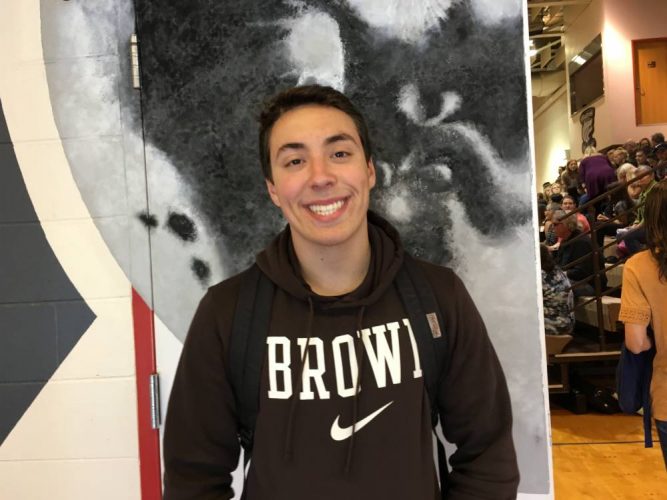 Sixteen Wrangell High School seniors are graduating this year. Many are going to college, some to vocational school.
This week, the high school announced what seniors are receiving small and big-ticket scholarships to further their education, at a traditional college or vocational school.
Three students are receiving full tuition, or close to it, from colleges outside of Alaska. Kellan Eagle will attend Montana State University in Bozeman, Helen Decker will attend the University of California San Diego, and Jean-Luc Lewis will attend Brown University in Providence, Rhode Island.
Lewis applied for plenty of high level universities and got into most of them, he says. He chose Brown which is an Ivy League college with a 9 percent acceptance rate.
Lewis will enroll in Brown's pre-med program.
"You get to work with people," said Lewis. "There's such a human aspect to it which is great."
Despite living in a tiny island town. Lewis said Wrangell gave him plenty of opportunities and cred to land a spot at Brown.
He's acted as a first responder on the Wrangell Volunteer Fire Department and has advocated at the state capitol.
"I was able to really create this well-rounded application that showed me as an interested person that has many different passions for many different things. "
Lewis seems up for the academic rigor and a different way of life on the east coast.
"There's only so much to do in Wrangell, but being surrounded by people who are such curious people, I'll just be exposed to a variety of new ways and learn things I never thought I'd learn," he said.
Another student that took home some serious scholarship money was Jacob Hammer. He will be pursuing a vocational degree.
Wrangell's senior graduation is this Friday, May 17th.