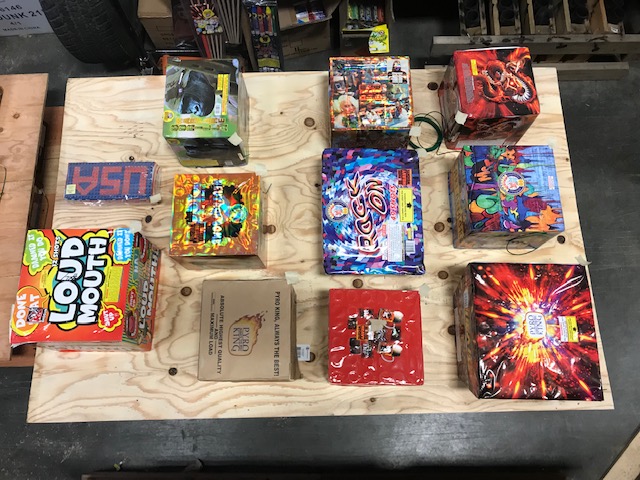 The future of amateur fireworks display that lights up Alaska's capital city twice a year is in doubt. That's following a public complaint to the state's fire marshal's office and a cease-and-desist letter from Juneau's parks chief.
Since 2015, Brett McCurley has been staging amateur fireworks shows in downtown Douglas on New Year's Eve and at dusk before the Fourth of July.
They're visible across Gastineau Channel.
But Juneau Parks and Recreation Deputy Director Michele Elfers says there are city codes that prohibits this.
"It's actually unlawful to possess or launch missiles — and that includes fireworks — in park lands," Elfers said Friday. "And so, we had learned that he was planning to launch fireworks in the Sandy Beach area and so we were just informing him of that code provision."
Moving the fireworks to private property could be an option. But McCurley says he's reluctant to do that.
"It becomes more dangerous, because it's not an open field," he said. "It's not sand, I mean, Sandy Beach is one of the safest places to have fireworks."
Capital City Fire Marshall Dan Jager says his office is still investigating whether the amateur fireworks are legal under the state fire code.
That determination would be necessary for McCurley to stage his show anywhere. And that comes down to definitions: the state's rules limit amateur fireworks shows to 250 lbs. at a time.
But it's unclear whether that's weight of the powder or the total weight of the fireworks including the cardboard and plastic packaging.
"Once we get that definition ironed out," Jager said, "that'll give us a better measuring stick to see if what Mr. McCurley wants to do has any limitations."
McCurley says he was hoping to get the green-light from the city in time for the Fourth of July. But he says a recent letter from the city's parks director makes that seem unlikely.
"I'm sorry that there's going to be no show at the moment," McCurley said Friday. "It takes about a week to set up so I mean if the city can get back with us."
The city's letter closes by reiterating that city parks close at midnight. It warns McCurley that if he's caught violating ordinances he could be banned from city property.