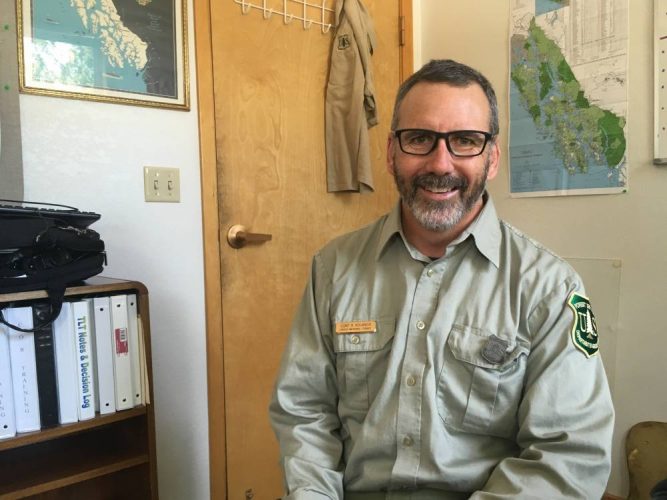 Clint Kolarich started as Wrangell's new district ranger last Monday. He's lived in rural Montana for more than 20 years, where he also worked for the Forest Service. Kolarich is originally from the suburbs of Chicago.
"The town I come from, where I've been living in Montana has 280 people." said Kolarich. "It's my appreciation of the lifestyle in small towns and rural communities."
Kolarich wanted to take a leadership position in the Forest Service. Plus, a small Alaska district like Wrangell affords a variety of tasks throughout his week. He spent his first week getting acquainted with the Central Tongass Project and later helped organize NOAA's necropsy of a dead, gray whale beached on the island.
"So it's that kind of variety that is exciting, and one of the reasons why I like this job," he said.
Kolarich's previous work dealt with fire management, including restoration work and NEAPA planning.
Kolarich replaces former ranger Bob Dalrymple. He retired last year.