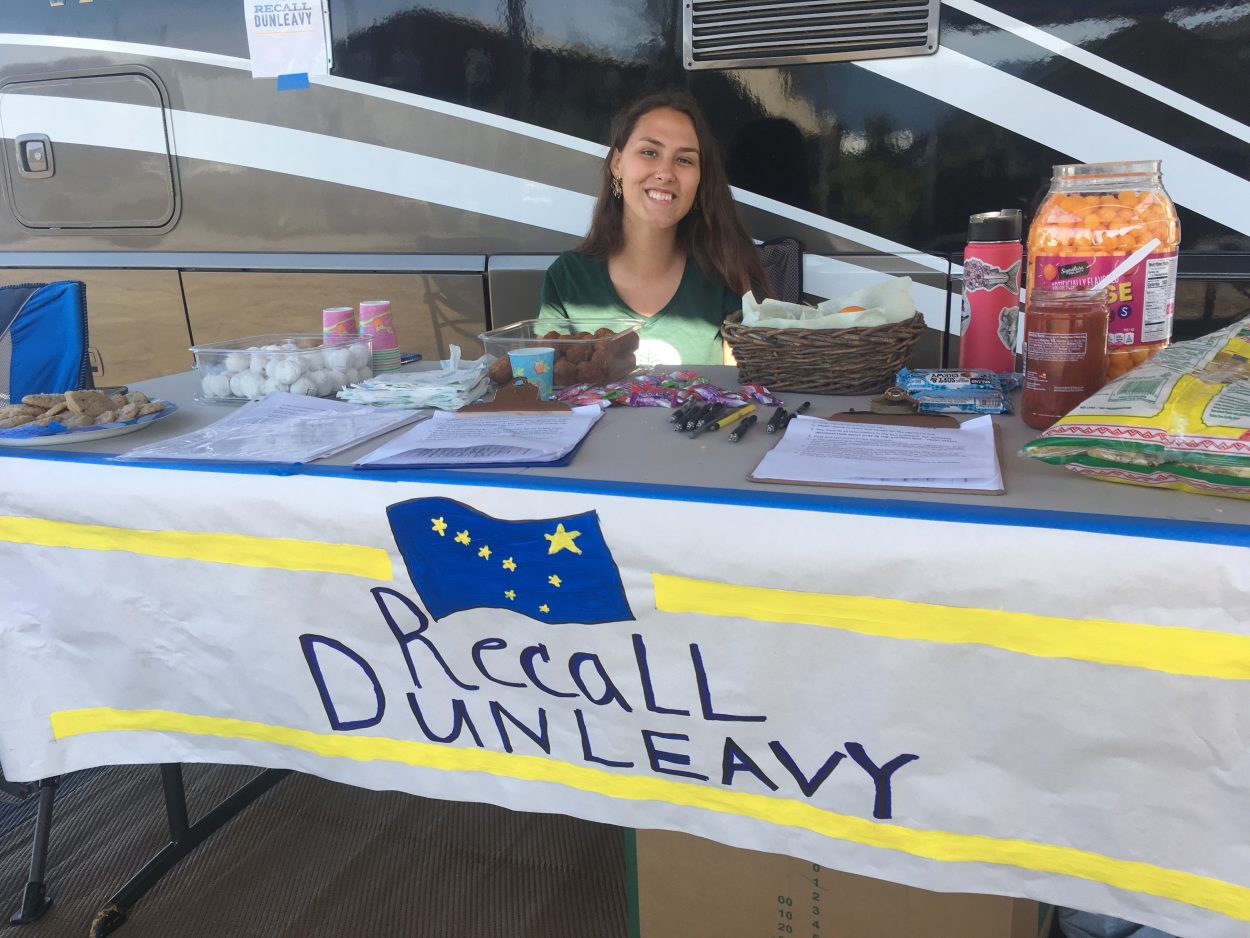 The Recall Dunleavy campaign has already reached its first goalpost. That was to get over 28,000 signatures. But the signature gathering still continued, and Wrangell resident Maleah Wenzel recently brought it to the island town.
"We already have enough signatures for the first phase. We honestly don't necessarily need the signatures from Wrangell," she said. "But I wanted Wrangell to have the opportunity to participate. Just because we're rural doesn't mean we shouldn't have the same political rights as every other part of the state."
Wenzel made the last minute effort after some extenuating circumstances of her own. She had a tonsillectomy and was recovering in a health facility in Anchorage recently. And she's heading back to the east coast for school soon.
"Once I realized I had two days off from work during signature gathering time in Wrangell, that's when I realized I had to do this," Wenzel said. 
Wenzel says she gathered 73 signatures. That happens to be 10 percent of the number of registered voters in town.
The campaign did wrap up its initial signature gathering on September 2, one month after the effort kicked off. If the Alaska Board of Elections approves the recall application, the next phase will require over 70,000 signatures. The recall claims the governor neglected his duties and showed incompetence and a lack of fitness.