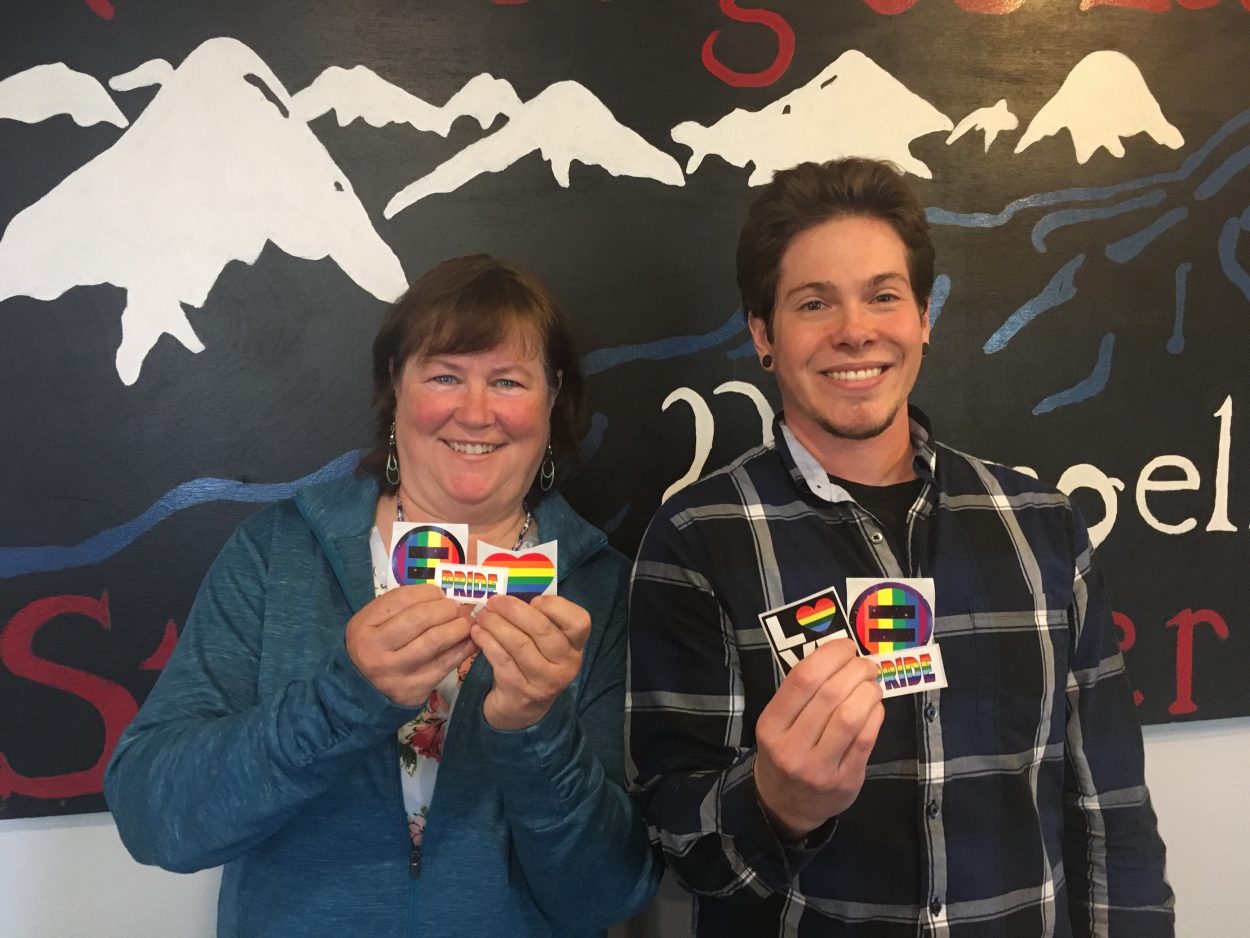 Talk on the Rock is KSTK's live call-in show. Every Tuesday at 1pm we welcome a local guest to discuss events and topics of interest to our little island town. For this week's episode, host June Leffler spoke with Eli Michael and Vivian Faith Prescott about LGBTQ protections from employment, housing and healthcare discrimination. Eli focused on a group of cases the U.S. Supreme Court just heard oral arguments for. The separate cases concerning the employment of two gay men and a transgender woman are for the court to decide on by next summer. The court's decision will set a precedent for whether queer folks are protected in the same ways everyone is protected based on their religion or ethnicity.
Community Roots meets regularly. Contact Eli or Vivian if you are interested in joining the group.
If you are queer or questioning your sexual orientation or gender, Eli says to be on the look out for rainbow stickers around town. The stickers signal the business, group or individual is an ally and is there for you.