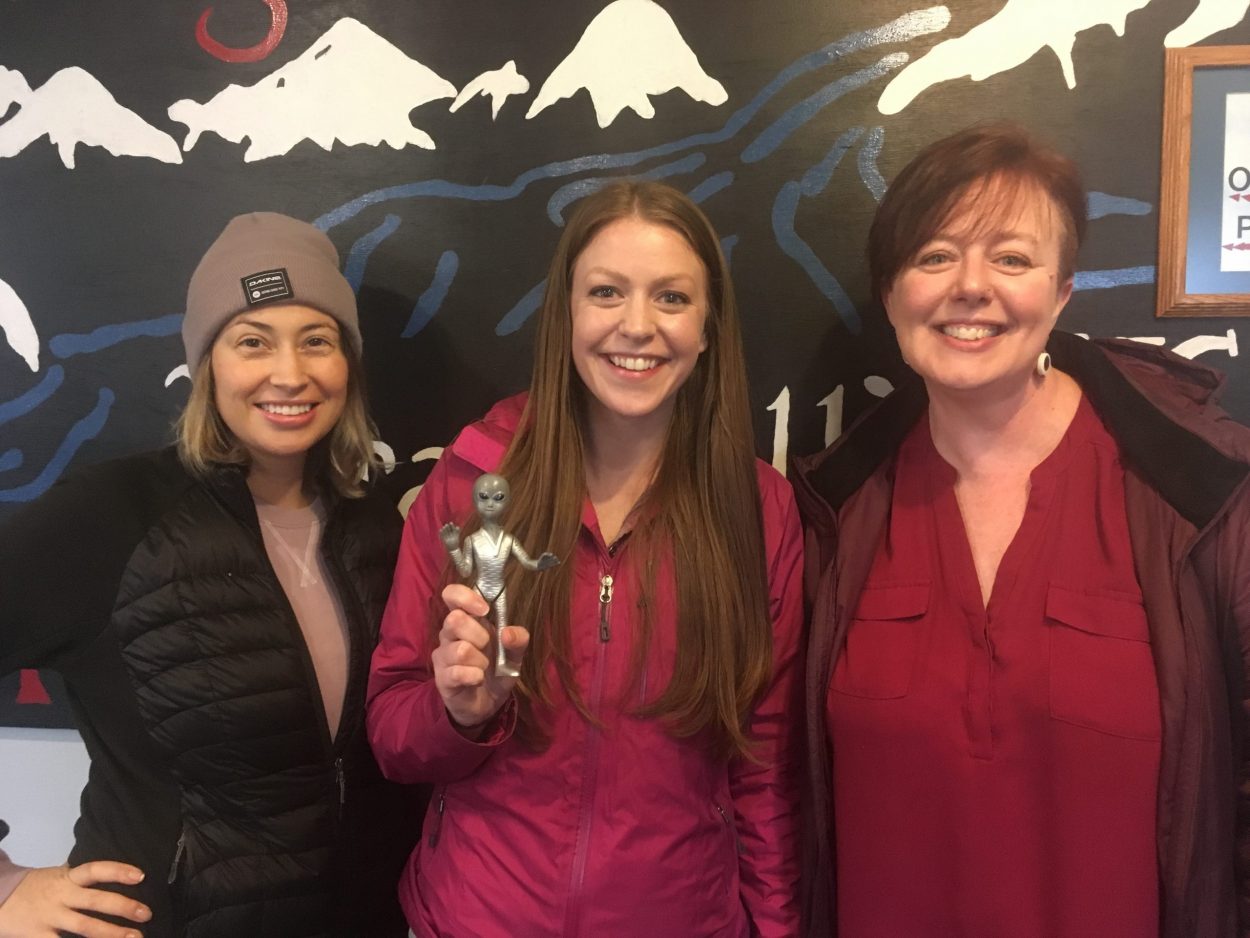 Talk on the Rock is KSTK's live call-in show. Every Tuesday at 1pm we welcome a local guest to discuss events and topics of interest to our little island town. For this week's episode, host June Leffler spoke with The Nolan Center staff about the upcoming event, Parlor in the Round. Parlor in the Round is a musical act based out of Anchorage, and it's travelling to our small town.
The concept is a little hard to describe. You might not have seen a show like this before, but it looks like a variety of acts that you have seen. A group of out of town singer-songwriters, along with local artist Brooke Leslie, will share the stage. It will feel like an open-mic, except the songwriters will collaborate, on the spot, and take cues from the audience along the way.
Brooke Leslie told us about the whirlwind of a month she's had. She was approached to be the local artist. After that, she wrote a numbers of songs, after a long hiatus of not songwriting. Leslie told us the challenge and deadline pushed her creativity beyond what she had ever expected.
The event is Friday November 22nd at 7pm at the Nolan Center. Tickets are $20 in advance, $25 at the door. Appetizers and a no host bar provided. The event is 21+.