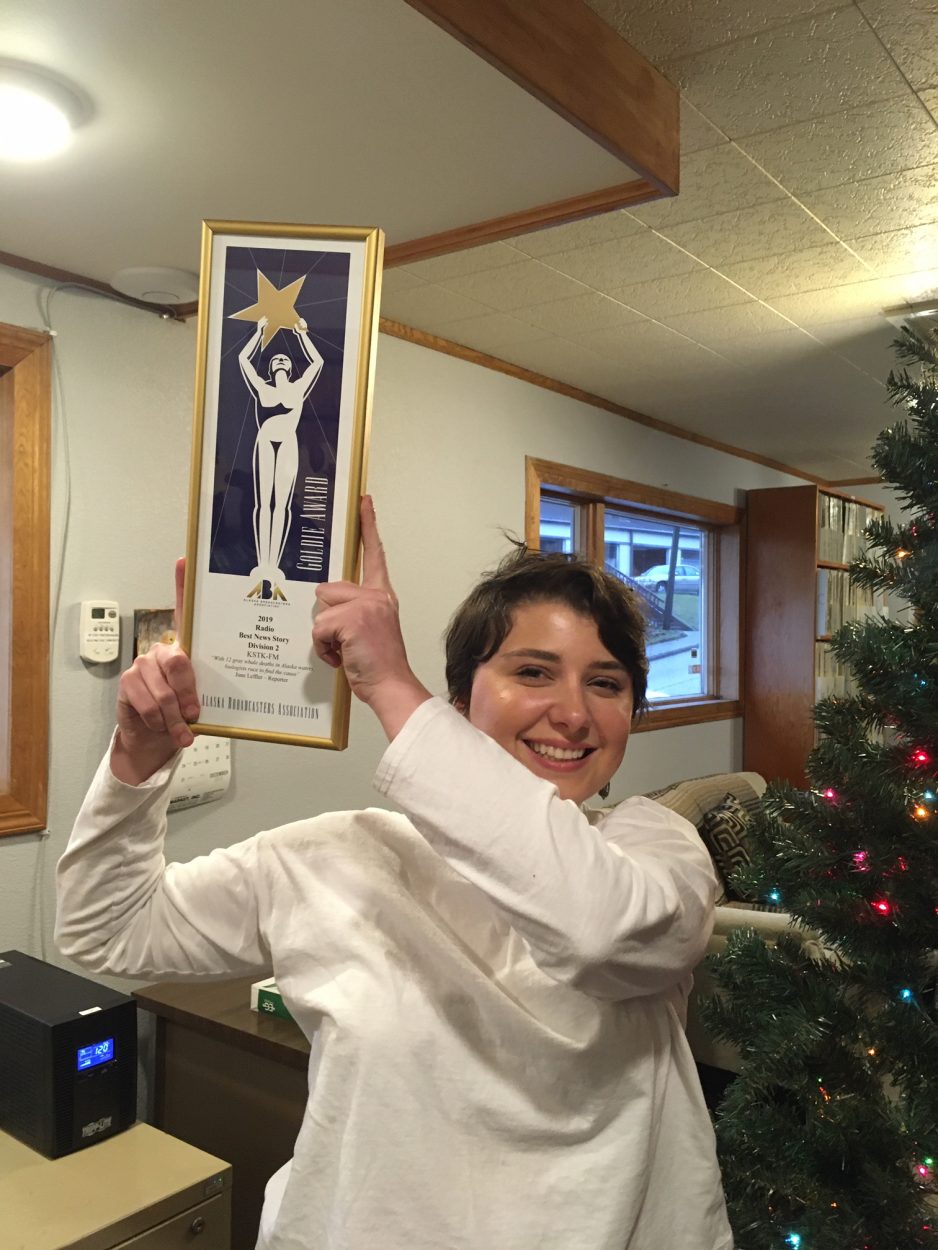 We are so pleased that June Leffler picked up a Goldie for excellence in journalism during this year's Alaska Broadcasters Association conference. June received an award for the best news story produced outside of Anchorage.
June produced the piece "With 12 gray whale deaths in Alaska waters, biologists race to find the cause" last summer. June went out to a rocky beach on Wrangell's inside passage to document a whale necropsy. NOAA biologist Kate Savage took tissue, baleen and feces samples hoping to answer why hundreds of gray whales had mysteriously died along the West Coast this year.
If you're looking for a news update, here's what we know now. The number of dead gray whales found in Alaska waters this year jumped to 48. That's 201 so far reported along the American and Mexican West Coast. NOAA still has not determined a cause for the deaths.
As for the whale itself, it's completely decomposed. KSTK's intern Laura Helgeson produced a story on what the community of Wrangell hopes to do with the only thing left of the whale, the bones.
Much thanks goes to the Wrangell Ranger District for letting June tag along on that beautiful but extremely hot day.