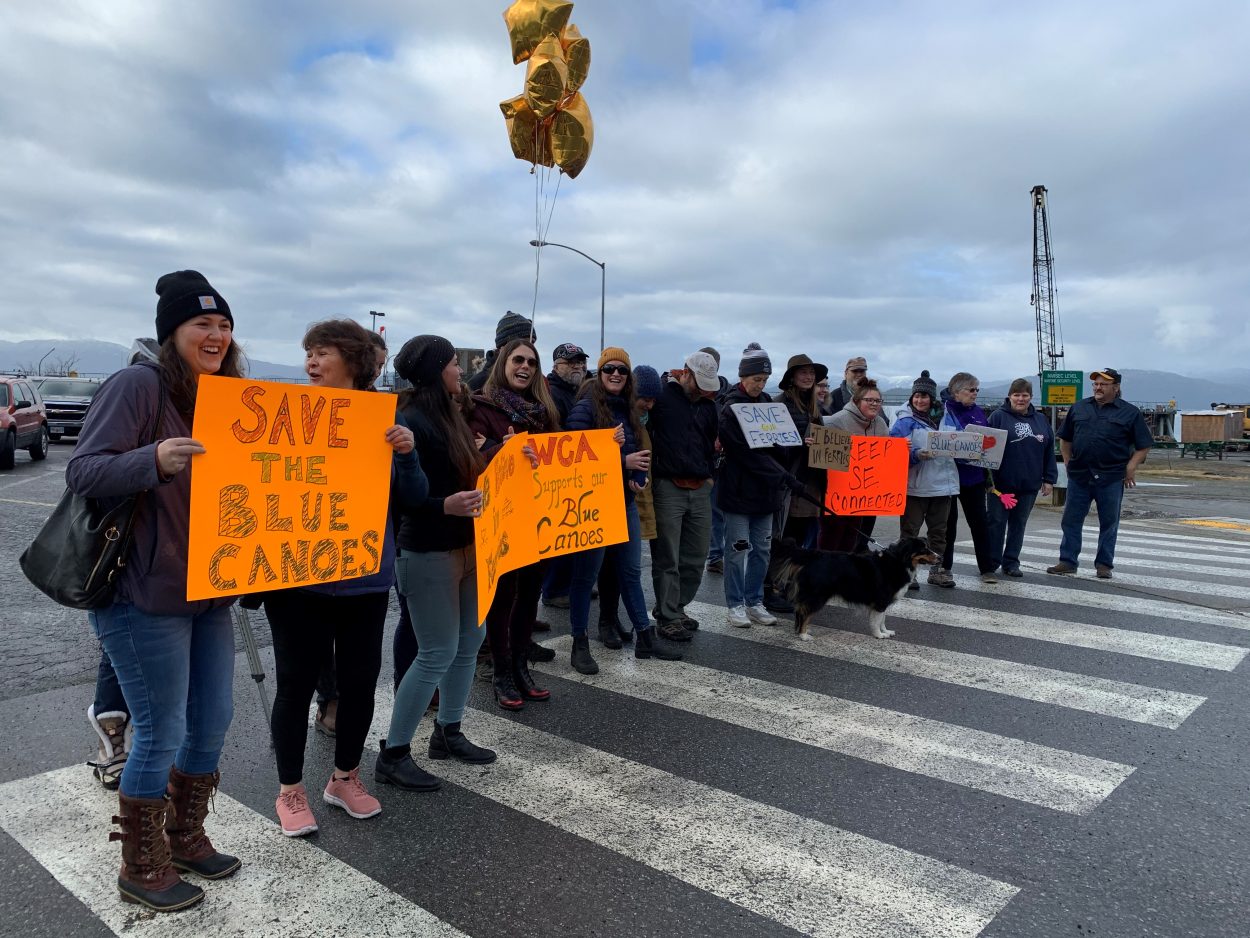 About thirty people in Wrangell gathered at the local ferry terminal this afternoon, joining many around the state. Everyone had some story to tell.
Alaska Crossings is expecting 55 seasonal field guides to arrive in town next month. They'll come from all over the U.S. and Canada to join the non-profit, which takes kids out on expedition trips in the area. But assistant manager Tom Wetor says some of the guides are stranded with their belongings or are booking last minute flights.
"We definitely have people that have been pretty frustrated, and call us up after the fact like 'hey the ferry's canceled'," Wetor says. "And now here we are coming up on the time for those people to be making their way up here."  
These employees received job offers and many made travel arrangements at the end of last year. But just last month, the entire Alaska Marine Highway System essentially shutdown.
The influx of these seasonal employees adds a lot to the town of 2,500. Anyone with a place to rent, outdoor gear for sale or even a pop up dinner can make some money off these newcomers. And Alaska Crossings couldn't operate without them.
"With less and less ferry service, it's more difficulty for people to move up here, especially with vehicles. Which is definitely a factor in us trying to attract good employees," Wetor says.
The same can be said for tourists. Leslie Cummings runs a bed and breakfast.
"People will cancel because the ferry doesn't come through, so they're going to places where the ferry does go," she says. "Or they're just staying up in Haines and driving into the interior."
Most of the folks I spoke with haven't been stranded because of the lack of service. Wrangell gets jet and barge service, unlike many smaller southeast towns. But those who showed up remember a ferry service that was cheaper, more frequent and more reliable. And now, it's nonexistent.