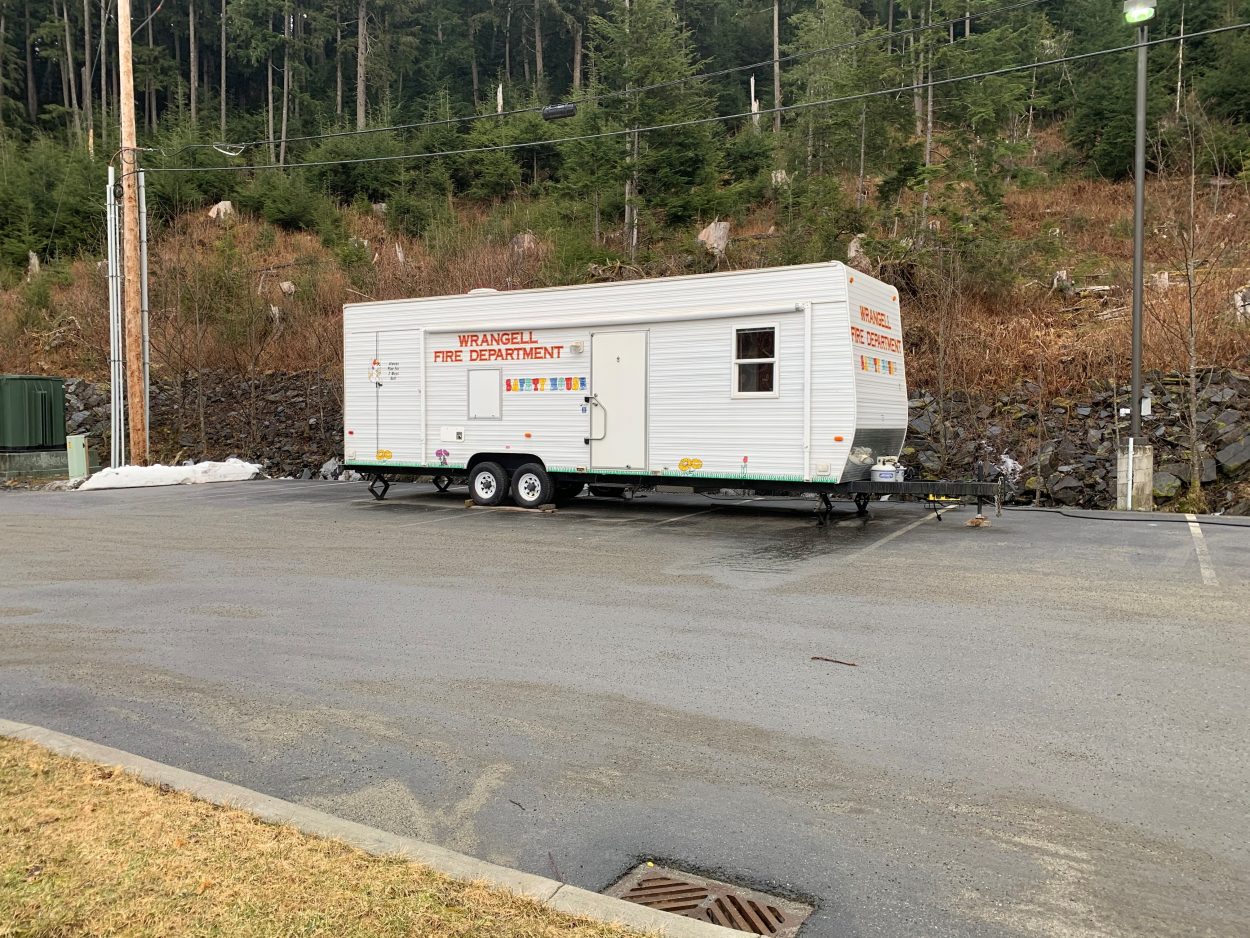 Wrangell emergency responders are preparing for an outbreak of coronavirus on the island of 2,500 people.
Dorianne Sprehe manages emergency operations for the city. Everyday she fields information from state officials and other municipalities on how the situation is evolving. Sprehe works for the volunteer fire department, and she says handling this sort of crisis is new to her.
"We would rather tackle a vehicle fire any day, we've trained on that," she says.
The city is working to offset Wrangell Medical Center's needs, should enough cases overwhelm the hospital. Right now, the fire department lent its trailer to The Southeast Alaska Regional Health Consortium, or SEARHC, to conduct roadside swab tests. A doctor's referral is required.
Once the first case of COVID-19 is confirmed in Wrangell, things will change quickly. Sprehe says she would take her lead from state health officials. And she could ask for help.
"Because we haven't had that outbreak happen here yet, we aren't taxed on resources or hospital beds or personnel," Sprehe says. "If that happens, then those lines of communication open."
Those resources could include personal protective gear, more ventilators, and personnel to field calls. She says asking for more beds would be awkward because the hospital and city would have to find extra rooms.
The fire department does have a pop-up shelter, purchased with a FEMA grant. It has a heater, generator, oxygen distribution system, and cots. It's a 19-foot circular shelter that can stand alone or expand using additional shelters. Those are located in other communities in Southeast.
To keep Wrangell's first responders safe, Sprehe says police dispatch are screening all those requesting an ambulance.
"So we can protect ourselves, we're obviously very limited within the department with personnel that can help. So we don't want to find ourselves in a situation where we have to quarantine all of our responders," she says.
Sphere says 10-plus volunteers often respond to medical calls. But the fire department has scaled that back to just three as a precaution.