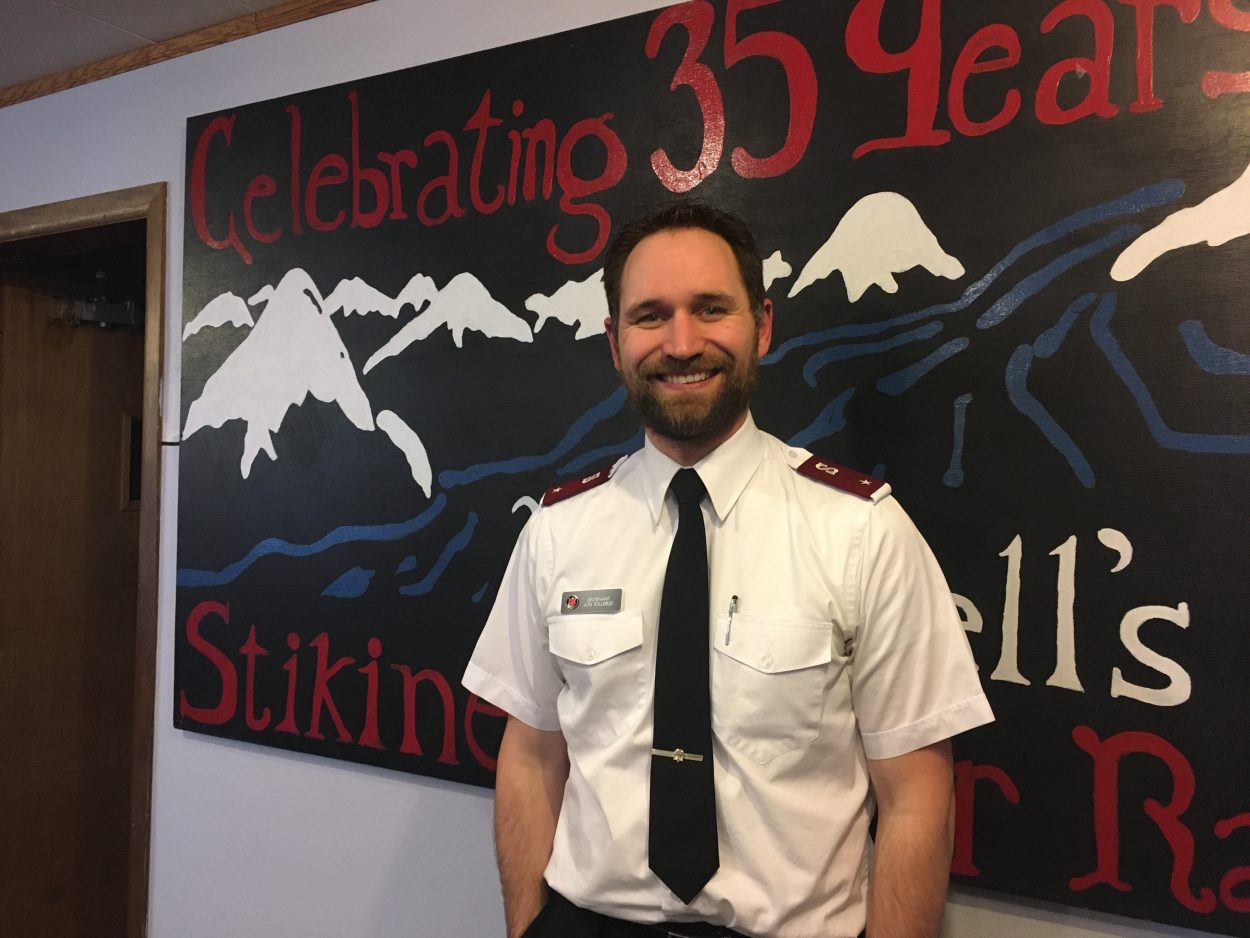 Talk on the Rock is KSTK's live call-in show. Every Tuesday at 1pm we welcome a local guest to discuss events and topics of interest to our little island town. For this week's episode, host June Leffler spoke with Jon Tollerud, the local Salvation Army officer. The Salvation Army operates Wrangell's food pantry. While Jon hasn't seen an uptick in need at this moment, he reminds us that food baskets are available to anyone who may have fallen into hard times.
Jon says in the unlikely case that Wrangell is cut off from the supply chain, the local chapter is able to supply food for the entire town for an extended period of time. The Salvation Army responds to disasters, so even our local chapter is planning for some worst case scenarios.
You can order a food basket Tuesday, Wednesday, Thursday from 10-12, and pick up from 12-2. Call the Salvation Army at 907-874-3753.