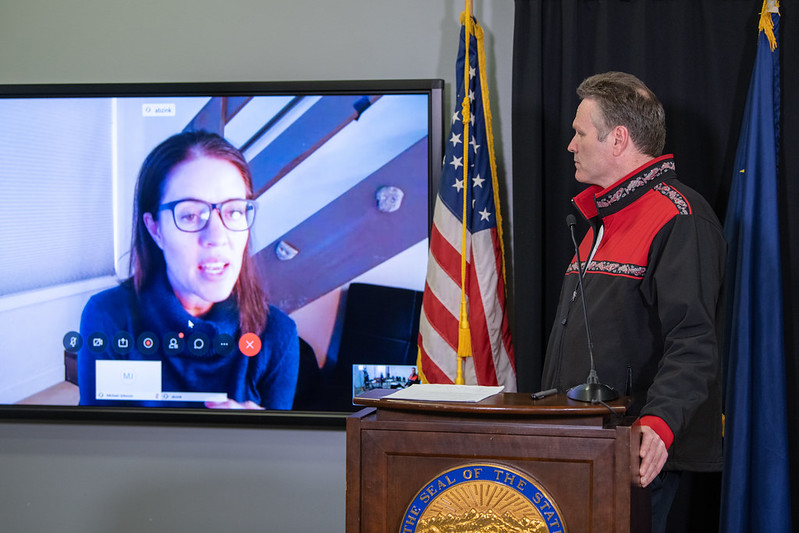 The Southeast Alaska Regional Health Consortium reported its first positive coronavirus case on Tuesday — in Juneau. As of Friday, at least 252 tests across 28 communities have been administered — with 70 of those results pending. But the tribal health provider won't say how many people it's tested from each community.
The Juneau patient was SEARHC's first positive case of COVID-19 in its network. The tribal health consortium says it's expanded testing across its network of hospitals and clinics in Southeast Alaska. And many of these places are isolated villages where SEARHC is the only medical clinic in town.
SEARHC's Medical Director Dr. Elliott Bruhl says testing has been accelerated, after broadening testing criteria. And it's crucial to tracking coronavirus as it moves within and between communities.
"We really do want to identify where this is in our community, and we're really pleased to see the number of tests were doing pretty dramatically going up," Bruhl says. "And that's what we want."
But there's a piece missing from the public picture: how many tests have been run in each city and village. That's because so far SEARHC has been unwilling to release that data — even without names or genders of patients. Bruhl says it's still a matter of patient privacy.
"We recognize that by providing the specific numbers in specific communities we have the potential to violate the privacy of patients," Bruhl says. "We will allow the state to communicate with communities about positive results."
SEARHC does report all testing results to the public health officials leading the state's response.
Asked about this, Alaska's Chief Medical Officer Dr. Anne Zink told reporters on Wednesday she's open to releasing community testing data. So people would know not just where positive cases are but how many negative tests are produced.
"We have enough of the test numbers now, that just like we break down the [positive] cases, that we can put another column in there to show how many people have been tested and look at that as a percentage of population," Zinks says, referring to the state's online public database. "That is really important information. And so I'm happy to take that part to our team to see if we can action that."
As of Friday afternoon, those figures haven't yet been provided.
But people are wondering. On Thursday the Petersburg Pilot newspaper published an editorial from Publisher Ron Loesch. He says SEARHC's claim that providing test numbers would violate patient privacy is "highly unlikely."