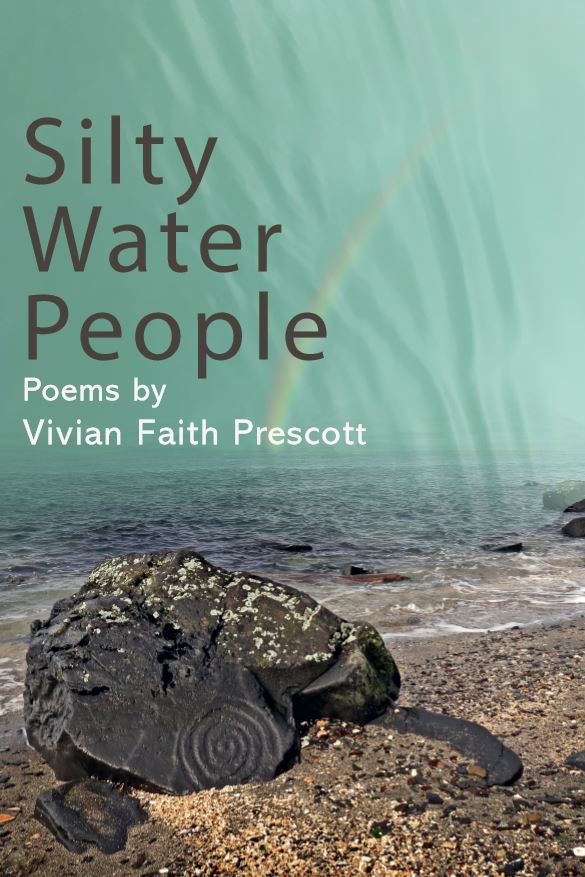 Southeast Alaska poet Vivian Faith Prescott has released a collection of poems written over the past decade. The Wrangell author says the new volume, entitled "Silty Water People" is her most definitive work of poetry yet.
Last month, the Alaska-based Cirque Journal and Press published 53 poems in the book Silty Water People. It explores themes familiar to her readers.
"What I like about Vivian's work is the strong sense of place," says Cirque Journal publisher Sandy Kleven. "She's certainly aware of language and aware of sound, those things that go into lyric, but her stories are, are clear."
Born and raised in Wrangell, Prescott is a writer whose body of work depicts living in rural Southeast. She describes a slow-going, subsistence lifestyle surrounded by family. She dedicated this collection to her four children.
"There's a lot of poems about my kids, about raising kids in a multicultural family in Wrangell," Prescott says.
She also nods to Native history. She was not born into a Tlingit clan. She married a Native and, in turn, raised native children.
It's a new publication, but she says it's an anthology that spans much of her adult life.
"Actually, I've been writing these poems for probably over a decade, they're some of my earliest poems, maybe even two decades," she says.
Many of the poems were part of a manuscript she wrote during her graduate fine arts program at Alaska University at Anchorage, which she completed in 2011. But some poems are newer or went through significant revision.
"So it's more focused on Wrangell than the original one was. And so I was able to, I think, put the collection together a little bit differently," she says.
Prescott has also published a novel and poetry chapbooks. Her work appears in Alaska and literary journals across the country. Silty Water People was released on March, 30 of this year.