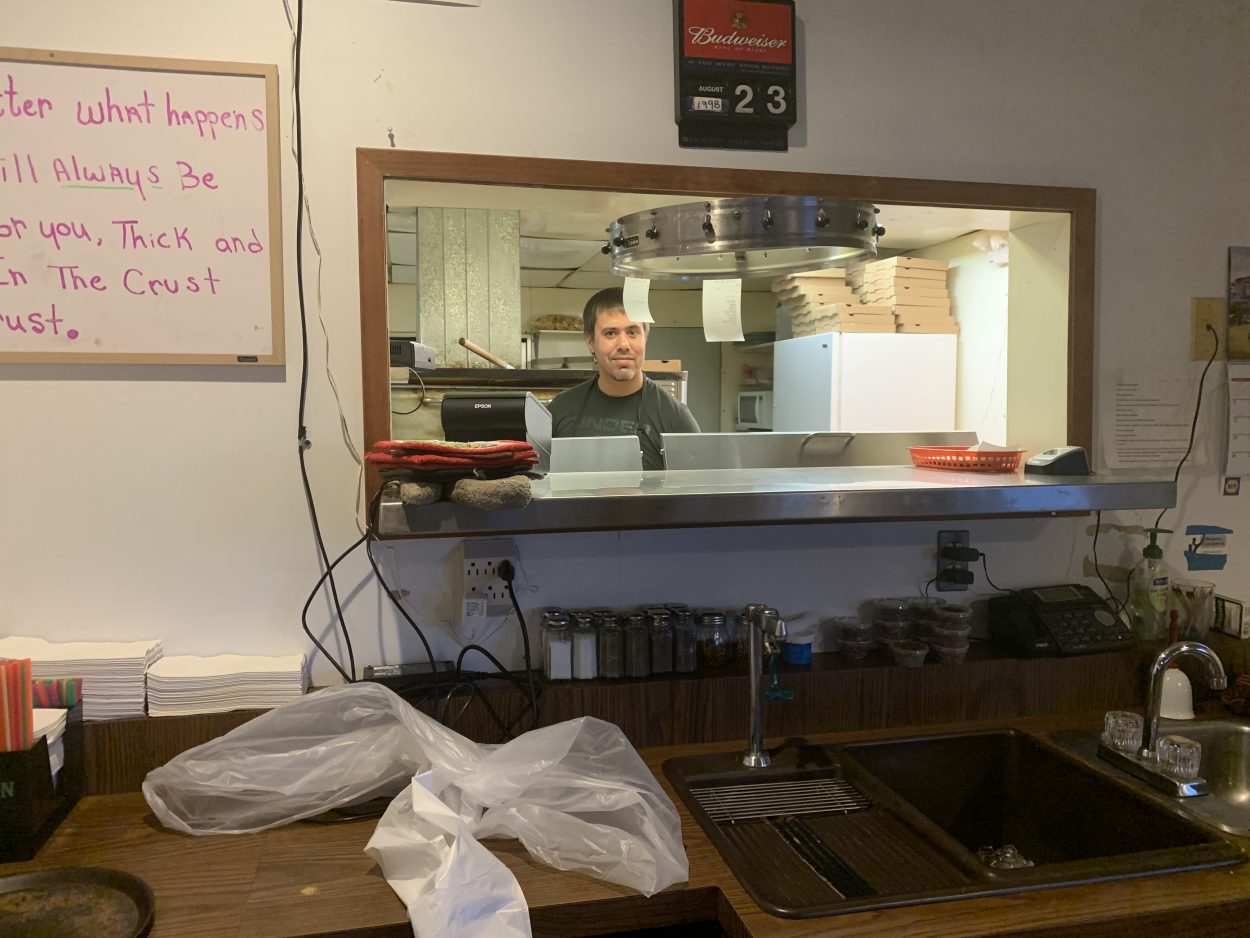 As the state gradually eases COVID-19 restrictions on businesses, merchants and restaurateurs have the option of reopening with restrictions. KSTK checked in with Wrangell's business community to see what their plans are and whether people are ready to venture out.
Friday marked a new day for the Marine Bar, which serves up pizzas and other pub grub. I met Patty Kautz at the restaurant on Saturday afternoon before opening hours. Even with her petite frame, she stood out as she folded laundry in the dark and spacious bar.
"It is a lot more pleasant in here when it's packed, or at least a quarter full," Kautz says.
The governor's plan to reopen was great news for Kautz. She says under the new mandate she can accommodate 26 dine-in customers. On Friday night, she had just one couple reserve a table at her bar.
But Kautz is optimistic. Even if she's not seeing that many more customers, she says reopening is her way of getting things back to normal.
"It's life, it's living. The way it is right now, it's not living," she says.
The Marine Bar is the only food establishment that took advantage of the state's guidance to reopen last weekend.
Zak's Café is sticking to takeout.
Katherine George runs a small restaurant with her husband James. George says it would be awkward for her to open the doors. She could seat six people based on capacity, but the café is super small. The dining area is about the size of my living room.
And thinking of her customers, they don't dine in just for a hot meal.
"Like everybody was excited about the restaurants reopening, but that doesn't mean all the girlfriends can go have lunch or lunch meetings, it is just your household," George says.
Folks still roll up for lunch and dinner. And it seems like it's working out pretty well. They are closed for Sundays, which is a change.
"I just can't see doing breakfast to go," she says. "Someone would have to walk in the door to pick up their order as James is flipping their eggs, because nobody wants cold breakfast."
As restaurants in Wrangell are slow to re-open, hair salons remain shuttered. The two salons agreed that last weekend was too soon.
"I honestly felt like they were throwing us to the wolves to test us out," says Jenni Jackson.
She owns Pink and White Nails and Hair Salon. She thinks including salons in the first phase of reopening goes against common sense. She does hair, nails, waxing. So she's in close contact with her clients. While masks and gloves are recommended, cross contamination seems unavoidable.
"So I'm holding their hand and doing their nails and their hands are touching my gloves," Jackson says. "So then I have to reach to get a utensil or something. So I take the glove off because I can't touch my clean utensils with a dirty glove, then I have to put another glove on, and sometimes I'm reaching four or five times."
While she's consulted with the state board for cosmetology, she doesn't see how she could do her job safely.
"And if I can't, you know, look at your face and shake your hand… why should I put us both at risk for your hair?" Jackson says.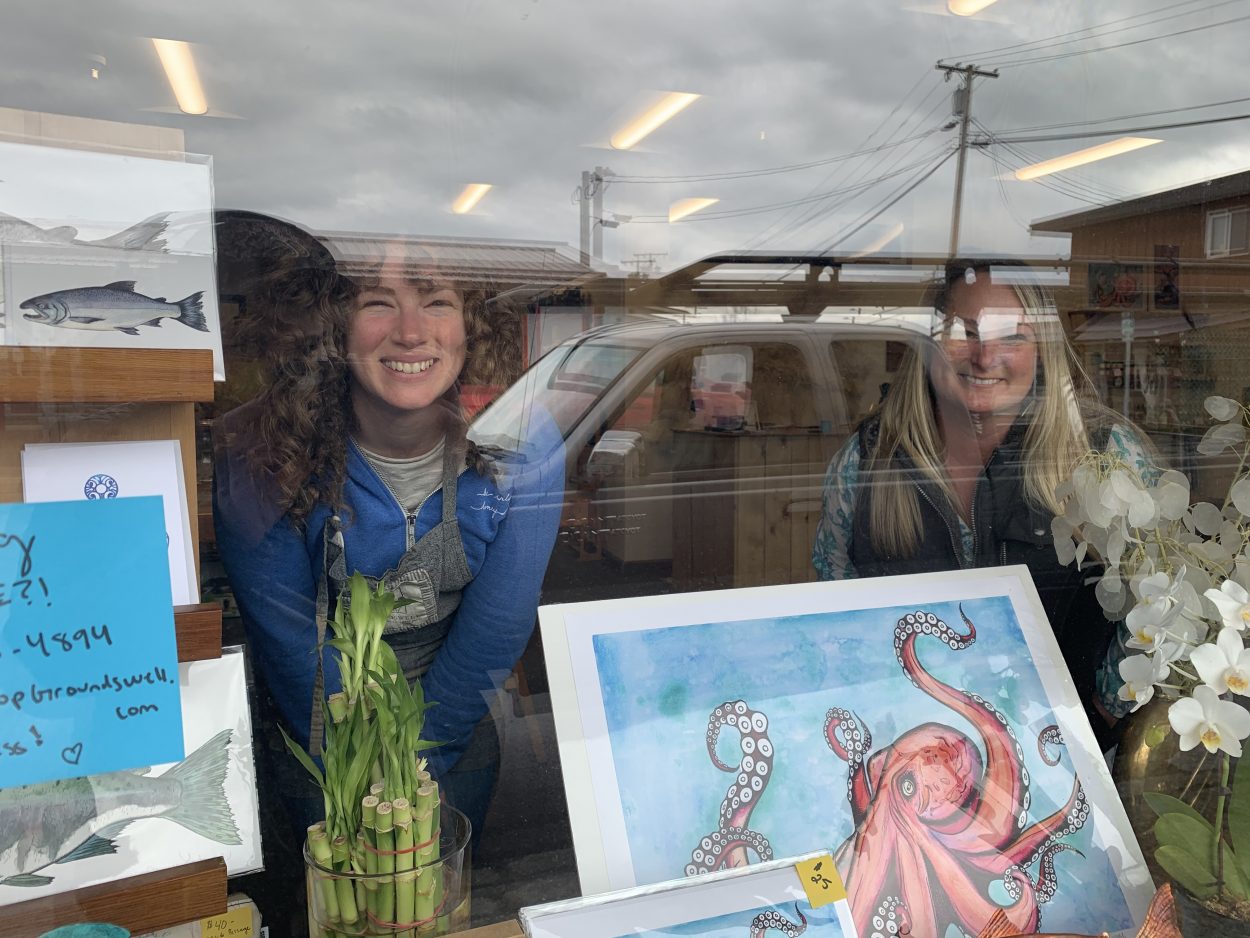 Downtown merchants have been given more freedom to reopen. Groundswell sells handmade jewelry, personal care products and other Alaska goods. Shop owner Angie Flickinger says once things shut down, they pivoted to curbside pickup and deliveries. They also decked out their window display and began taking orders online.
"We wanted to do since Christmas time. And so we had, like, halfway created a website, but we had never really uploaded everything. So fortunately, we were like, Okay, well, here's the push, like, let's put everything online," Flickinger says.
Flickinger says it's worked out well for her and the customers.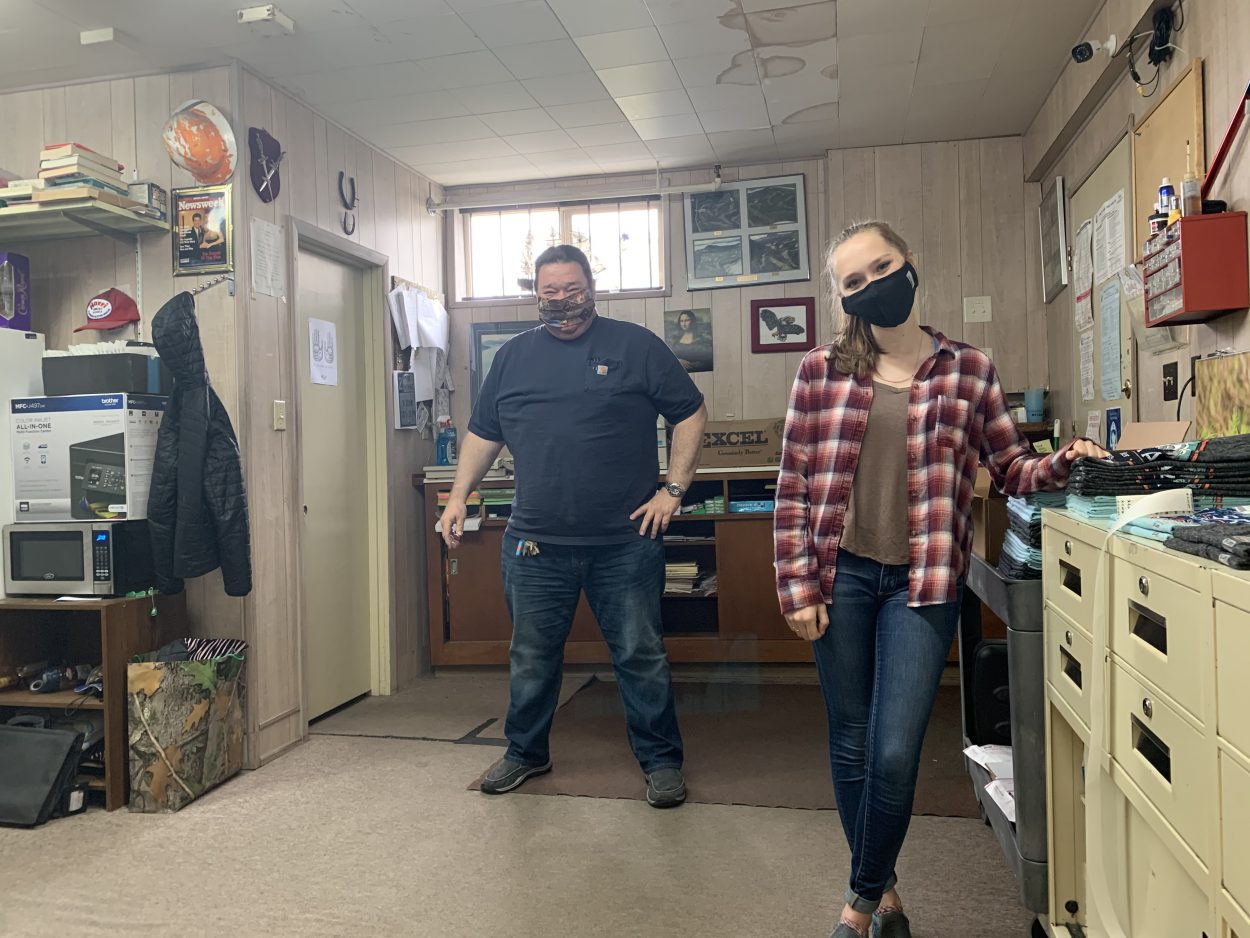 Jeff Angerman owns a longstanding fishing and outdoor gear store. He says he's having a rough go at it. With the initial shut down, he closed for two weeks and laid off his staff. After that he manned the store on his own, letting only one customer in at a time or taking requests by phone.
"I had days where I had two or three customers and I had days where I had no customers," Angerman says.
With the state reopening, he's hired back staff with the help of a federal loan. He hopes allowing up to 10 customers at a time will help.
"You know, I'm grateful for every customer, no matter if we just have one," he says.
But around 2 p.m. Saturday, Angerman didn't get what he was hoping for. He got more than one customers, but he says it was dead for most of the day.