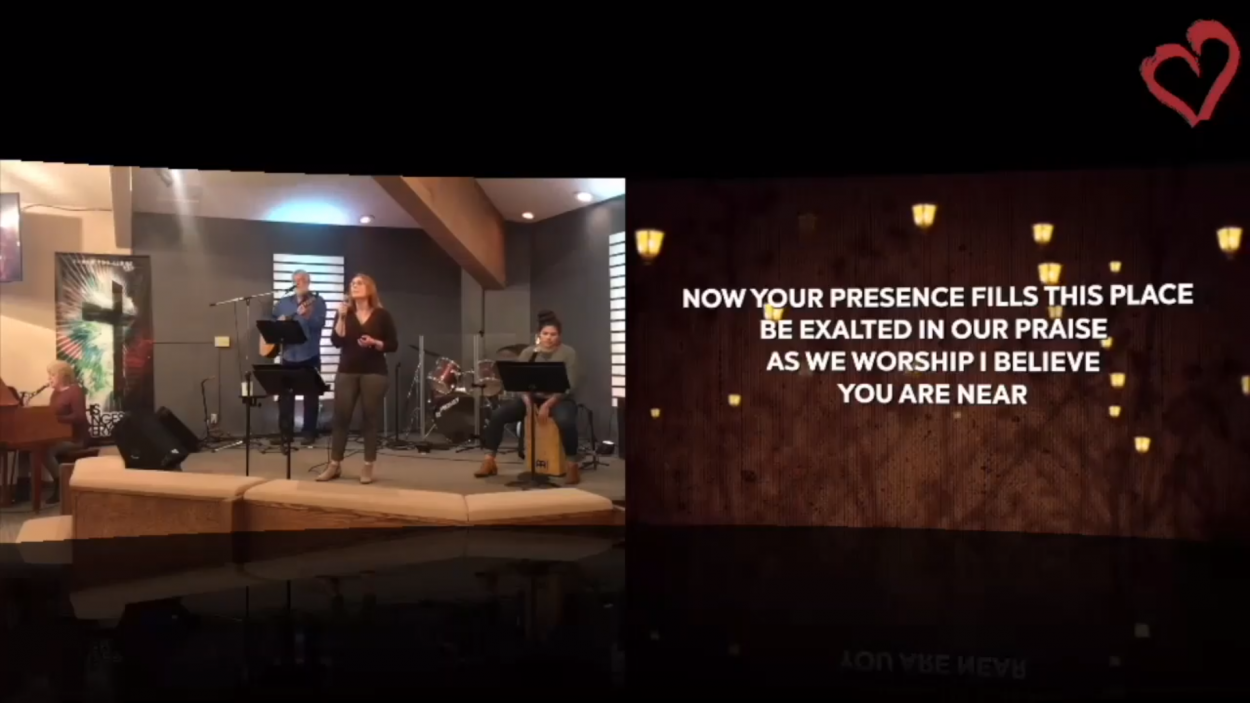 State public health officials recently relaxed COVID-19 restrictions on religious gatherings allowing prayer groups of 20 people or less. But as KSTK's June Leffler reports, the church leaders in the Southeast community of Wrangell say they're not ready to hold services any time soon.
Harbor Light Church, the local chapter of the Assembly of God faith, shut its doors around the same time most businesses closed down. That was seven weeks ago.
Pastors have instead connected to their congregation … virtually.
For Sunday service a full band is performing in the empty church. On a side screen, the lyrics are displayed. Church-goers can stream the event live and follow along.
On a recent Sunday, Pastor Kem Haggard gave a sermon on being content despite your situation. He's shown in a corner of the church with a monitor displaying key passages.
"'I just can't till this is over, I can't just wait till things get back to normal.' Paul's message is this, you have what you need," he says.
His church has arguably adapted better to the shelter-in-place order than any organization in town. Haggard immediately saw the need to broadcast their services virtually. They had the sound equipment, and went from there.
"I will tell you that it's all of us old dogs learning new tricks. I've learned video editing and sound editing," Haggard says.
Harbor Lights would usually host traditional Sunday service, along with kid and teen programs throughout the week. Those have all gone virtual.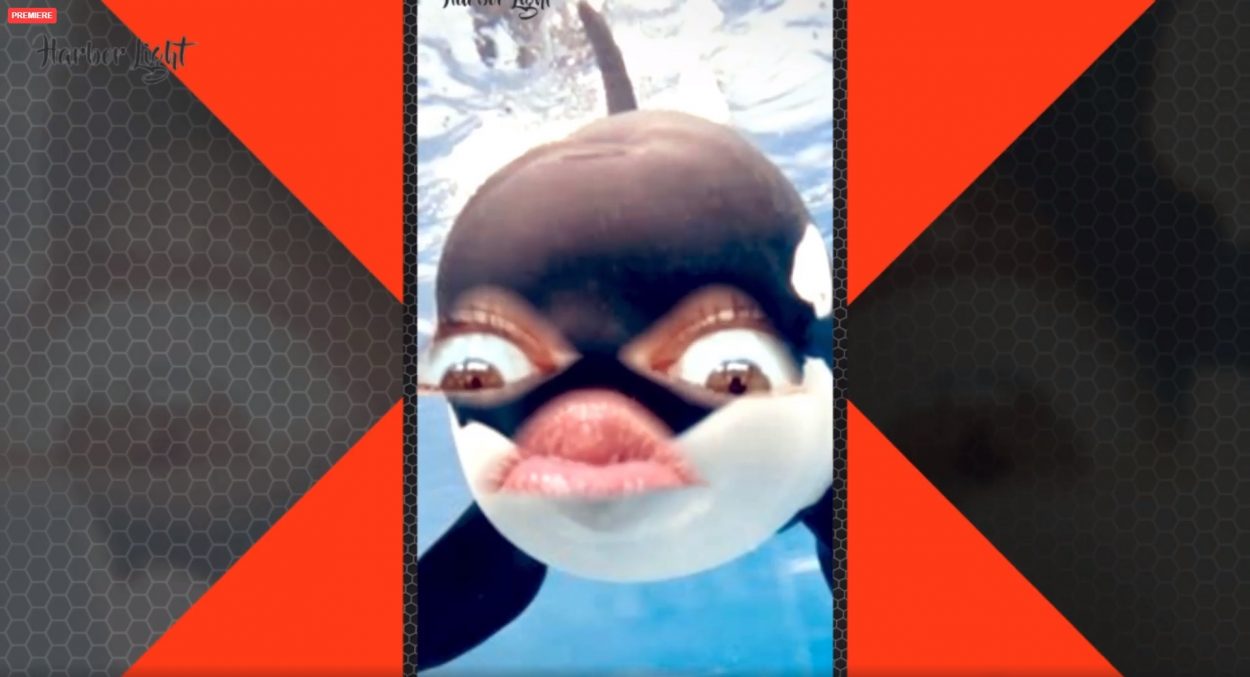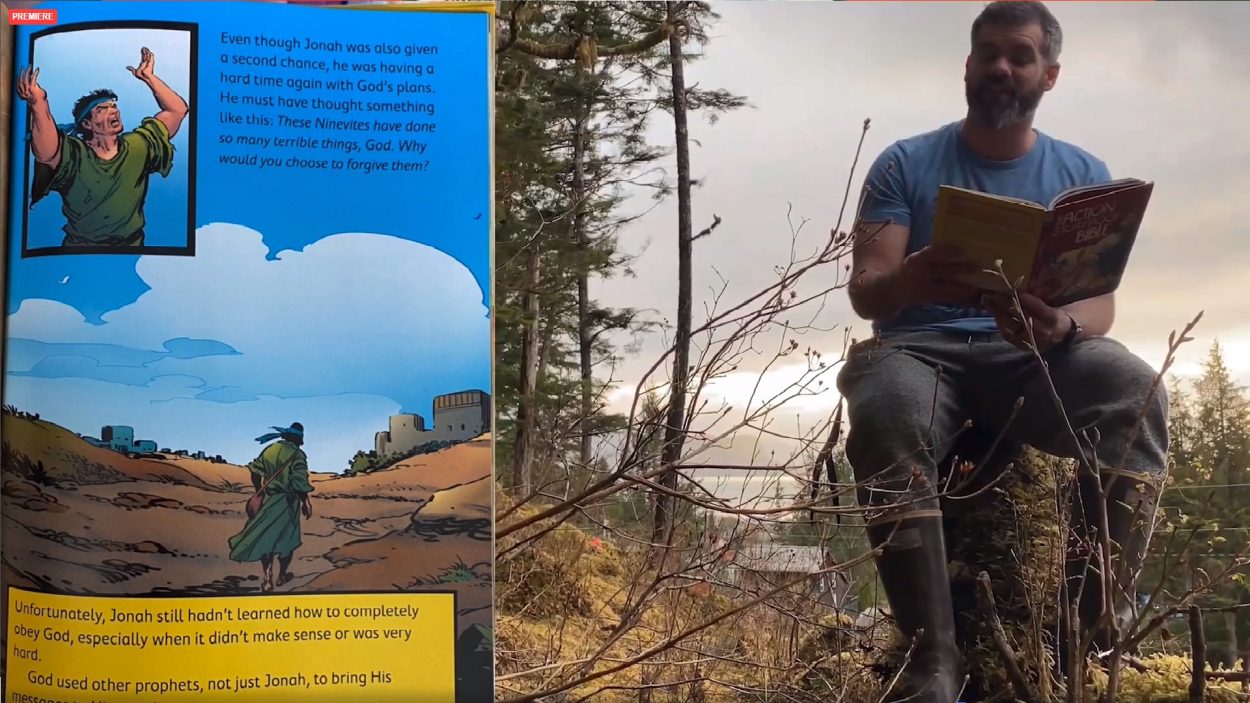 Despite the governor's easing of restrictions on businesses and houses of worship, Haggard says there's no hurry to hold in-person services. He usually gets around 100 worshipers and it'd be… awkward to have to turn people away.
"I think that most of the churches, we don't all have really huge facilities at this point. And so when you start talking about six feet, it doesn't take long till the fact that you've already come to maximum capacity just in the social distancing area," Haggard says.
He and other church leaders say they're augmenting their presence in the community by reaching out on an individual basis. Especially to elders who might not be on the Internet.
"You're not texting. You're not sending an email. You're actually getting on the phone and having a conversation," he says.
Even though he can open the church doors, he has no date in mind for when that might be.
The Juneau Catholic Dioceses, which covers Catholic churches across Southeast Alaska, has ordered its churches remain closed across the region.
Father Steve Gallagher leads the Wrangell and Petersburg Catholic church. He says he leads about 60 active parishioners. So far he hasn't connected with them online in real-time.
"You're talking to a dinosaur. Are you kidding? I don't know how to do that," he says. Gallagher is 67.
But he does send out emails, letting folks know he's praying for them. Emails contain a daily reflection or a Catholic meme.
Lastly, I spoke with the head of Wrangell's local Mormon Church. I was wondering about the two missionaries, the young guys riding their bikes along the Zimovia Hwy bike path everyday. Where were they?
The two men were reassigned to Anchorage once COVID-19 concerns emerged, according to Sanoe Harrsion, the local president of the Church of Jesus Christ of Latter-day Saints.
"So it's usually a two year mission for the guys and an 18-month mission for the gals, and those who were within four months of going home were sent home early," Harrison says.
The rest went closer to the statewide president and chapter, to ensure a higher level of safety. Harrison, also a doctor at Wrangell hospital, says that move is warranted. But since it removed so many missionaries from the system, it's hard to say whether the guys, or a new pair, will return even when the pandemic is finally over.
"When there's less missionaries overall, they get prioritized where there's the most people," Harrison says.
Harrison says there's 30 active members of his local church. While church services and meetings are happening online, Harrsion says the emphasis has shifted to in-home, family bible study. The Mormon Church, worldwide, has a weekly curriculum to guide followers.
Harrison says ultimately that God is leading people's learning. But he does have a message.
"I love the teachings of the savior, that he said if you are prepared you shall not fear," he says.
It's not bad advice for anyone, really. Whether you're a religious Mormon or not… be prepared so you don't have to fear.