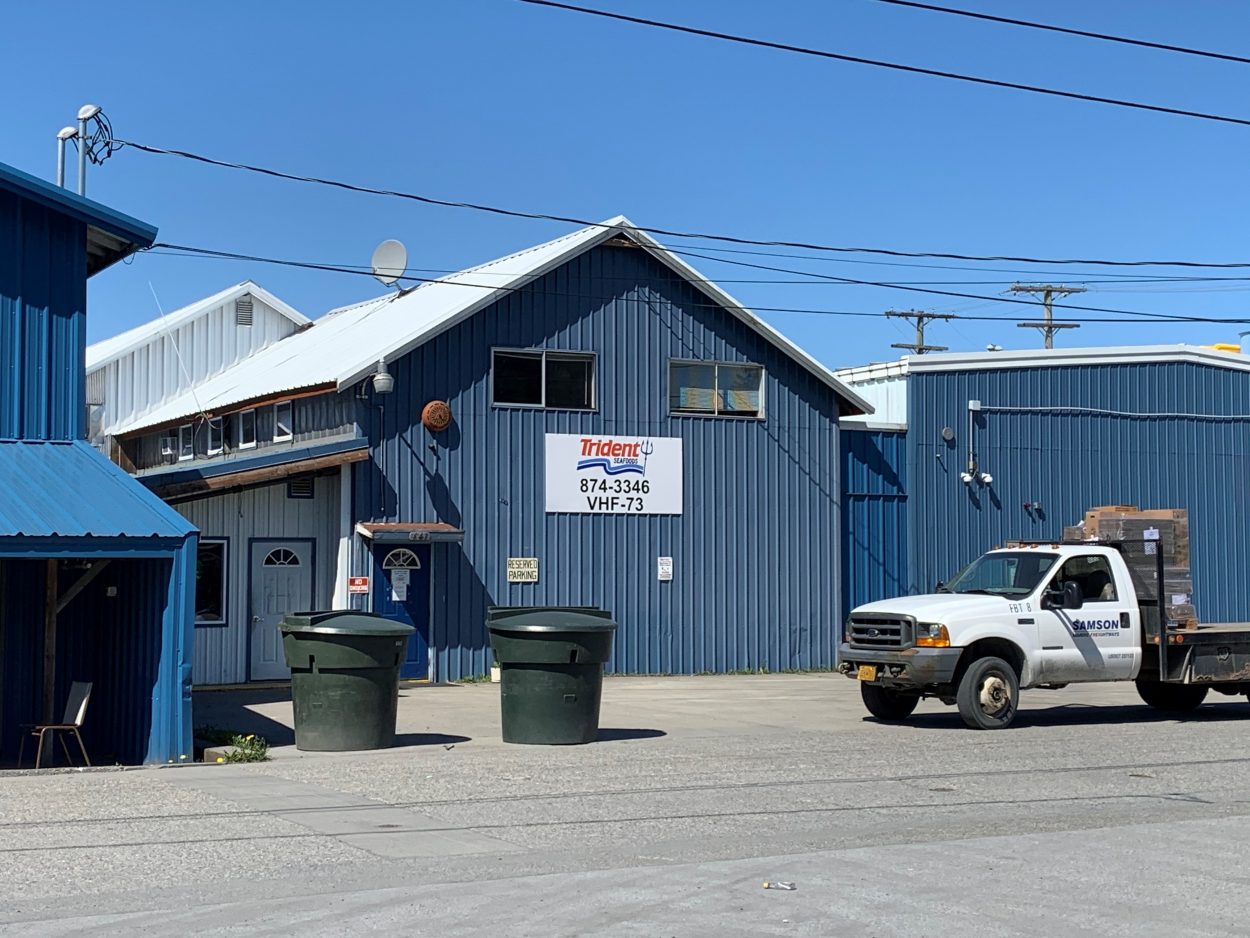 Officials in Wrangell are eyeing a vacant bunkhouse to use if there's a spike in COVID-19 infections in the Southeast island community. The City of Wrangell says it has reached an understanding with Trident Seafoods which owns the property.
Trident is not opening its Wrangell plant, citing poor forecasts for salmon this summer.
Most people who test positive for COVID-19 do not need to spend days in the hospital. But they still need to isolate themselves from others to avoid spreading the virus. Finding a place to hunker down on the island can be a challenge as boarding a commercial flight likely isn't an option.
City Manager Lisa Von Bargen said at a city meeting last week, the bunkhouse would give those infected a space if they don't require intensive treatment.
"And this might be used for folks who live here in Wrangell but who can't have adequate separation at home from their families," she says.
Seasonal employees could also stay there to separate from fellow workers. Same for cruise ship passengers.
The city approved to spend up to $100,000 to rent this space and hire staff to run the facility. Federal funding through the CARES Act could pay for this. Von Bargen says the city would most likely rent this space through September.
Seafood processor Sea Level has said it plans to import up to 30 seasonal workers next month. And Wrangell will see an influx of commercial fishermen as the summer fishing season ramps up.
"My guess is we would keep this in place while we have seasonal population influx rotating through and while , I guess while I would say COVID is still active," Von Bargen says.
Trident and the city have yet to finalize the agreement or the amount the city would pay in rent.
The local hospital's medical director, Lynn Prysunka endorsed the move. In a letter to the city she suggests an infected person would need to spend three to 14 days in isolation while they recover.
The city would hire staff to manage the facility and care for the residents. That staff would upkeep the bunkhouse and provide food and other necessities.  The city would work with the hospital to provide medical care, even if that is remote.