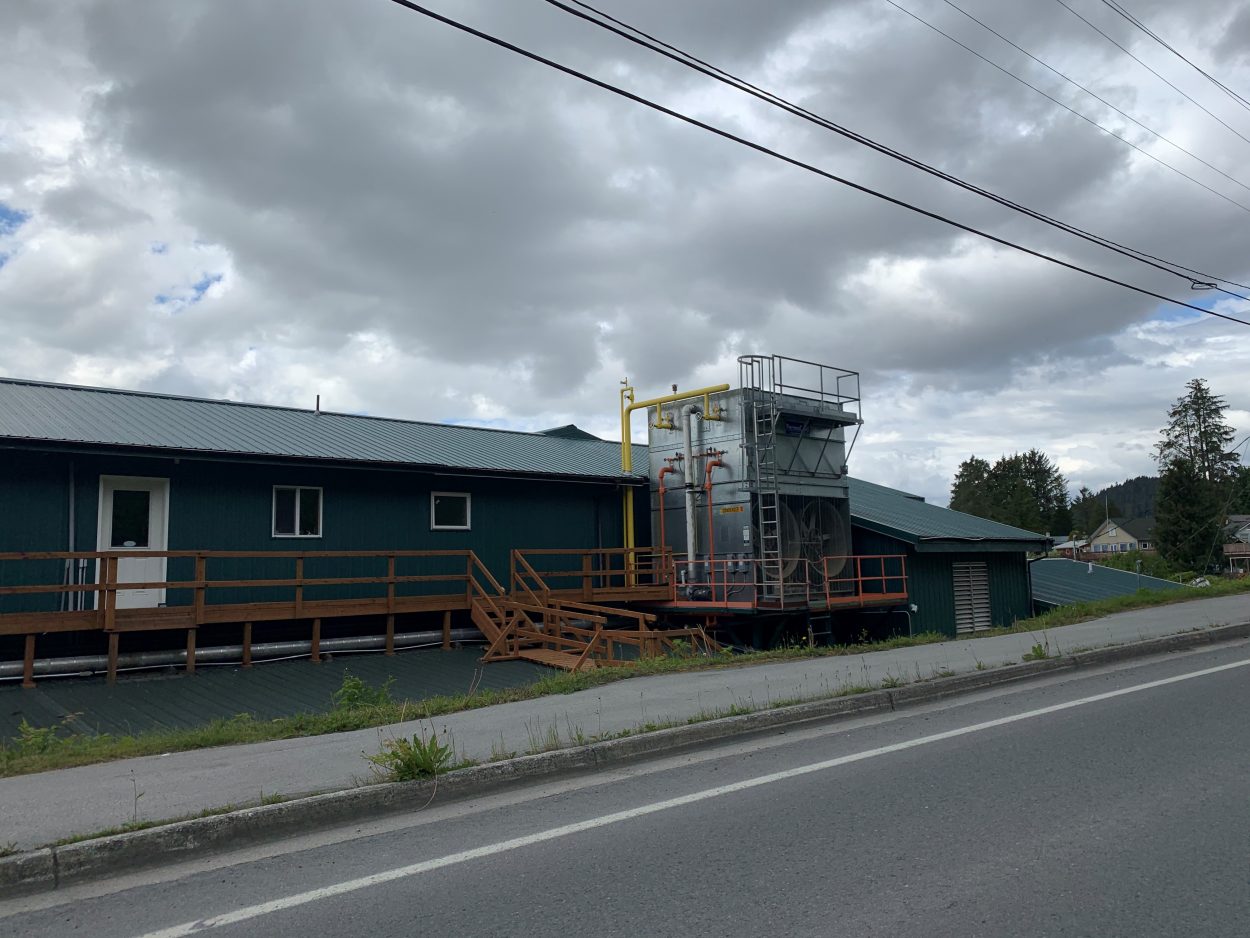 Wrangell is expecting more than two dozen fish plant workers to arrive from out of state in early June. Local officials are trying to coordinate with the owner of the seafood processor to keep COVID-19 out of the community.
Sea Level and the City of Wrangell have been talking for months over if, when and how the fish processor would bring out of state workers here this summer.
Plant managers and city officials have discussed how the plant could mitigate the spread of COVID-19 as it brings workers to the island town at the beginning of June.
Despite this, Wrangell Mayor Steve Prysunka said at a May 22 meeting he's not satisfied with the company or state officials' level of transparency.
"We need to up the pressure on Sea Level or the state government to get us their plan," Prysunka says.
These plans are likely detailed in the company's COVID-19 mitigation plan it's required to file with the state. These plans are required to exempt seafood and other critical infastructure workers from a strict 14-day quarantine imposed on almost everybody else arriving from out of state.
But the city hasn't seen the final plans. And Prysunka wants answers like: will workers hunker down in their bunkhouses? Or will they begin working on site? Prysunka said during that same meeting the community needs answers.
"Because they'll have other people from the community working at that plant, who will be coming back into the community. So we have not seen that plan yet, so I think it's vital that we know what they're thinking," Prysunka says.
Flash forward a week later. Prysunka told KSTK that the processor has been more cooperative. Wrangell's Emergency Operations Center is coordinating with Sea Level. He says the city is offering guidance on how to keep COVID-19 out of the community. But it's just that — guidance.
"I'm hopeful that we can see a completed plan at some point, but I also understand they are not compelled to do that," he says.
In other words, the city still hasn't seen the plant's final COVID-19 mitigation plan. It had received a draft plan more than a month ago. KSTK requested to see what city officials had received. It was denied on appeal. The city didn't state its legal grounds for keeping it secret. Only that it didn't want an out of date plan circulating in the community and recommended requesting the plans from the state.
CoastAlaska's records request with the state has been pending since March.
And KSTK's only recourse would be to take the city to court.
Sea Level's Oregon-based corporate office, Pacific Seafood, isn't returning calls for comment except to release a statement that says it's following all federal and state guidelines.
While the city waits on Sea Level's plan from the state, it has offered to pay for the testing of the seasonal plant workers. Prysunka says the city could pull from its share of federal CARES Act money.
"All we're trying to do is be supportive as we can and provide resources," Prysunka says.
Sea Level's Plant Manager Rocky Caldero says the city is being helpful. Caldero told KSTK the plant expects 26 workers in early June. He says he's not authorized to talk on tape. Plant workers will be tested four times for COVID-19: once in Oregon, and three times while in Wrangell, at the start, middle and end of a two-week quarantine.
Workers would continue to be tested, but it's unclear how often. He says late arrivals may start work before the two-week quarantine is up. Those workers would stay on site, but potentially mix with other workers, including those living in the community. PPE and six-feet distancing would be required.