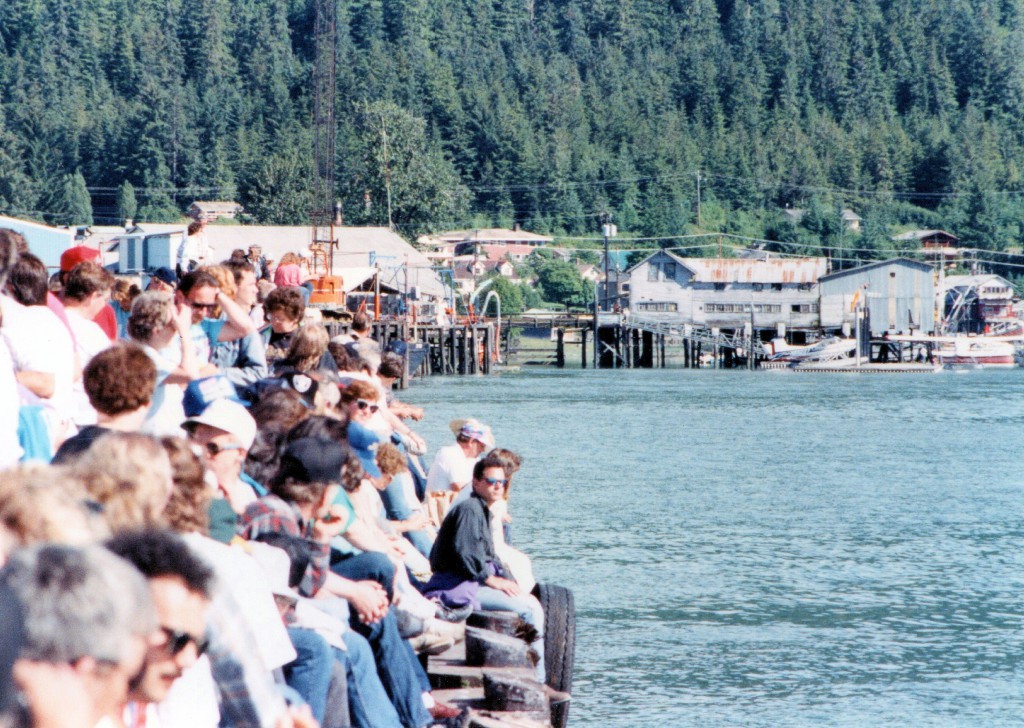 The community of Wrangell likes to go all-out for the 4th of July. But this year, due to COVID-19, the Wrangell Chamber of Commerce is scaling things back. The fireworks show and parade are still on. 
Friendly competitions like the egg toss and spectacles like the Chuck Oliver Logging Show will not happen this 4th of July in Wrangell. These and many other festivities brought hundreds of people, many from out of town, to Wrangell's streets for a week-long celebration. And that is exactly why the Chamber of Commerce has decided to cancel all but the parade and fireworks. 
Chamber of Commerce Director Stephanie Cook says keeping the community safe from COVID-19 is just more important.
"If something bad were to happen, we wouldn't want to be the leading factor for that," she says. 
She says she consulted with state and city officials. City Manager Lisa Von Bargen says city staff offered the chamber assistance interpreting state and federal health advice.
"But we did not provide any guidance on whether or not things should be cancelled," Von Bargen says. 
Cook heard from several local businesses, members of her organization, who spoke out against hosting the 4th of July as usual. Cooks says these businesses did not want a large event to cause a breakout in the community.
" And the possibility of them getting shut down again just wasn't a risk we want to take right now," Cook says.
At a public meeting with the city in May, Cook said anyone hoping to chair an event would need to work with the chamber to mitigate the spread of coronavirus. But in one week, the chamber said that was no longer an option.
Penny Allen is disappointed. She and a committee of volunteers have been planning the boat races since last 4th of July.
That planning includes extensive permitting. Safety is a huge concern for high speed boat racing, and the group follows safety guidelines to a tee. So, the committee was ready to submit a social distancing plan.
"Our plan was to go and ask for approval to close off city dock to pedestrians and just do parking. We were going to ask about other locations where people could park," Allen says.
But in the end Allen couldn't make her case. While she understands public health concerns, she believes her committee could have done it safely and shown Wrangell, through a well crafted plan, what that would look like.
"There's information we could have given them, that they hadn't even thought of," she says. "And then if after that, after hearing our social distancing plan, if they still wanted to cancel it, fine."
Fireworks are the day before, though the location is yet to be determined. The Chamber will continue with a social distancing parade on the 4th. That means everyone keeping at least six feet apart.