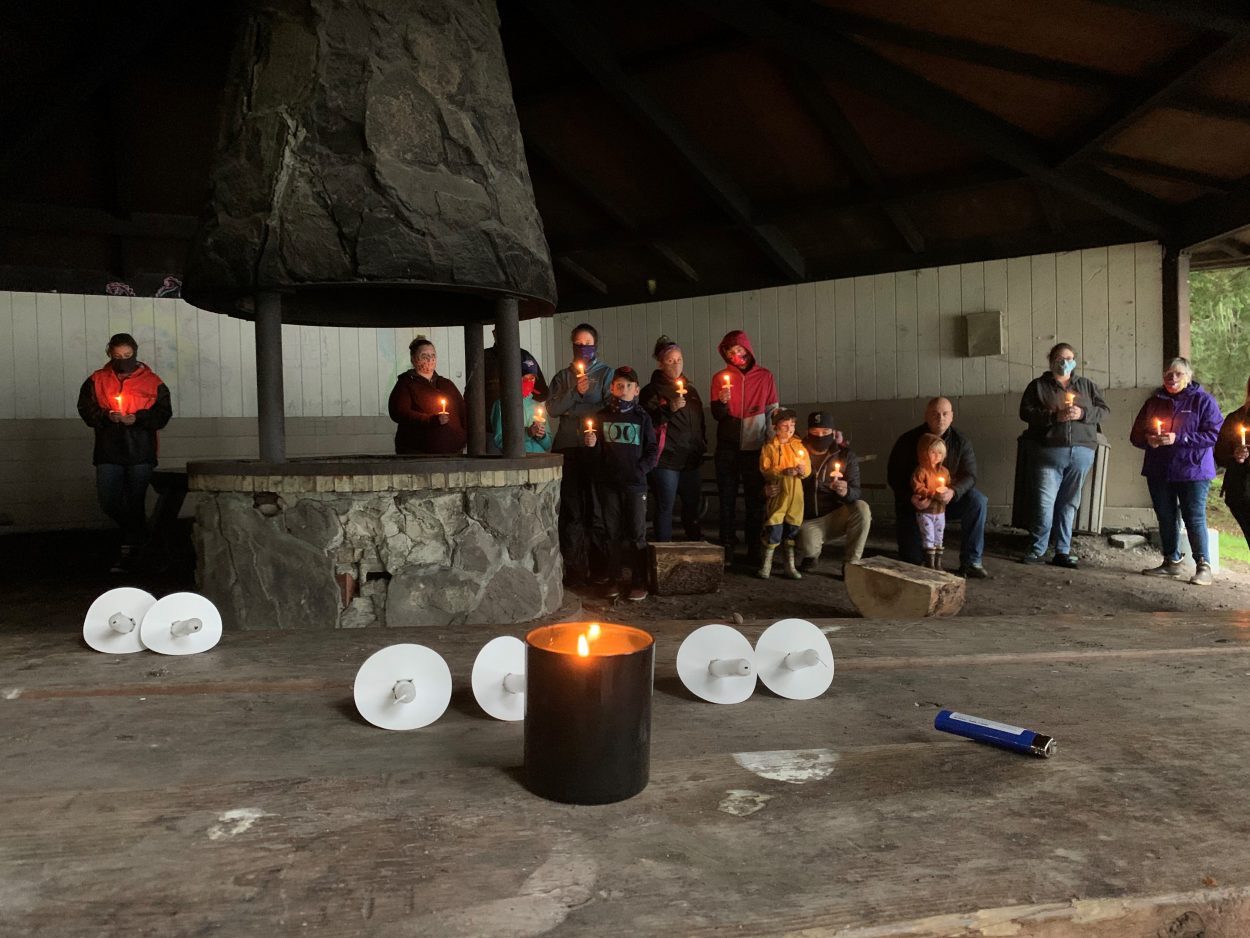 Demonstrators in Alaska's cities, villages and rural towns have gathered this month to protest the death of George Floyd, the black man killed last month at the hands of Minneapolis police. 
After a local vigil for George Floyd on May 31, organizers were unsure where to take it from there. Currently living in an isolated town, where many of the organizers aren't originally from, made them feel distant to the widespread outcry they saw across the nation.
"It's easy to say in a small town, 'well it's not something we have to deal with here,' when we see what's happening in Minnesota and other cities," says Kyle Jones. He is one of the organizers of "Walking Your Talk," a series of discussions on how everyone can stand up for racial justice. He says living on an island doesn't exempt these discussions from happening close to home.
"You may not be experiencing oppression or the inequality or have any experience of the group that you want to support. But that's the point of being an ally," Jones says.
He says the series offers a nonjudgmental space to learn what an ally is and how to be better at it.
As a gay white man, Jones can be stigmatized for his sexual orientation. But he was also born with plenty of privileges.
"It's working within your privilege to be able to offer an opportunity other people might not otherwise have,"  he says. 
The LGBTQ group Community Roots put this together. Jones says the group was considering celebrating Pride month with a walk. But this talk seemed more appropriate.
"We can't really celebrate Pride as we continue to see other people being oppressed," he says.
Pride month is known for colorful parades celebrating one's right to be out. But Jones notes that New York City's first Pride march commemorated the Stonewall Riots in New York in 1969, when gay and transgender people confronted police harassment. One of the movements most instrumental figures was Black trans woman Marsha P. Johnson.
"Pride did come from marginalized people of color who spoke up for the rights of trans folks and individuals who experienced that oppression," Jones says.
A walk to honor June 19 — or Juneteenth — which marks the end of slavery in the United States, is planned for 7 p.m Friday at Wrangell's Inner Harbor.