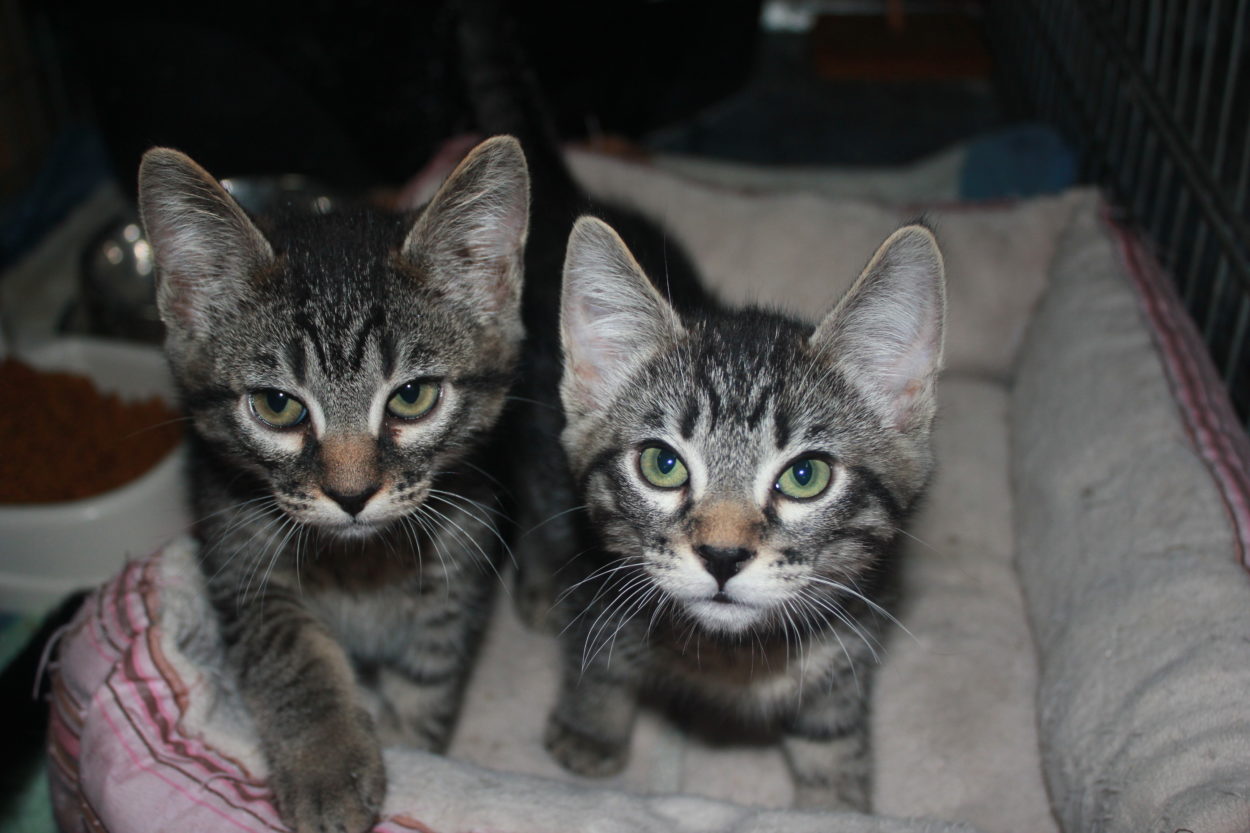 After 12 years in a one-car garage, Wrangell's St. Frances Animal Rescue is looking for a new home. It might be surprising now, but Wrangell used to be overrun with feral cats and strays.
"Anybody who's lived here any longer than 15 years knows what it was like before the Klinkes and some other volunteers got together to address the feral cat problem," says Joan Sargent, the lead shelter volunteer and adoption coordinator for St. Frances. "So we want to keep that at bay as it stands now. And we need the community to help us do that."
The Klinkes are Delores and Rick Klinke, who established the nonprofit St. Frances Rescue in 2009. Though, if you ask around, they'd been taking care of strays long before that.
And it wasn't just cats. St. Frances also has housed dogs and rabbits that didn't have homes, helped with spaying and neutering Wrangell's pet population, and re-homing animals whose owners died or couldn't care for them.
But the advance of time, plus the coronavirus pandemic, made it clear that a shelter in someone's home wasn't a sustainable model.
"I think COVID was pretty much what pushed us that we have to rethink what we're doing," Sargent explained. "We have to have more flexibility. And, you know, as far as having it in someone's home, should something happen to that person, then we're all going to be scrambling. If we don't think ahead now, we're going to be scrambling in the future."
Sargent says that St. Frances is still giving as much support as it can to the community, although it isn't taking in new cats: "Even though we're not taking animals into the shelter, we want to know if they are having a family crisis with their animals, we want to help them and we will do everything we can to find a place if you have to surrender your animals."
Right now, there are 18 cats at the shelter, and six others in foster homes. That's a big drop from the more than 35 cats the shelter was bursting with in April and May. Sargent says it's been a good time for adoptions in the last few months.
When the shelter does move, not all of the cats will leave the garage: "Some of the cats won't move at all. They're very old, they've been there forever. We're thinking that they'll stay there through the rest of their lives. So for a while, we may be maintaining two facilities."
But she says she has no idea where the shelter might move to. "Another fixed facility will take some money and it will take time and planning and looking at different ways of running it. There's lots of different kinds of shelters," she said.
One of those kinds is Petersburg's community-supported model. She says there's enough support in Wrangell to pull that off. But she says the nonprofit is also planning to ask for assistance from the local government.
"The board of St. Frances is working to firm up an idea to take to the borough," Sargent says. "Just to go to the borough to talk is a waste of their time. And we certainly don't want to do that."
In the next few months and through the winter, the board and volunteers of St. Frances are trying to come up with a plan, and find a location for a new shelter. But that doesn't mean the shelter is going away. Sargent says she feels the most important thing for the community to understand is that the shelter is still very active.
"I just want people to be encouraged," she added. "This has been a mainstay in the community. And we just need to know that. There's people that have been around with Dolores and they're backing it up. And we also are backing up the community."
Again, the shelter isn't accepting new cats, but wants to help find solutions for strays, or animals that need to be fixed. Keeping the cat population under control is still a main goal of the rescue.
But while it's trying to support the community, Sargent also says this is a time when the shelter needs support from the community, and in some maybe-unexpected ways: "I think that the next step is as much as we all hate to think of that as meetings. And I and people coming forward and saying I have this skill can build shelves. And if we know we have people with those skills out there, then we can broaden our vision of what we can do."
Ultimately, Sargent says her time volunteering at the shelter has changed her life. She's hopeful about the future of St. Frances, so long as Wrangell can pull together to keep the cats fed while they find a new home. "I did finally adopt a cat last December and he was not doing well," Sargent says. "He's 15 years old. And I said 'Dolores, I'll take him home and see him through his last years.' And the cat has been amazing. So we got a family member out of it. And that's really been wonderful."
If the shelter was to fold, the city is, technically, responsible for animal control. But there's no dedicated animal control officer on the payroll.
Sargent says at this point, the city usually deals with unaccompanied dogs, keeping them in a holding area at the police station, but added that there isn't much of a stray dog problem in Wrangell–most dogs are picked up within 24 hours.
Although St. Frances is mostly concerned with cats, they dealt with Wrangell's most recent family emergency where a household surrendered their pet. That dog was adopted within three hours.
According to local code, the city will hold an animal for 10 days, and then is legally free to euthanize. That's very different from St. Frances' model, where cats that aren't re-homed are cared for indefinitely.
Get in contact with KSTK at news@kstk.org or (907)-874-2345.