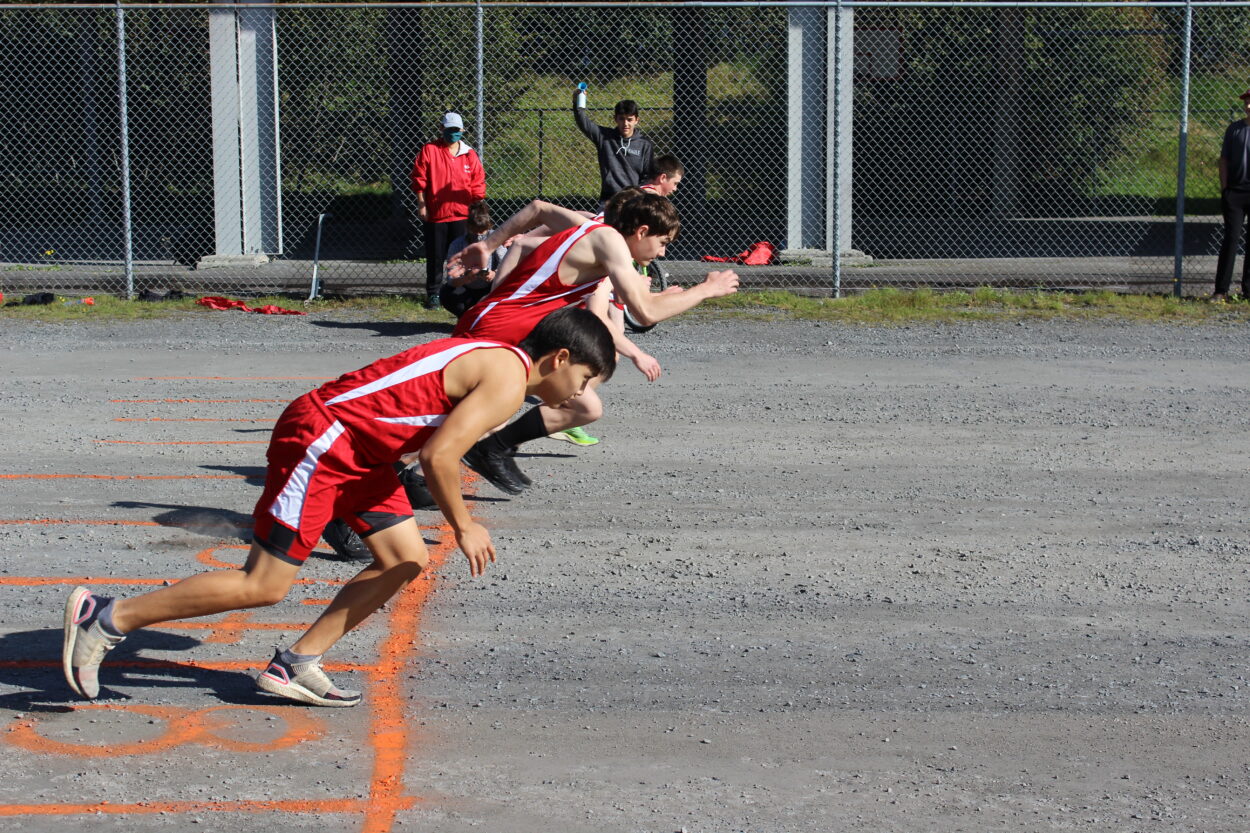 Fall sports in Southeast look a bit different this year. With a COVID-19 mitigation plan in hand, Wrangell High School's cross country team took to the course last weekend for the first meet of the season.
KSTK attended in person. Wrangell's competitors, on the other hand, weren't even on the same island.
Every runner on the starting line was from Wrangell, in both the girls and boys races. That's because this year, high schools across Southeast are competing cross country… virtually.
As Wrangell cross country coach Kayla Rooney explains: "There's a lot of communication between the ADs [the athletic directors] and the team virtually hosting the meets, and then it'll be up to me to find a course that is close to the virtual host's course."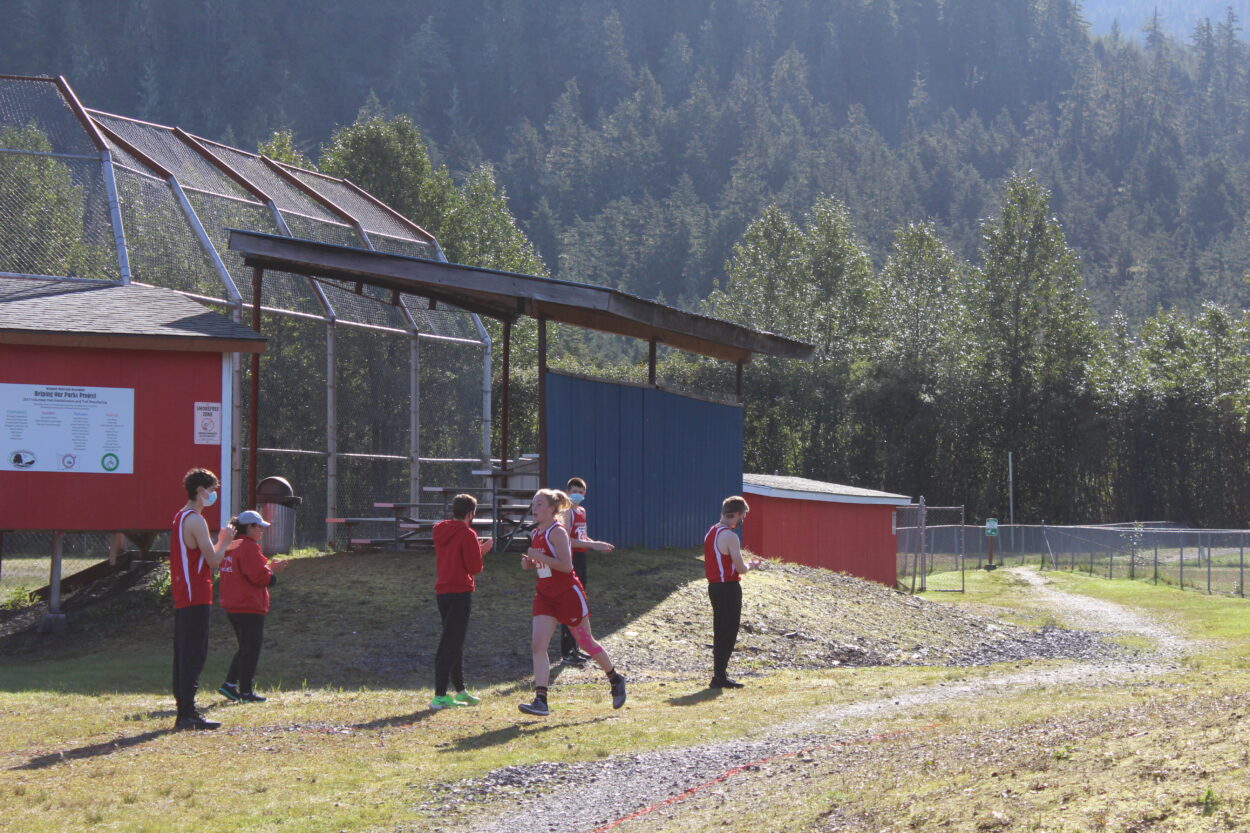 For example, last weekend's meet was "hosted" by Petersburg. Each team — Wrangell, Petersburg, Haines, Craig, Unalaska, Metlakatla, Klawock, and Hydaburg — ran on a course that was an approximation of Petersburg's designated race course.
For the Wrangell boys and girls, that was three times around the nature trail loop, starting and ending next to the covered basketball area. This coming weekend might be a different course, depending on the host school's specifications.
So how do the runners feel about their first virtual meet?
"I don't know. It's a little bit scary at first," said Wrangell sophomore Killian Booker. "You get the hang of it if you're doing the practice parts that you've already done."
Junior Liana Carney placed first out of the Wrangell girls, and 7th overall, behind six runners from Haines.
"I think it takes a lot more self motivation, definitely," she said after the race. "And when we're running — when we're in races with a bunch of people, you get to pick people off and in this, it's… you're all [on] your own. And it's definitely a lot harder, but it's a good experience. I'm just glad we're able to have races."
The cross country season and competitions are only able to happen this year under a COVID-19 mitigation plan. Of course, there's social distancing. Cross country runners wear masks at all times except when they're actually running, and are asked a series of health questions before the start of every practice.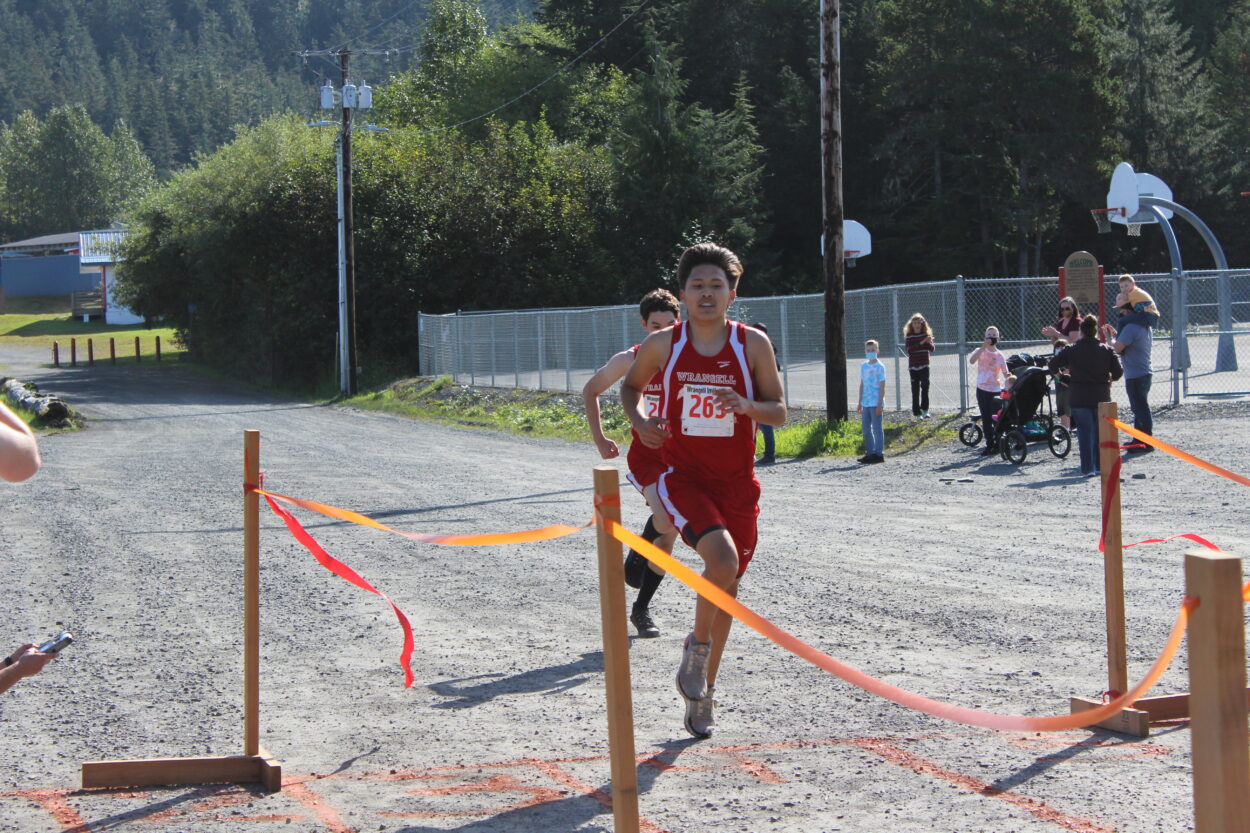 Rooney says it isn't the same. But her team is adapting.
"Personally as the coach," Rooney said, "I would really like to, you know, be able to travel somewhere and have them actually race against people like physically being there, not virtually because you can run a race, but it's just not the same [as] when there's somebody else there from another team and it's like, 'Oh, I have to catch that person.' And it makes it a little bit more difficult."
Some parents also wish the team was able to travel for competitions, but travel has a bit of a flash point in Wrangell: the school superintendent took three school employees on a controversial shopping trip to Juneau last month. She apologized for the trip, and has since been reprimanded.
Penny Allen, whose daughter's travel for the cross country team has so far been nixed, says she sees that as a double standard.
"They were supposed to make a trip over to Klawock and it got canceled," Allen said. "And at first the AD didn't have any information for us. That's not her fault. But parents are asking, Well, why can't they travel? And then they're like, well, it's, you know, the boat, and there's a travel ban. You know, so I was irritated that the superintendent went, you know, with three other people, essential staff, on this trip, but then she canceled the cross country trip for our kids."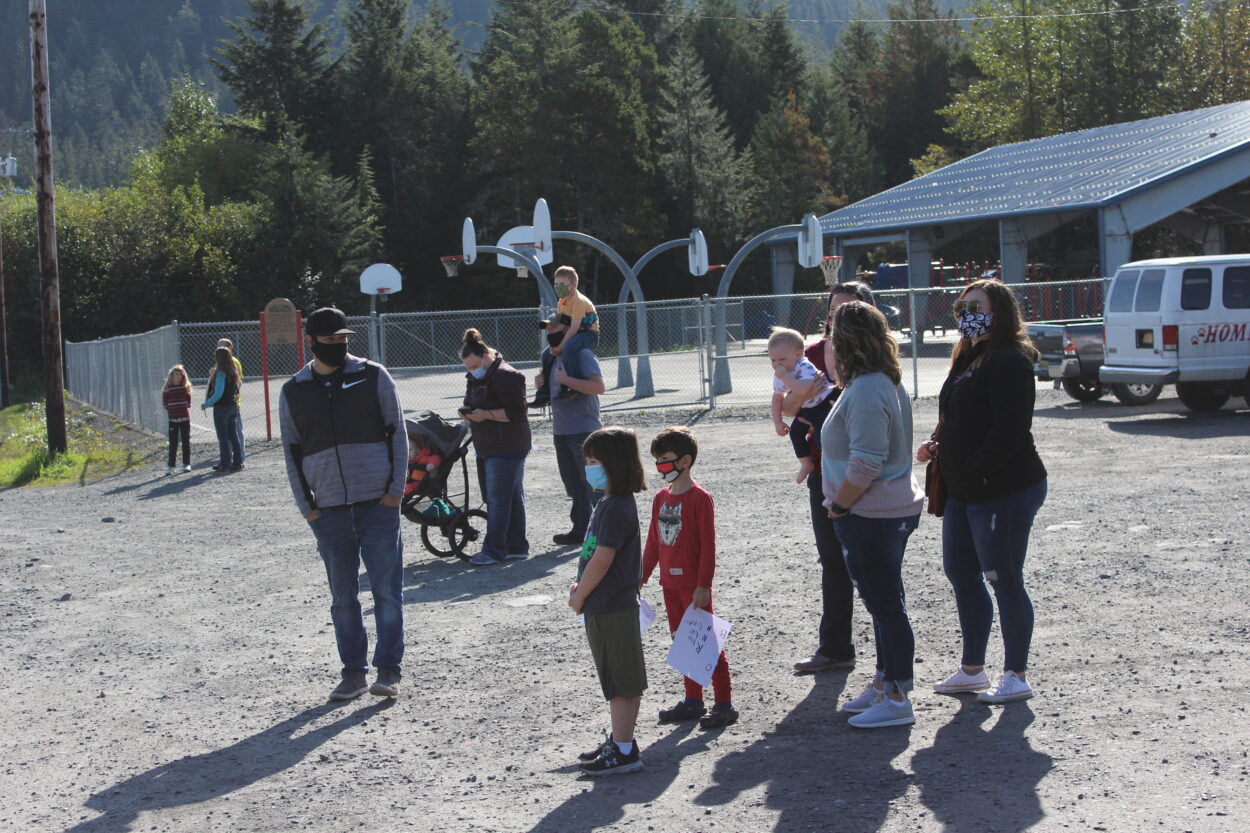 Beyond travel to other towns, the athletic department at the high school is concerned about spectators showing up to the track. The department is looking into live-streaming the coming races, so that fewer people show up to support the runners in person.
The season won't all be virtual, though. Rooney says there are plans afoot to try and travel to Petersburg for a regional competition: "So that that would probably be something that we actually travel to."
But runners wouldn't take that course at the same time. It'd be time trials in order to effectively social distance, while still allowing all the runners to compete on a standardized course.
The state cross country meet is tentatively scheduled for October 10 in Anchorage. Coach Rooney says, for the time being, she and the athletic director are working on getting a travel plan approved in case Wrangell's runners qualify.
Get in touch with KSTK at news@kstk.org or (907) 974-2345.