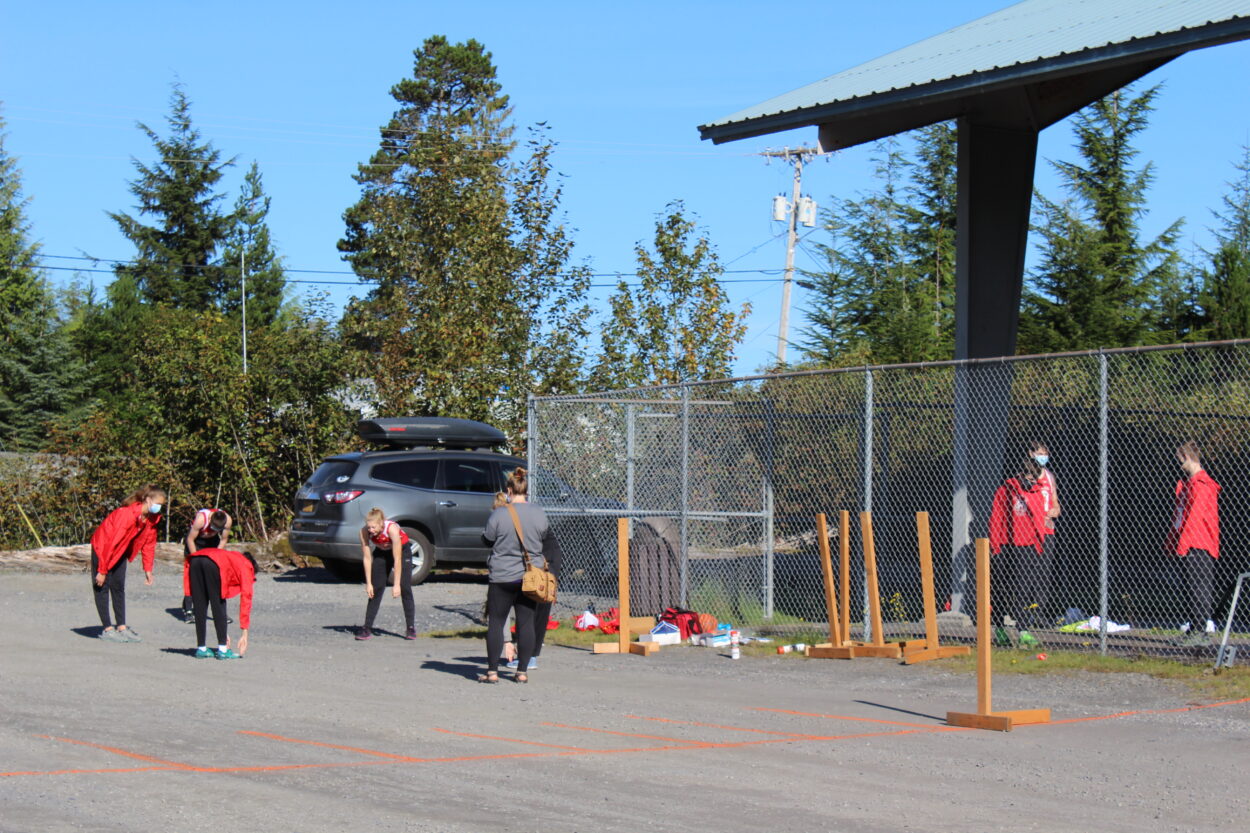 Wrangell Public Schools has clarified its travel policy: student athletes will be able to travel on a case-by-case basis.
School board President Aaron Angerman said Monday that the district has limited most travel for district employees.
"There's not a travel ban in place," Angerman explained. "There was one for personnel, there's not one for students. And it sounds like there isn't one currently for staff, and it's on a case by case basis."
Over the last month, the school board and district received calls and emails from parents and students asking for clarification about the schools' travel policy, some after Wrangell student athletes weren't allowed to attend a cross country meet in Klawock.
So far this season, Wrangell's cross country team has competed virtually against teams from across the state. Monday's school board meeting means the team will be able to travel, for the first time this season, to Petersburg for the regional competition on October 3. 
Future decisions about sports travel will be made by a committee. School board members said Monday it's still in the works, but will likely include the district superintendent, the secondary school administrator, the activities director, a member of Wrangell's EOC, a student representative and possibly a parent.
Board member Dave Wilson emphasized that decisions about sports travel can't always depend on a community's published risk factor alone: "You've got to go by all these other things, the mitigation plan and everything," Wilson said.
Students and parents will also be made well aware of the teams' travel plans in advance. Activities Director Trisa Rooney says the ADs in Southeast worked all summer to try and make sure they have leakproof plans. She says the last thing anyone wants is for athletes or communities to spread COVID-19 between communities.  
Rooney explained one aspect of the mitigation plan–thorough communication and consent: "The parent would have to sign off on it with the whole itinerary and everything on the back of it. So there was no surprises. Everything would be right there that they would sign off on every trip."
Billy Strickland, the executive director of the Alaska School Activities Association, attended the board meeting and expressed his support of travel for school sports, so long as mitigation plans are followed.
"I'm somewhat less worried about how the team travels than I am what they do when they arrive to their destination," Strickland said during the meeting. "The day of coming to Anchorage and eating at Red Robin and going to the Dimond Mall and doing those fun things that are also part of a state tournament really can't be happening this year, you're going to have to keep a tighter rein on our students."
Basically, the ASAA, Wrangell's school board, and its AD support competition travel for the time being — with the understanding that cross country is one of the least risky sports in terms of possible COVID-19 transmission. Volleyball, swimming, basketball, and wrestling will all need their own consideration–and mitigation plans–if they are to travel for competitions.
But board president Angerman sees this case-by-case travel approval plan as a significant start. 
"Unfortunately," Angerman continued, "I think cross country has to sort of take the brunt of all these questions and certainly because it happened first. But if we can't do it during cross country, if we can't figure this out, we're gonna have a heck of a hard time with all of our other team sports."
The superintendent and travel committee will have to approve the cross country team's possible travel for next month's state cross country meet in Anchorage by this Friday (September 25). 
Get in touch with KSTK at news@kstk.org or (907) 874-2345.