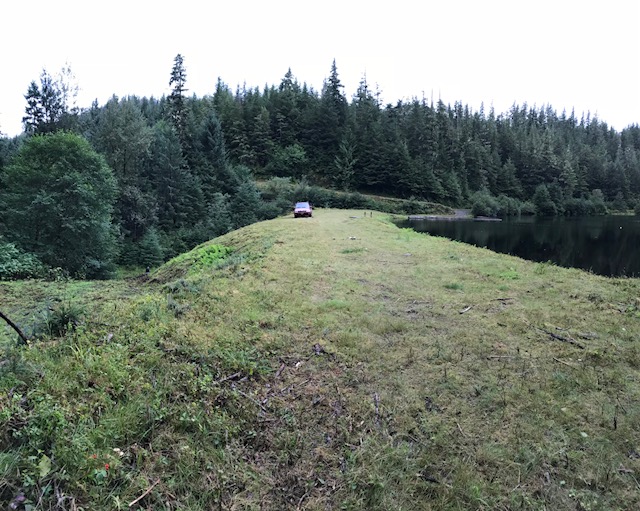 Officials are advising Wrangellites who are elderly, pregnant and anyone with health problems not to drink the city's tap water without filtration.
That's after city officials said Tuesday that routine testing had found elevated levels of a disinfection byproduct compound which, wasn't being filtered out by the city's water treatment plant. 
City manager Lisa Von Bargen told the Wrangell Assembly on Tuesday that the city's tap water is still safe to drink for most of the population.
"We normally see an uptick [in the compounds] starting about now," Von Bargen explained. "And that's just a normal course of action for the year often comes with increased runoff, creating more turbidity in the water. What has happened this year is we've seen a higher than normal increase in the organic compound loading added at an earlier time of year. And I think that's due to the wetter season we've had this year."
The compounds are from a class of chemicals called HAA5. It's formed when the chlorine used to disinfect drinking water interacts with naturally occurring organic compounds in the water. 
Wrangell's public works last reported a violation of HAA5 in 2018. The city has had multiple other HAA5 violations since 2015. 
In 2018, a year-end water report water quality report noted that Wrangell's water treatment system isn't properly suited for filtering out the organic compounds that produce HAA5. The report said: "The nature of our water treatment process and water source produces HAA5's due to incomplete treatment techniques and filters that are not properly suited for organic removal. We are currently looking into replacement of the water treatment process. This upgrade will properly remove the organics and provide better water treatment capabilities."
The city has yet to upgrade its water treatment plant, despite pointing to the need for a water treatment update in nearly every annual water report in recent years. The city is currently accepting bids for an estimated $9 million dollar plant overhaul. A borough work session about water treatment was postponed on Tuesday afternoon. 
Cindy Christian, the program manager for the state Department of Environmental Conservation's drinking water program, says HAA5 — also known as haloacetic acids — aren't uncommon in municipal drinking water. 
"It's a constant balancing act for the water treatment plant to make sure that they're providing enough disinfection so that people don't get sick from drinking bacteria or something, and not developing the chemicals," Christian explained.
But elevated levels are required by law to be disclosed. The EPA says prolonged exposure can increase cancer risks.
Von Bargen did not offer a timeline for when Wrangell's HAA5 levels would be within acceptable levels under the state's drinking water standards, but says the city is working to address the problem.
Get in touch with KSTK at news@kstk.org or (907) 874-2345.