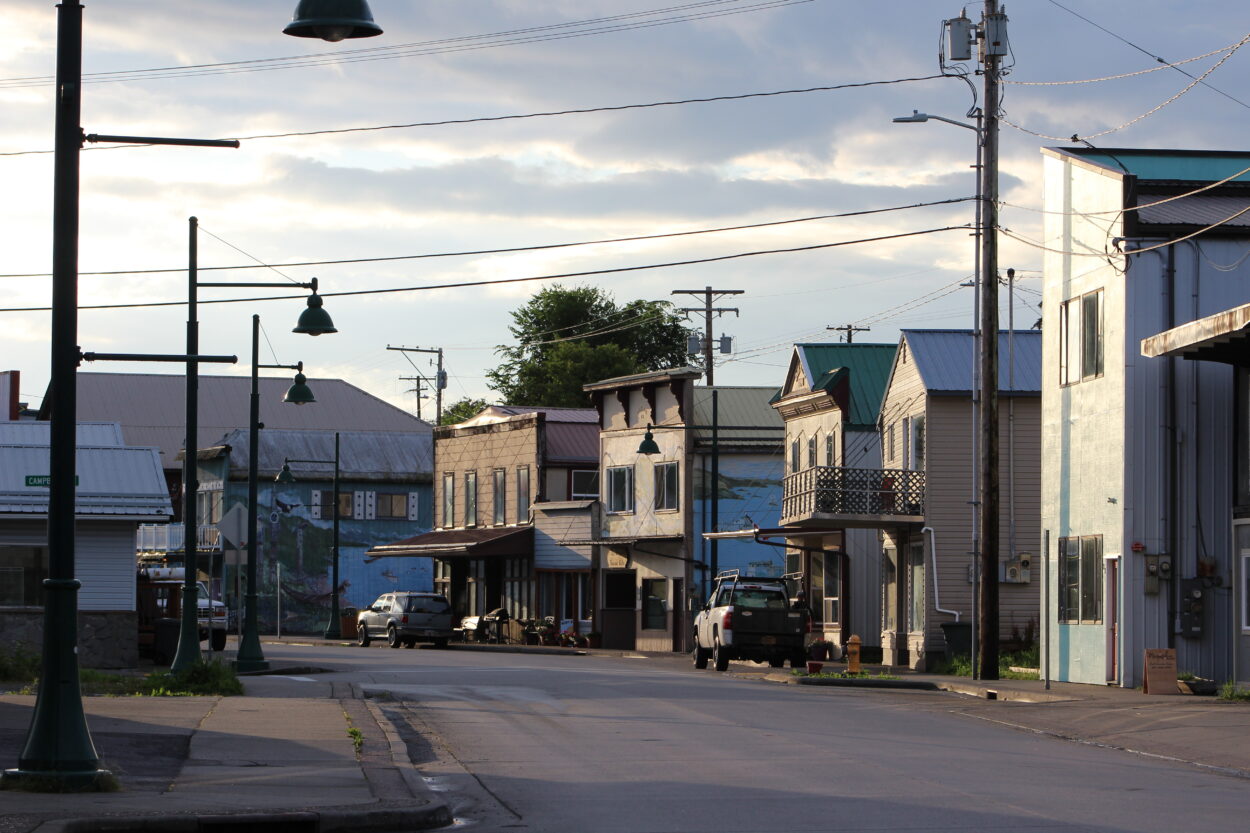 Wrangell's administration continues to push for recognition of its economic disaster declaration at the state and federal level.
Wrangell declared two disasters in late August. The first, a fishing disaster due to abysmal salmon returns, which is a declaration that will be considered by the Alaska Department of Fish and Game, before being passed on to the federal level.
But the second economic disaster, due to the pandemic and complete lack of a summer tourism season, is a less-common sort of declaration. City Manager Lisa Von Bargen reported to the borough assembly at their Tuesday meeting that the state isn't used to responding to that kind of disaster. 
Von Bargen explained: "My understanding from the governor's office is that we're actually we're breaking trail for the state on this, this kind of a request doesn't happen very often."
Von Bargen reported speaking to the city's lobbyist, as well as state Senator Bert Stedman's office. She says the city has been advised to quantify the amount of external aid Wrangell might need through the next fiscal year, adding "I said, well, I can justify a quarter of a billion dollars in infrastructure needs, but that might be going a little bit too far."
Von Bargen also expressed frustration that a recent statewide economic survey contained no questions about the impact of dwindling ferry service on communities. Wrangell wrapped up a business survey of its own last week.
"[We had] 114 respondents," Von Bargen told the assembly, "42% of them said in the top five–lack of ferry service was one of the [top five] challenges moving forward. And that was completely unprompted. So what that tells me is that that's a much bigger deal than I think that is really being talked about here in the community."
Wrangell is scheduled to receive only two ferries in the three winter months: one northbound in November, none in December, and one southbound in January. Wrangell Mayor Steve Prysunka has reached out to Rep. Dan Ortiz about the disparity in service when comparing Wrangell to its neighbors Petersburg and Ketchikan. And City manager Von Bargen is reportedly meeting with Rep. Ortiz this week to discuss the issue further. 
Get in touch with KSTK at news@kstk.org or (907) 874-2345.