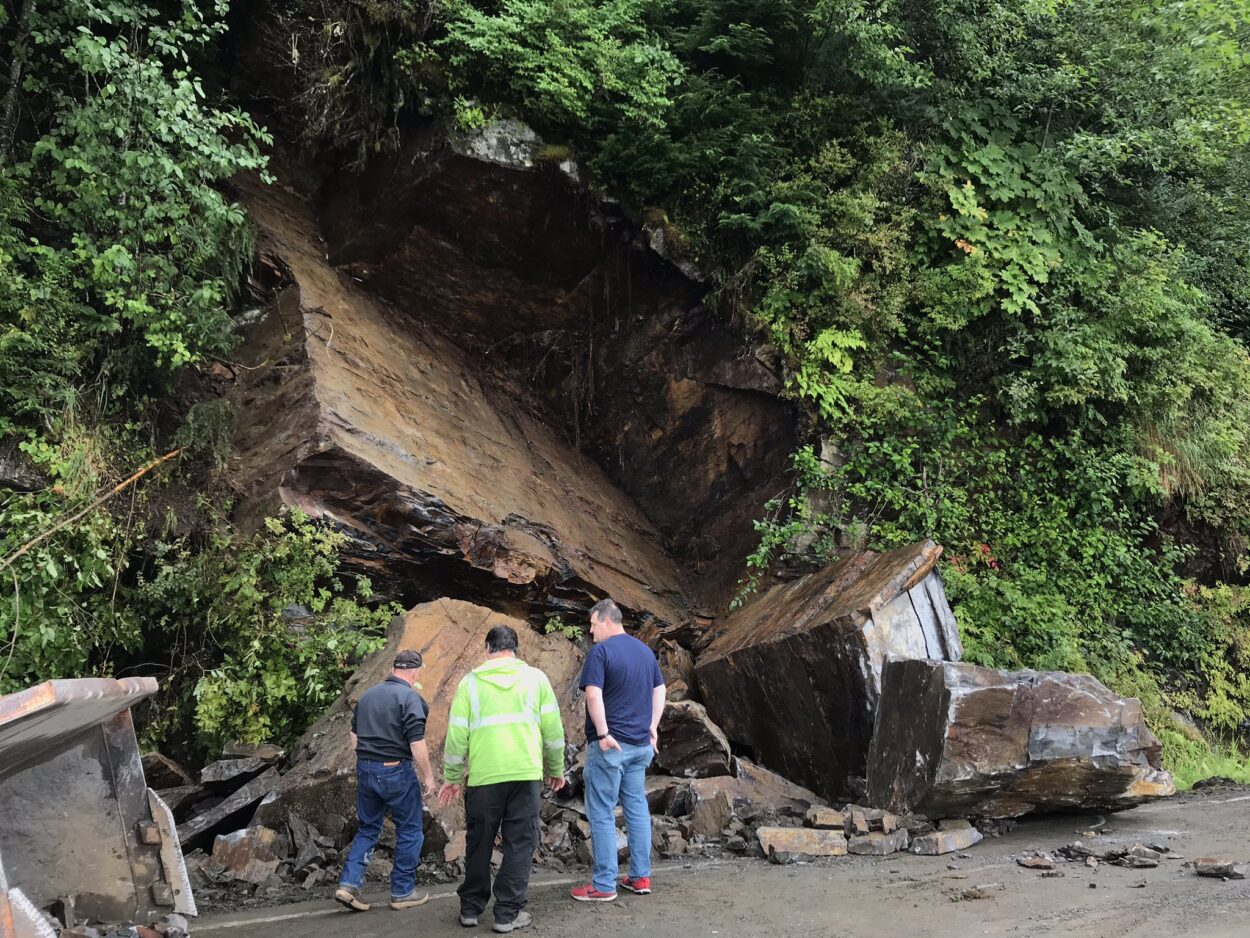 Wrangell's Zimovia Highway is prone to rockfalls. There have been almost 40 in the last 13 years. But a newly approved engineering plan will hopefully change that.
The project is funded by federal highway dollars through the state's Highway Safety Improvement Program.
David Epstein is the state's regional traffic and safety engineer. He says that the program generally prioritizes areas with a history of injuries and fatalities.
Epstein explained: "The program also extends to situations where — and this is one of them up here in Wrangell — where thankfully, we, we've had rockfalls, but no crashes have resulted from them, but it's still a serious safety issue."
The state improvement program has earmarked about $935,000 dollars in federal funds over the next two fiscal years for planning, development, and work on the project. Only the planning and development, or about $550,000, has been officially approved, as the HSIP gets projects funded on an annual basis.
Unstable hillsides will be secured one of three ways: bolting rocks to the cliff faces to stop them from falling, selective tree removal to stop roots from pushing rocks off or trees from falling on the road, or scaling, where engineers will preemptively remove rocks at risk of falling from the hillside.
Nathan Purves, a highway safety improvement engineer, says the project will focus on the stretch of highway between 6-mile and 8.6 mile. He says an engineering survey will soon be underway to work out the details.
"As things are uncovered," Purves said, "there may be changes to the plans made as they go, but what the geotechnical report will give is a breakdown of priority of need– so the most endangering rockfall areas will be given priority."
The most recent rockfall on Zimovia highway was in August of 2020. It blocked both lanes of traffic at about 8-mile before being cleaned up.
This project was one of five approved for fiscal year 2021 in DOT's Southcoast region, totalling $2.8 million dollars of the department's federal funds.
See the state Department of Transportation's assessment of Zimovia Highway (from about 6 to about 8.6 mile) below: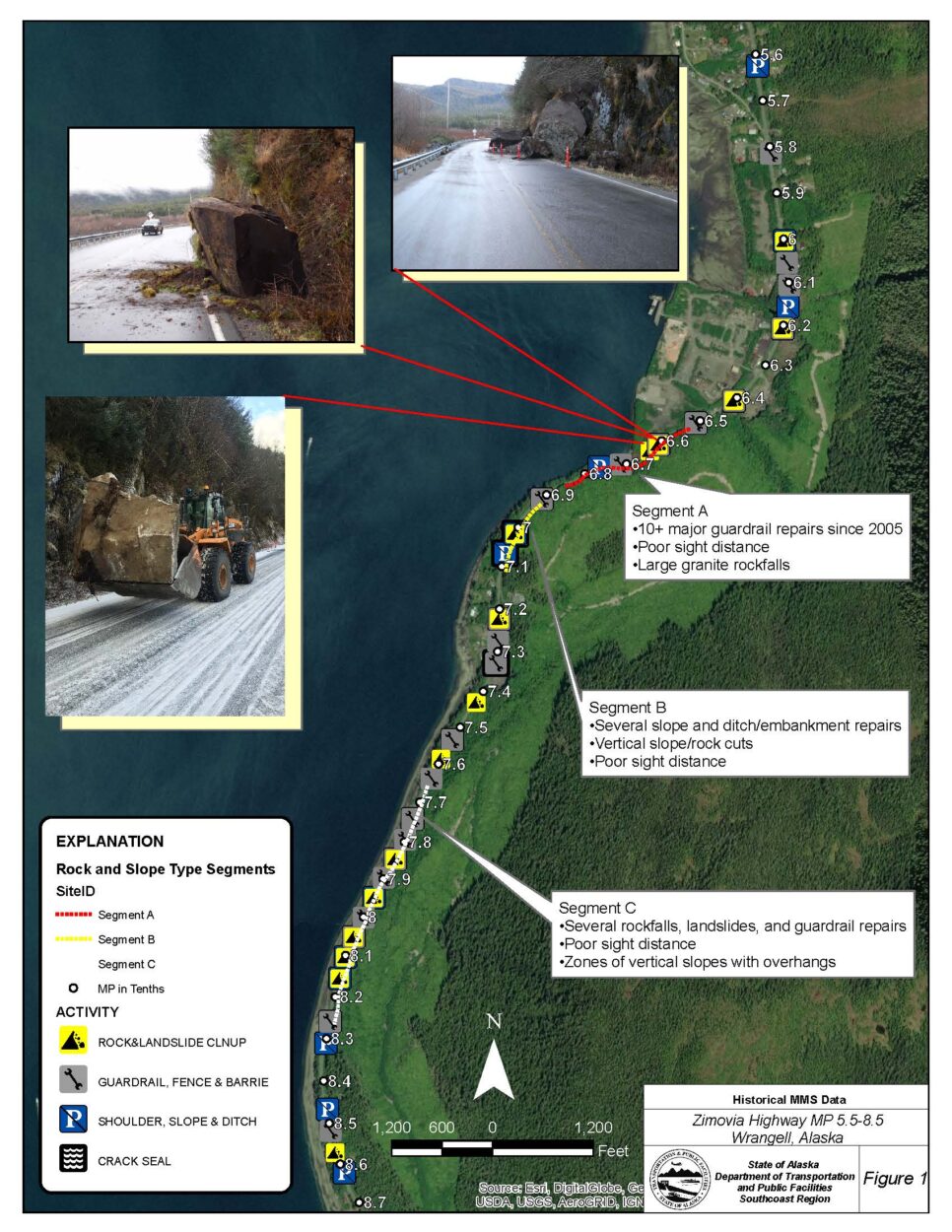 Get in touch with KSTK at news@kstk.org or (907) 874-2345.