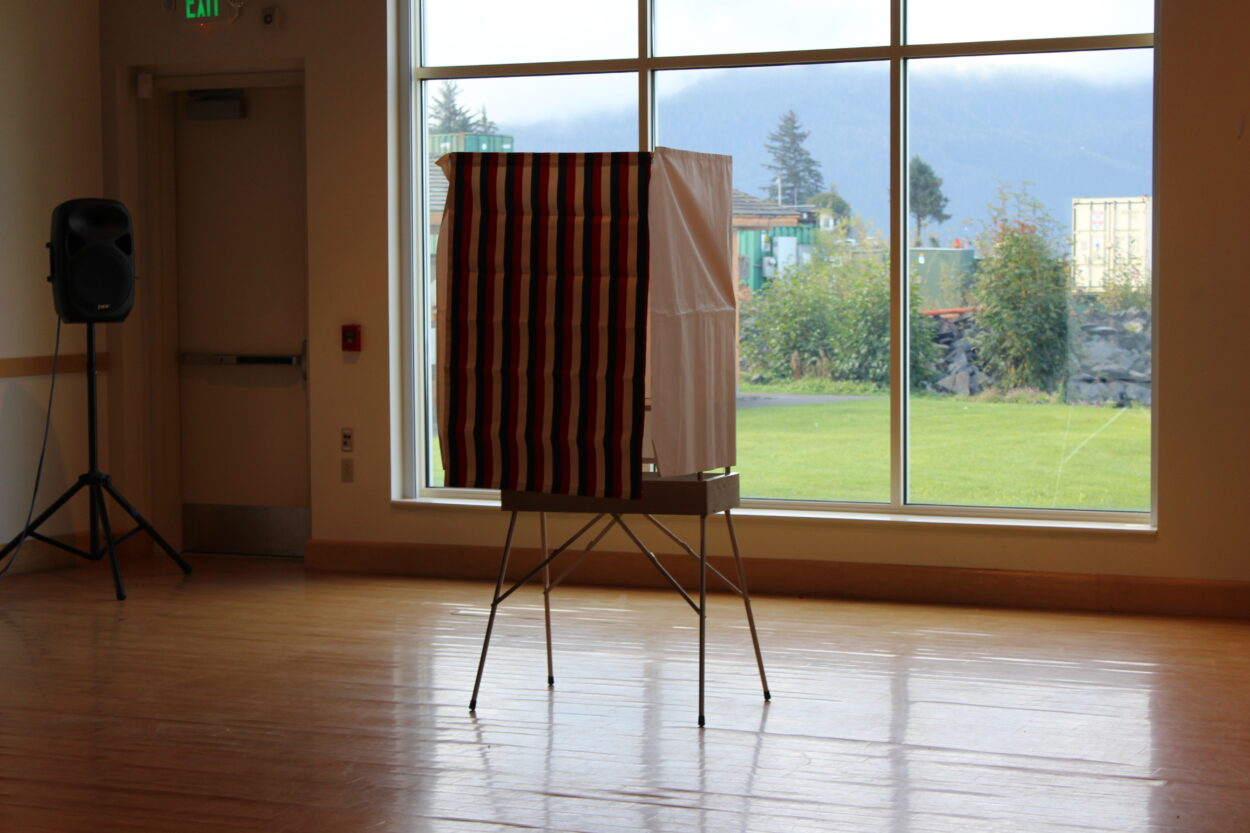 With Election Day on Tuesday, here's a Wrangell voter guide for casting a ballot in the state and federal races. There are three main ways to vote in the election: absentee in-person (also known as early voting), in-person, or mail-in.
EARLY VOTING:
Early ballots can be cast at Wrangell's City Hall until 4 p.m. today (Monday, November 2).
IN-PERSON VOTING:
Polls will be open for in-person voting at the Nolan Center from 7 a.m. until 8 p.m. on Tuesday (November 3). Voters may be asked for ID, such as a state ID, a voter's card, passport, Alaska driver's license, hunting or fishing license. Those without proof of identity may be asked to cast a questioned ballot.
Voters missing from the rolls can request a provisional ballot at the polls, which will be evaluated after election day by the state Questioned Ballots board.
State law prohibits campaigning within 200 feet of a polling place. This includes wearing buttons, shirts, hats, and stickers advocating for a candidate or ballot measure, as well as any candidate or ballot measure-related stickers or flags on a personal vehicle. Wrangell's local election official says the electioneering boundary will be clearly marked outside the Nolan Center.
MAIL-IN VOTING:
The deadline to request a mail-in or faxed ballot has passed. But for those that have already received their mail-in ballot, they must be postmarked by Election Day to be counted. Faxed ballots must be received by Election Day as well. The Alaska Supreme court ruled last month that mail-in ballots don't need a witness signature, but voters still have to write in their birth date, voter number, driver's license number or last three digits of their Social Security number. Mail-in ballots must be signed by the voter.
As of Monday morning, more than 150,000 ballots have already been cast across Alaska through early, absentee, and mail-in or faxed voting. In House District 36, which covers Wrangell, Ketchikan, Metlakatla, and the southern half of Prince of Wales Island, more than 2,700 ballots have been accepted by the state Division of Elections already. That's about 700 more early ballots than were recorded during the 2016 General Election.
More information can be found at the Alaska Division of Elections website: elections.alaska.gov
Get in touch with KSTK at news@kstk.org or (907) 874-2345.