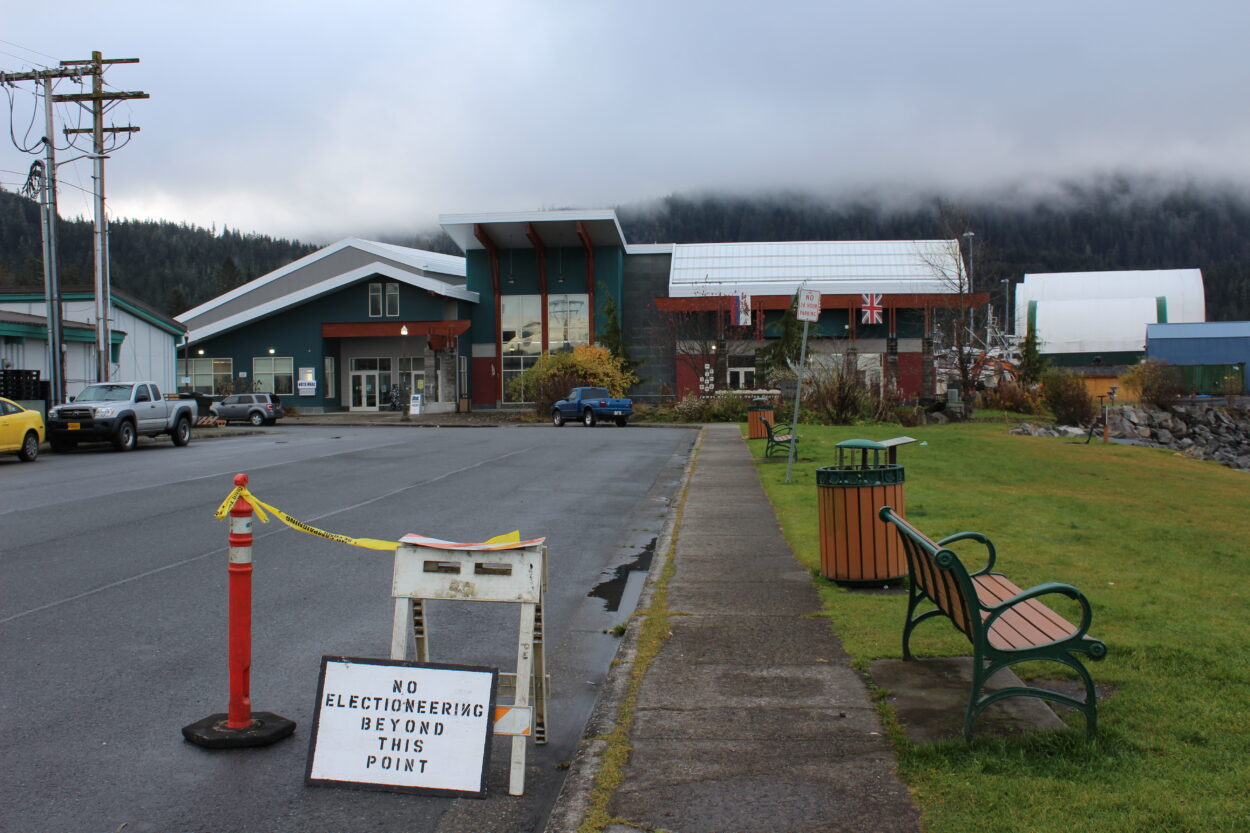 The polls are open for this year's state and federal elections for Wrangell's nearly 2,000 registered voters.
Polls will remain open at the Nolan Center on Campbell Drive until 8 p.m.
Wrangell's election officials report that as of the end of early voting on Monday evening, at least 316 Wrangell voters had already cast ballots. That's not counting mail-in ballots.
The 2016 General Election had a 44% voter turnout in Wrangell.
If anyone has a problem casting their ballot, they can call the Division of Elections in Juneau at 465-3021.
Get in touch with KSTK at news@kstk.org or (907) 874-2345.