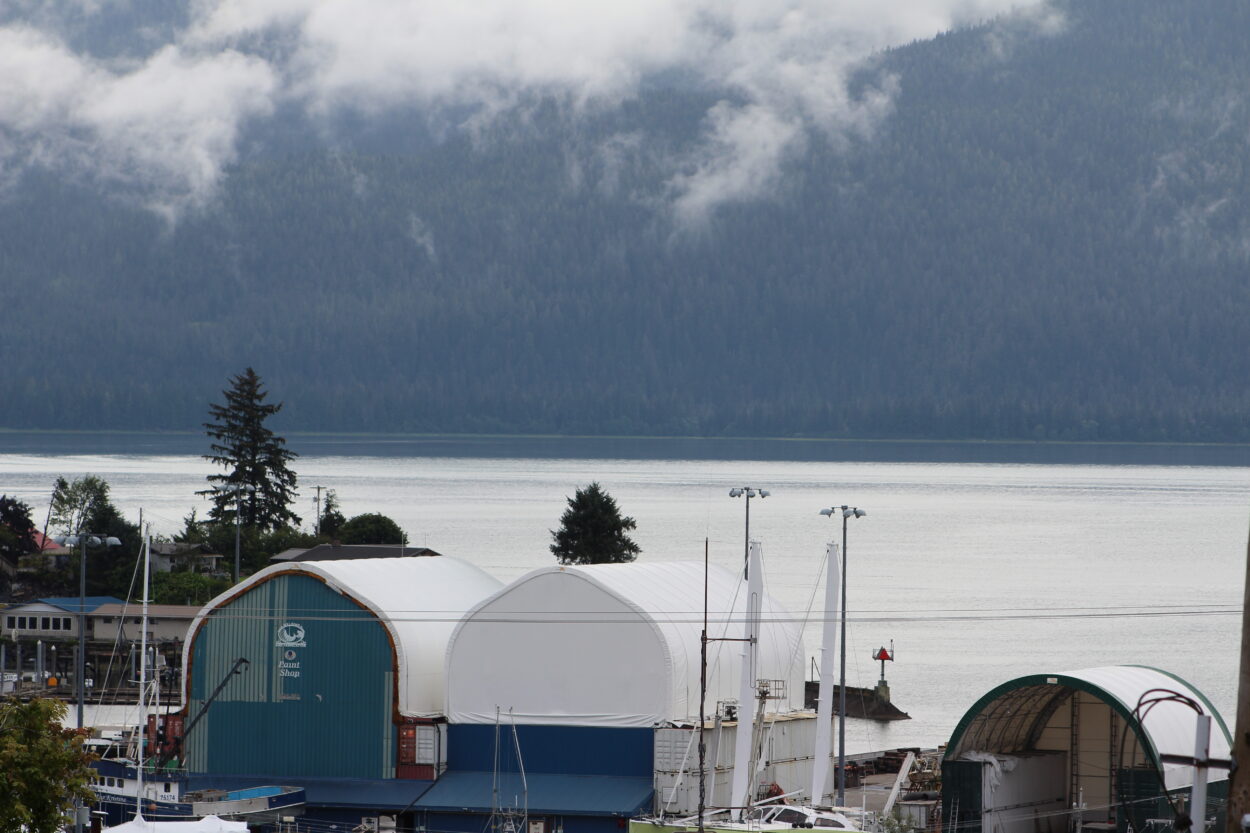 As COVID-19 cases continue to rise across the country including Alaska, Wrangell's assembly is holding a special meeting to consider a mandatory mask rule.
Wrangell's EOC requested the meeting in late October. The current mask policy encourages — but does not require — people to cover their faces in public, indoor settings.
Federal and state public health authorities strongly recommend masks that cover the nose and mouth when around people outside your bubble. That includes during vigorous physical activity, like jogging, where possible.
Wrangell officials have expressed concern that the city has serious potential for an outbreak that could strain Southeast's already-limited medical resources. On Tuesday, Wrangell recorded its first positive case of COVID-19 in more than a month.
Masks have been controversial in Wrangell. Some community members spoke out against mandatory masking at schools before the start of the fall semester. A petition protesting the Alaska School Activities Association's short-lived mask mandate in October circulated locally.
And Wrangell police investigated online threats against someone in Wrangell's EOC following the announcement that the Assembly is considering an ordinance. No charges were filed.
The assembly will hear public comment and discuss options for a mask mandate at 6 p.m. Thursday (November 5). Interested community members can sign up to make statements by calling 874-2381 or emailing the borough clerk: clerk@wrangell.com.
Get in touch with KSTK at news@kstk.org or (907) 874-2345.