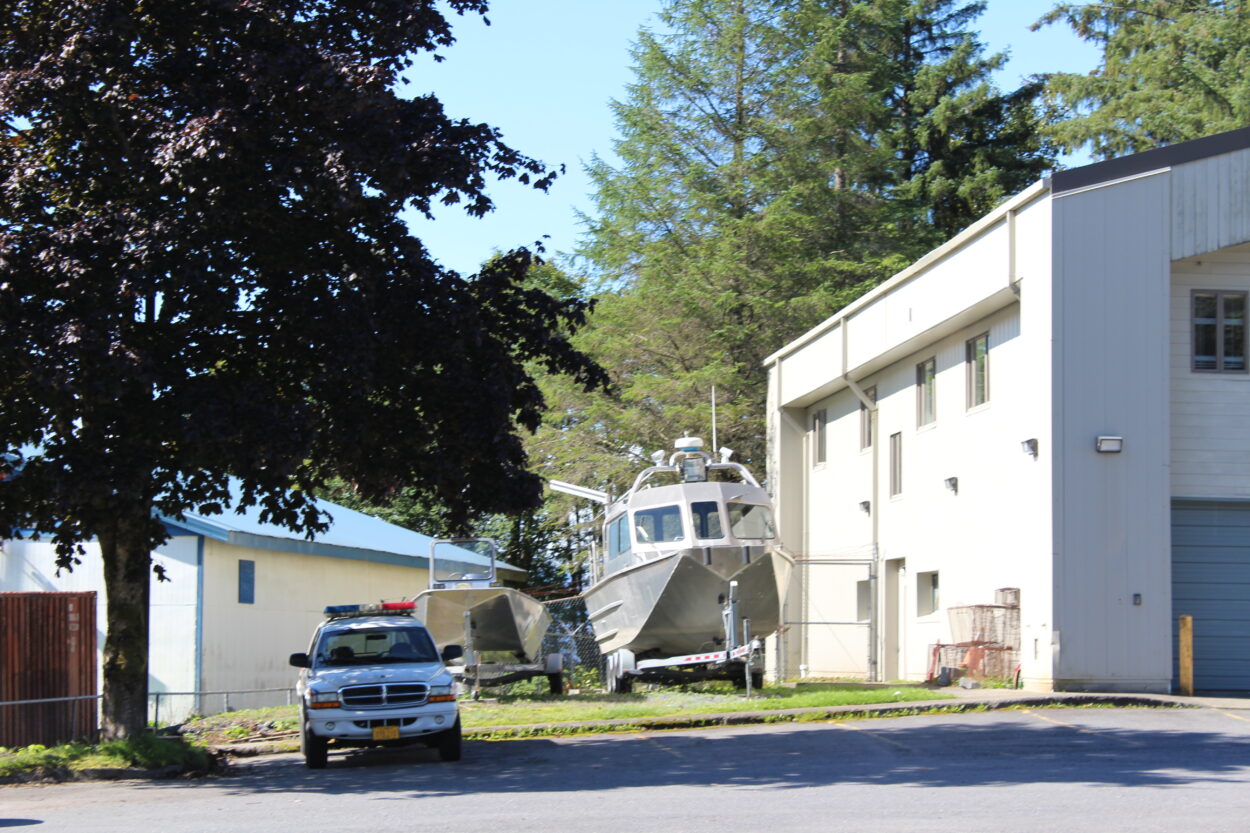 Wrangell's Police Chief Tom Radke says he hopes equipping his officers with body-worn cameras will improve transparency and accessibility.
"This is just a step forward in policing," Radke said Thursday. "It's a step forward in our communication with our citizens, and opening [that] up. And, you know, I think people don't quite understand that the officers are — there's a human being behind that badge. They have real fears, they feel emotion like everybody else. So I think it's a very transparent thing to do."
Radke also sees bodycams as a logical step forward, while noting that there are limitations, saying: "I think today's society has evolved into that video age. So I think it's just a natural evolution in where policing is going to, but at the same time, you've got to understand it's not like it's, you know, Monday Night Football or a Sunday football game where you get 10 different angles, and you get replay as you do it, you know what I'm saying?"
Last month, Wrangell's assembly approved spending nearly $40,000 of the city's federal pandemic relief on three body cameras and a Text-to-911 router. The Text-to-911 system routes text messages to the hotline on to emergency responders, expanding the reach of 911 services to places with weak cell service, or allowing people to call for help more discreetly.
Radke says the department is still working on details of the contracts with the Text-to-911 vendor and Axon, the maker of the body cameras. He says the department's guidance on when bodycams will be activated is still in the works.
"With the protocols," Radke added, "I think we're gonna require public input because I think people the more educated they are regarding these cameras, the better [off] everybody's going to be."
He says he hopes to have officers using them in about two months.
The police department will have to walk the line between transparency and privacy when it comes to releasing police camera footage.
"I know some people have this preconceived thing that 'I can go down to the police station, and they can get all the footage from last night, whatever it was.' And that's not how it works," Radke said.
He added that the department is hoping to get the Text-to-911 vendor to Wrangell to program the system as soon as possible. 
Get in touch with KSTK at news@kstk.org or (907) 874-2345.