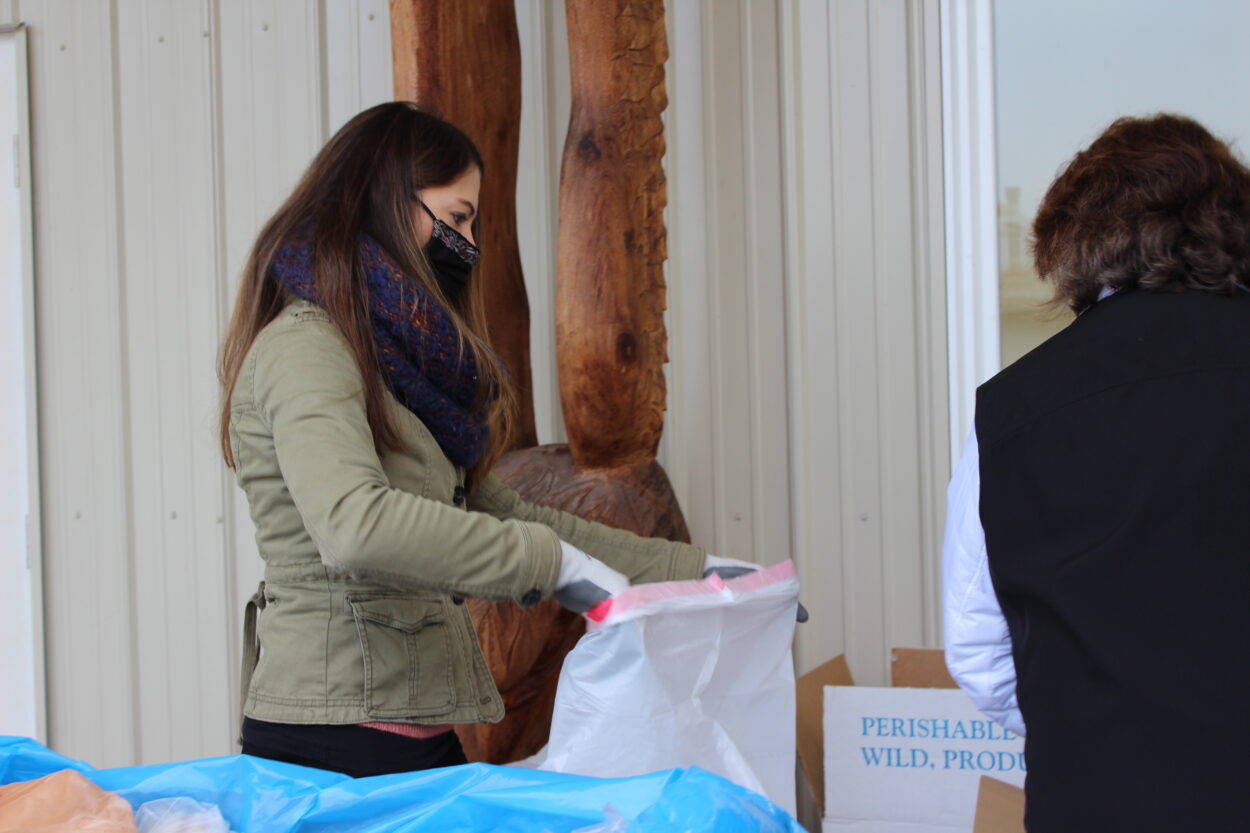 Elections for Wrangell's local tribe's governing board are slated for Tuesday (November 10) at the tribe's cultural center building, nicknamed "The Carving Shed."
The Wrangell Cooperative Association's board sets policies and procedures, and also directs the mission and vision of the federally-recognized tribe.
WCA's eight board members are elected for two-year terms; half of the board runs for re-election each year.
WCA's Tribal Administrator Esther Ashton says the board oversees all kinds of tribal issues, but has taken on additional responsibilities during the pandemic.
"Right now, WCA is going through an extremely wonderful growth period, and also a busy time," Ashton explained. "We've received a lot of COVID funding, which we're trying to get out to help our tribal citizens as much as possible. So I know that's near and dear to a lot of our board members' hearts — being able to help our tribal citizens during this pandemic with that COVID funding."
The WCA has held multiple distributions of food and utility assistance, subsistence support, and distributed a literal ton — 2000 pounds — of Coho salmon and rockfish to tribal members so far. Ashton says the board will be vital in determining next steps to support tribal citizens, adding: "This has been a completely unprecedented funding source that we've never had to manage before, and I think all of the tribes are in a similar position where we're all trying to figure out how to best utilize this funding in the manner that is required to help the tribal citizens."
Three current board members have been nominated for re-election: Lavinia "Lovey" Brock, Donald "DJ" McConachie, Jr. and current WCA Board Treasurer Franklin "Frank" Churchill Jr.
Edward "Ed" Rilatos, Jason Clark, and Samuel "Sam" Campus are also running for one of the four open seats.
Enrolled tribal members can vote from 10 a.m. to 7 p.m. at the WCA Cultural Center, also known as "The Carving Shed." Only the tribe's approximately 850 enrolled members are eligible to vote.
This post has been updated. A previous version incorrectly stated that Frank Churchill Jr. is the current Board Secretary. He is the current Board Treasurer.
Get in touch with KSTK at news@kstk.org or (907) 874-2345.