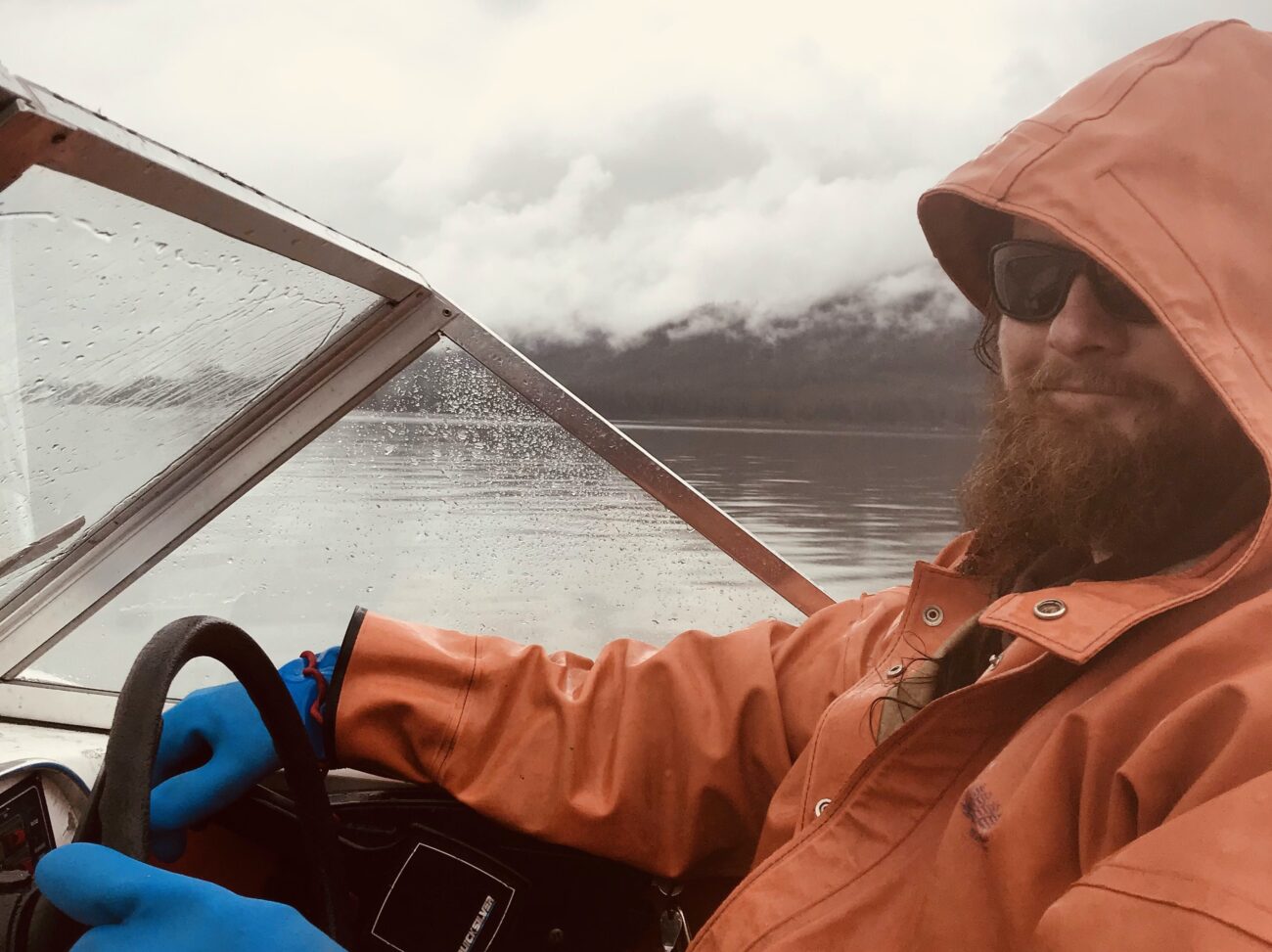 The City and Borough of Wrangell brought on Tom Wetor as its new Public Works director in mid-November. That follows a two-and-half month vacancy, when Jeff Rooney was the interim acting director, after previous director Roland Howell left in mid-August.
Wrangell's new(ish) Public Works director Tom Wetor says he's feeling optimistic about the challenges ahead, after about a month on the job.
"I'm excited to be a part of this team here," Wetor said, "And I'm looking forward to working for this community and using my experience to work within the team to try and improve the overall quality of life for everyone here in Wrangell."
He isn't new in town. Wetor has been living in Wrangell for almost nine years, working at a variety of local businesses and organizations including Alaska Crossings, Breakaway Adventures, and Rayme's Bar. The top job at Public Works is his first city job; he'll oversee a dozen workers, and be in charge of street maintenance, sanitation, water distribution, wastewater treatment and Wrangell's fleet of city vehicles.
Wetor understands that it's a big responsibility.
"There's a lot of infrastructure needs here in this town, whether it's with our sewer system, or even some of the dam projects and different things like that, there's a lot of big projects," Wetor explained.
Wetor says the knowledge that Public Works is vital in delivering basic necessities drew him to the position. And he started the job with a lot on his plate. There's a new water plant getting ramped up. Wrangell is also on a deadline to get a trash baler, after trash fires on barges in Southeast Alaska prompted Alaska Marine Linesto insist on baled trash.
But those pressing projects aren't all he's looking at: "Whether it's cleaning up the island a little bit, or implementing recycling program, or just kind of any of those options that having a more robust facility would offer the City and Borough of Wrangell, those are some pretty important responsibilities that I felt I could get behind and believe in."
Wetor replaces Rolland Howell as Public Works director. Howell left the position at the end of August. When he was hired in 2018, Howell had been a sitting Wrangell Assembly member, and his moving into a paid position raised eyebrows. City officials said he was the best person for the job and granted him a waiver that normally requires elected officials to wait six months before being hired by the city they once oversaw. A Wrangell resident filed a lawsuit alleging cronyism, which a judge dismissed earlier this year for lack of merit.
The Public Works Director is a position in one of the highest pay grade levels in Wrangell, with a starting salary of just over $79,000 a year, plus benefits.
Howell, the previous director, hasn't said why he left the job after less than two years. But he told KSTK on Monday, he plans to write an open letter to the Assembly explaining his reasoning.
This article has been updated (12/17) to reflect a correction: Public Works Director (Level 30) is no longer in the highest pay grade level in Wrangell. That is the Police Chief position; a Level 35.
Get in touch with KSTK at news@kstk.org or (907) 874-2345.