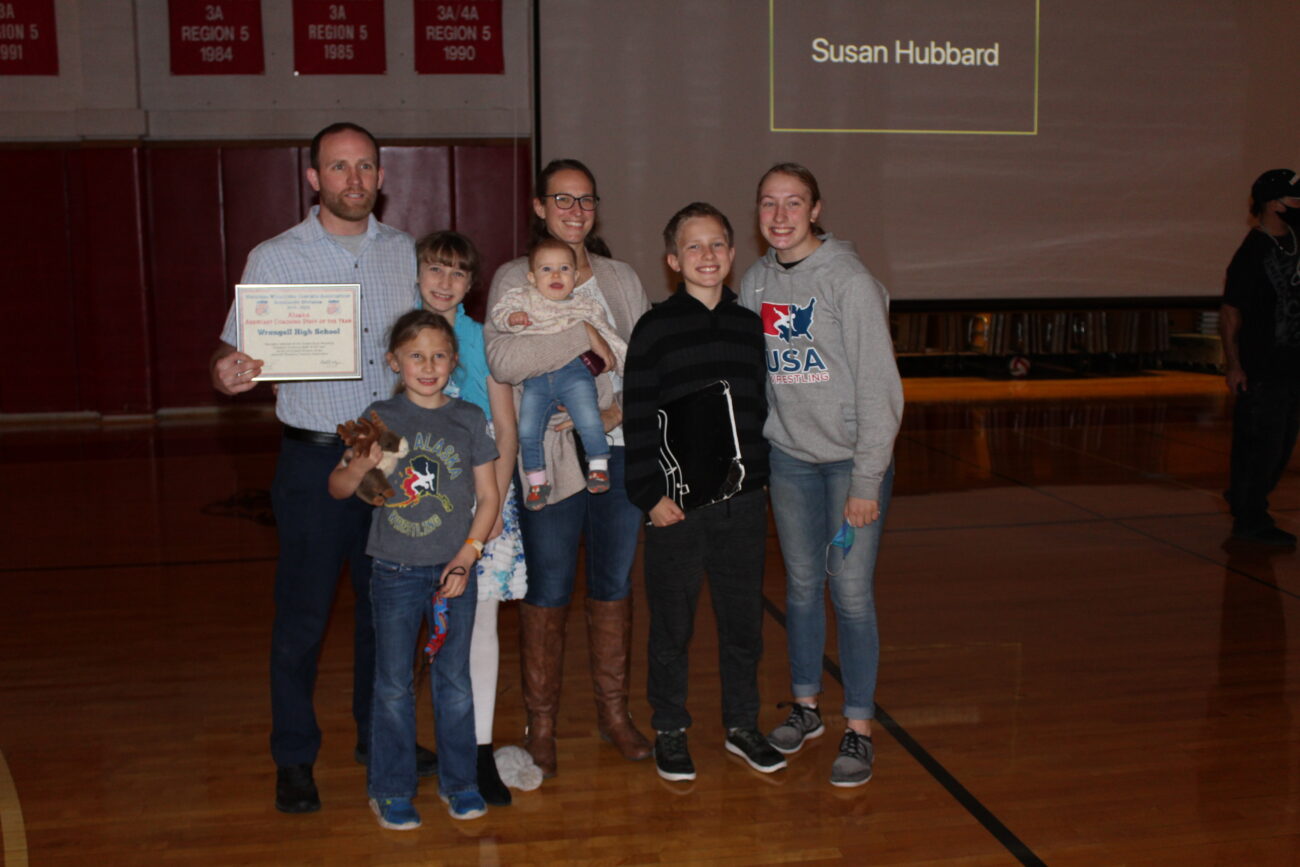 A Wrangell high school wrestling coach has received national recognition. The school decided to play a little prank before breaking the good news.
Social studies and P.E. teacher Jack Carney was sitting in the office with the high school principal Thursday afternoon, when the phone rang with an urgent summons.
"We're talking, and he was flustered," Carney related, "And I didn't know why. And then I get a call and they say 'Oh, there's a scuffle going on.' He had a story that it was two kids. And so that's how I came in."
Carney has also been the high school's assistant wrestling coach since 2015. Ready to bring some muscle to break up a teenaged fist fight, Carney was instead met with cheers. Standing in the gym was a couple dozen high school staff, close family and friends.
Head wrestling coach Jeff Rooney stood with the high school wrestling team, holding a framed award.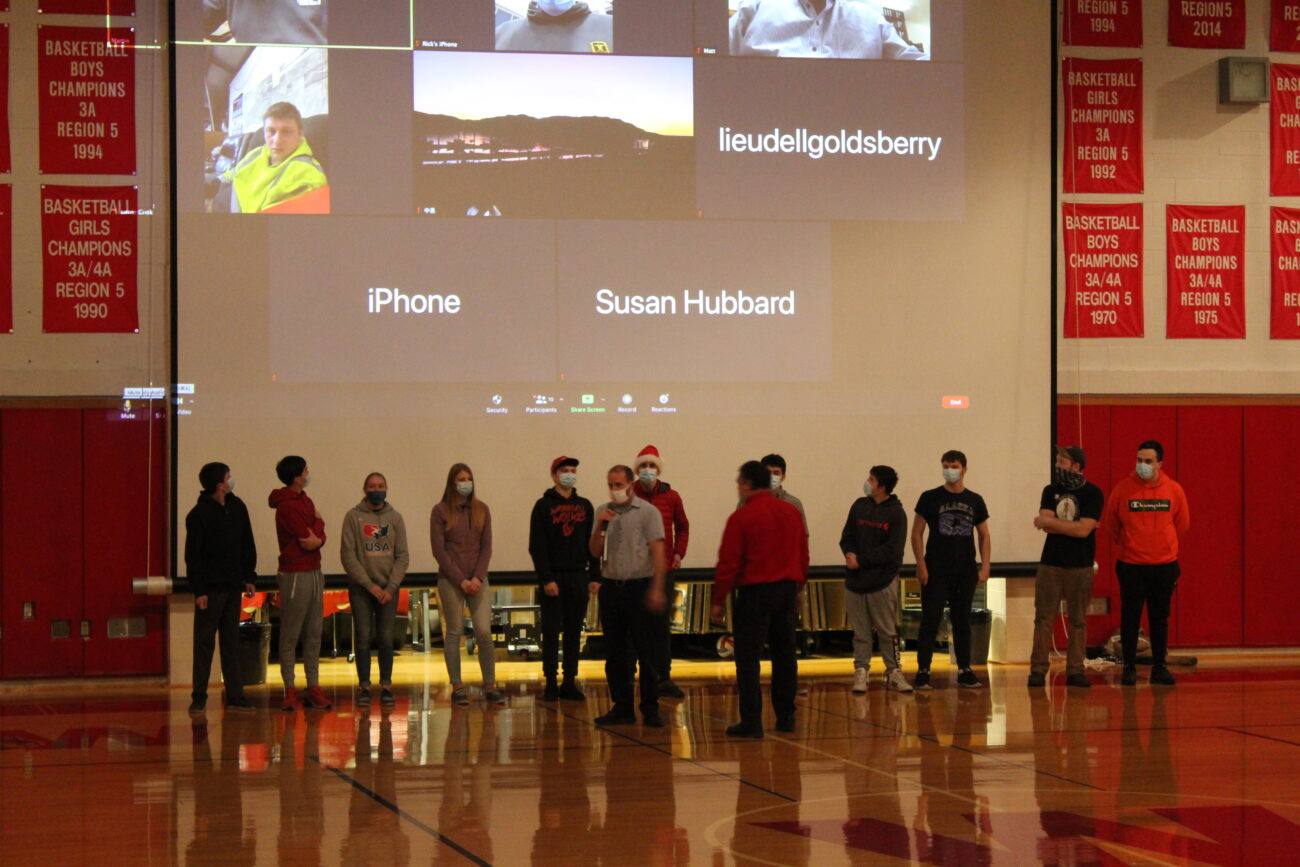 Other coaches and friends across Alaska were tapped in via video conference, and were projected on a large screen behind the team.
Carney had been named Alaska Assistant Coach of the Year by the National Wrestling Coaches Association earlier this year, but this was the first time he'd been honored in public.
Normally an award like this is presented at the state's wrestling championships. But these aren't normal times. The 2020 competition has been postponed.
This time last year, the wrestling team was at the state championships, wrapping up their season. This year, the season hasn't even started yet. That made receiving an award like this away from the mat bittersweet.
"We're long overdue for some wrestling matches," Carney said.
He turned the attention away from himself, the man-of-the-hour, and spoke fondly of Wrangell's wrestling team: "I just, I'm really excited to show the team off. Because we have so much talent."
And he's confident the team will stack up not only this year, but next year as well: "I think we've got about six kids that can take state this year."
And next year, he says, he's eyeing a team state title. Carney says support from the school, other coaching staff, his wrestlers and his family are what make the program succeed.
"I just want to thank everybody that's helped out the wrestling community," Carney added.
The wrestling season will start in mid-March, and the Alaska School Activities Association has indicated it plans to hold a wrestling state championship at the end of May.
Get in touch with KSTK at news@kstk.org or (907) 874-2345.