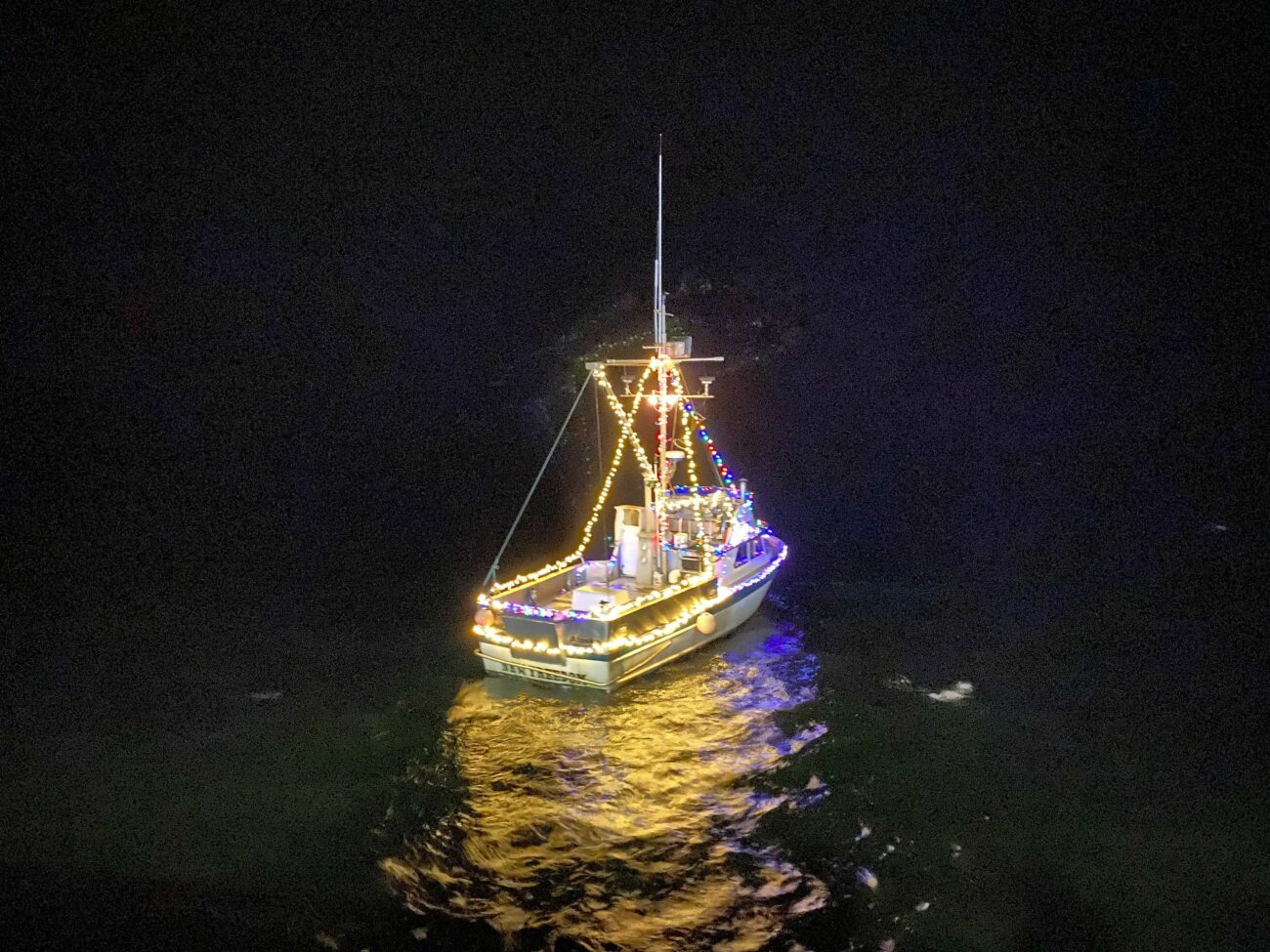 Wrangell's annual Christmas boat parade has been a tradition since the 1970s. Although only a trio of boats turned out this year, the water procession brought some light-hearted fun to the darkest time of year.
In the darkness, and especially in the driving wind and sleet, it was impossible to see across the strait to Woronofski Island.
The only visible marker of the barrier between land and sky were the three boats: two fishing vessels and a smaller skiff, outlined in colored Christmas lights, bobbing in the black water, back and forth next to the dock.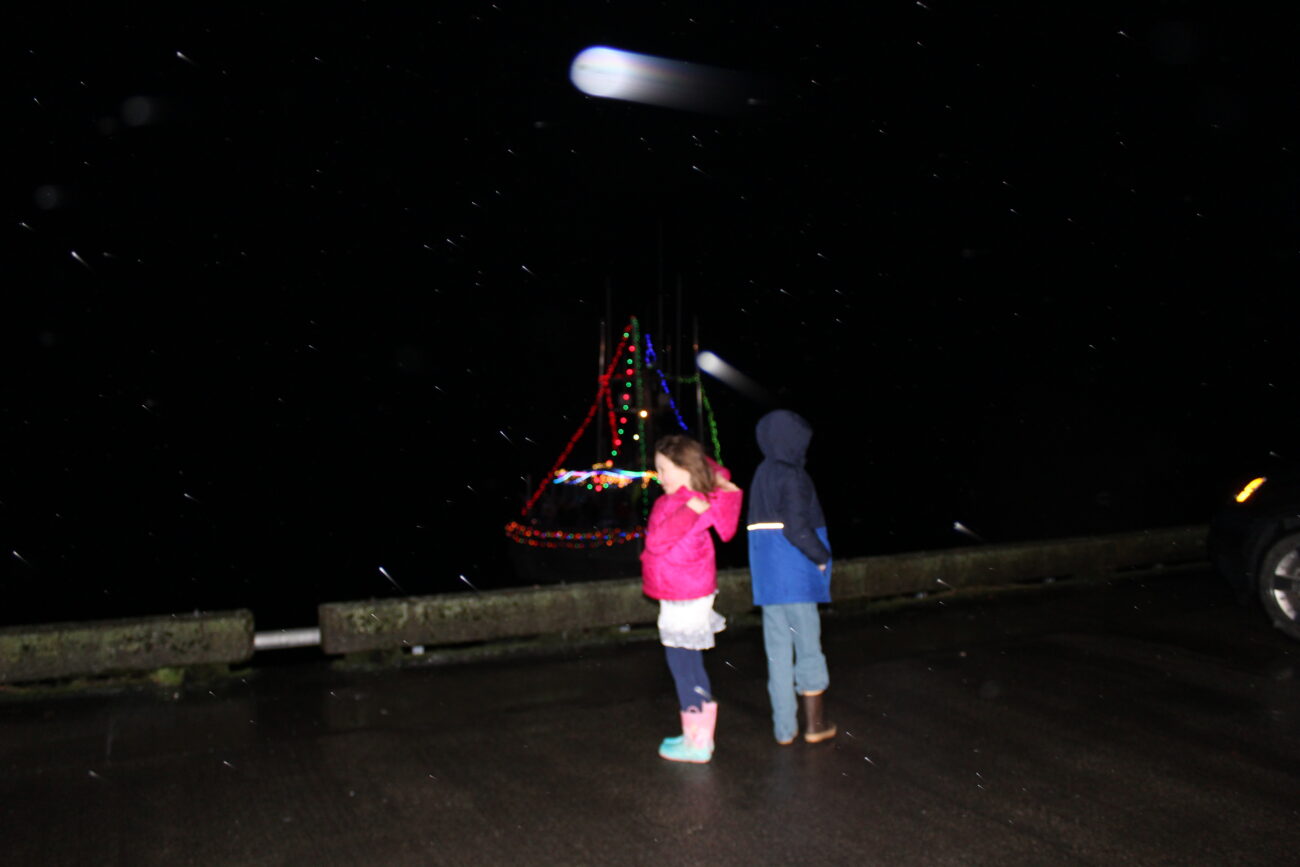 Youngsters along the city dock cheered as fireworks shaped like stars and hearts shot from one of the boat's sterns.
Most folks who showed up to watch Wrangell's 2020 boat parade watched from the dry comfort of their cars and trucks. Plus, most cars have a radio, where parade-watchers could listen to KSTK's broadcast of Christmas tunes and VHF radio chatter from the water.
Over the radio, boats wished the community happy holidays. From the F/V New Freedom: "Happy New Year from the warm and cosy cabin of the F/V New Freedom, and Merry Christmas." A chorus of other passengers on the boat joined in for a rousing "Ho, ho, ho!"
A group from the Blue Moose shouted: "Merry Christmas, Wrangell!"
Kyle Thibert was one of the brave souls who arrived on foot to take in the spectacle.
"There's more people here watching, I think, than actually out on the water," Thibert said, "So it's pretty cool. It's really awesome to see that people even braved the weather to go out and still put on the show."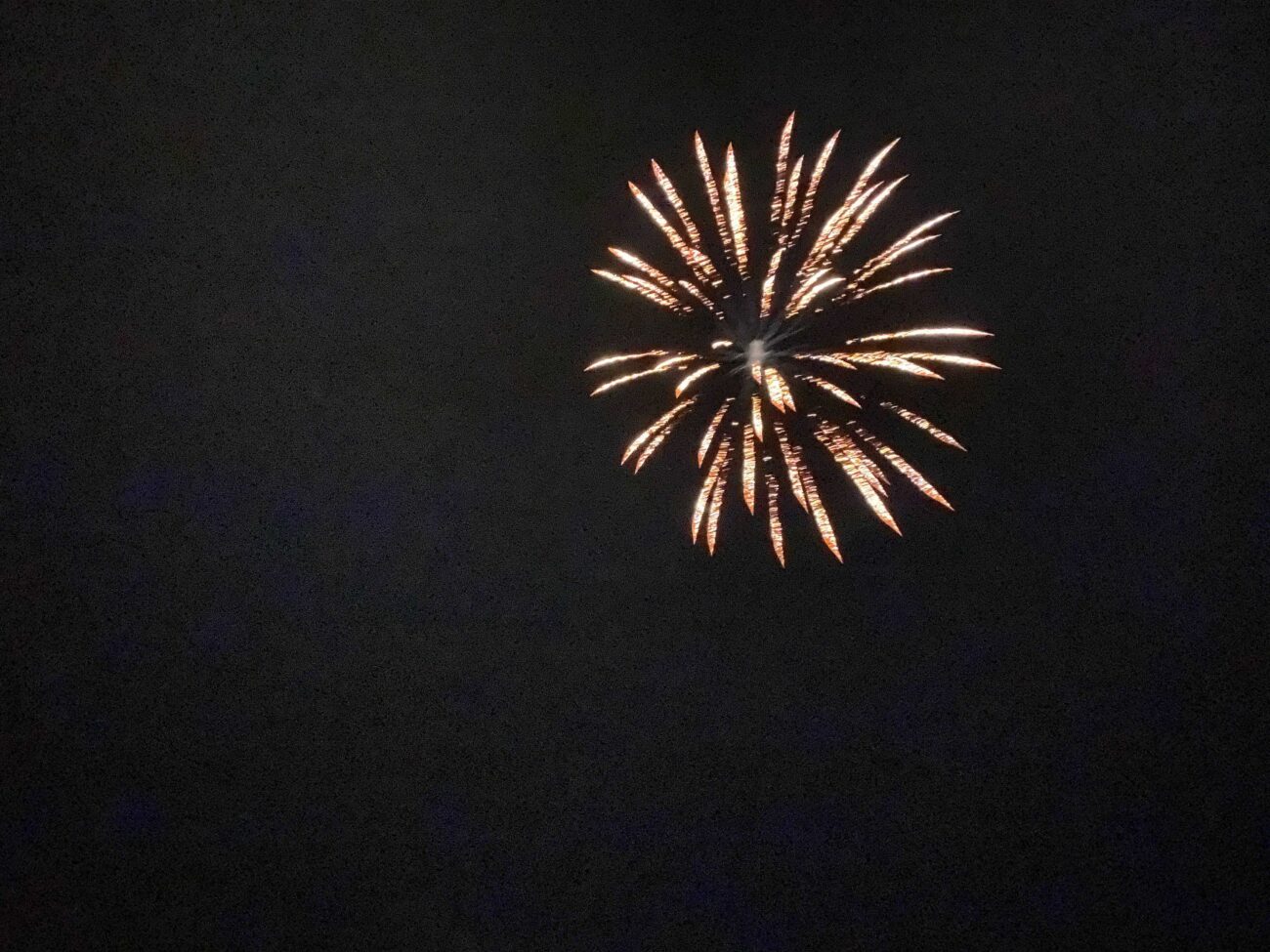 Wrangell's Boat Parade was started in the 1970s by a local physician and commercial fisherman. Wayne "Doc" Davenport retired in 2012 and the tradition was in danger of retiring with him. In 2018, two boats showed up decked in lights along City Dock, making the traditional route up to Petroglyph Beach, and down to Shoemaker Harbor. Last year the parade was three vessels strong — the same as this year's effort.
As the trio turned and made their way north towards Petroglyph Beach, most of the watchers, in cars and on foot, left City Dock. The vessels bobbed on, looping down towards Shoemaker Harbor. A few cars trailed them by road, along the water. From the hill above town, you could still hear the muffled booms of the occasional bottle rocket.
Get in touch with KSTK at news@kstk.org or (907) 874-2345.