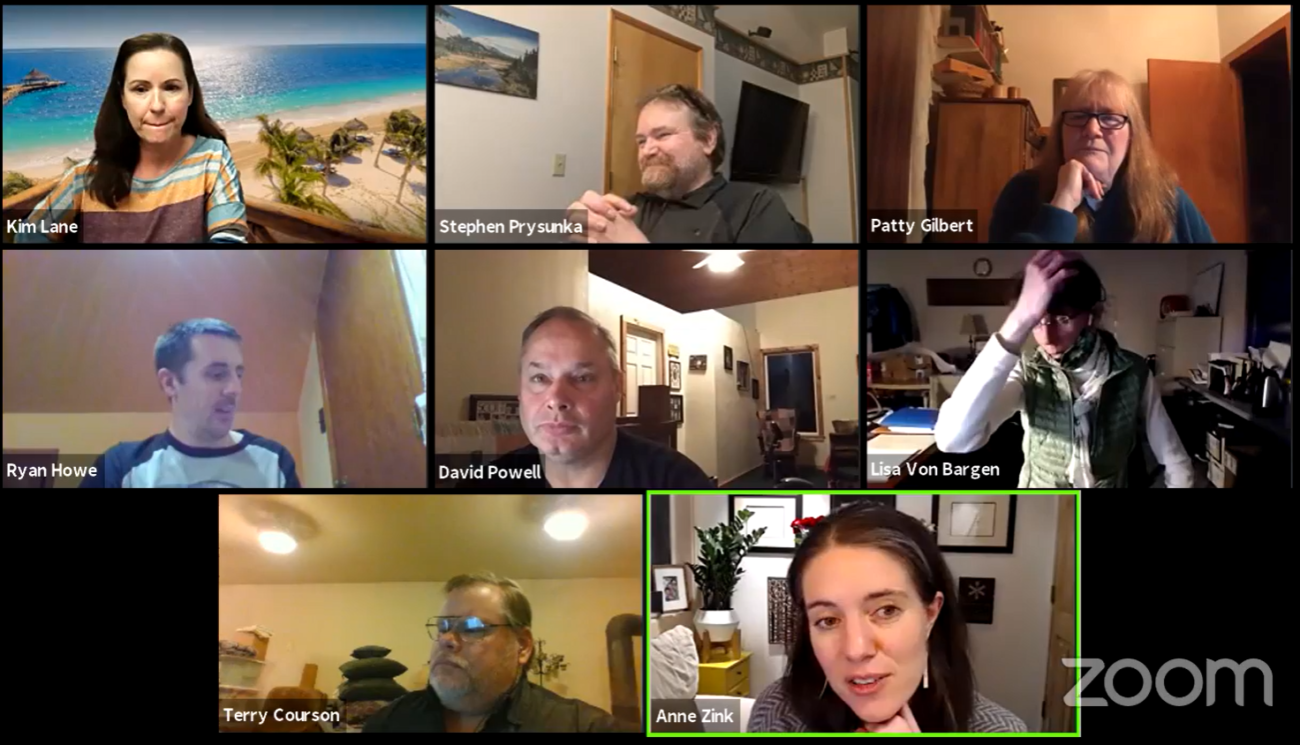 Although Wrangell doesn't have a mask mandate in place, Alaska's Chief Medical Officer Dr. Anne Zink told the borough assembly Friday that mitigation measures like masking remain important, even as vaccine distribution kicks off across the state.
She explained with a metaphor: "You never want to be like the soldier who dies after the victory was called. We're so close, with light at the end of the tunnel."
Zink said there are still a lot of unknowns about the vaccine and what the next few months will bring. She says what's clear is that masks are the cheapest and one of the most effective tools to slow the spread of COVID-19.
"I would never tell you to go hit a tree, even with a seatbelt in an airbag because we've got a hospital bed for you. And I would say the same thing about this," Zink said. "If we can prevent COVID it's way cheaper. You don't end up with long hauler [syndrome]. It's way easier. A mask is homemade, source it yourself, and it's a pretty effective tool and probably our cheapest tool for public health for getting both the economy as well as health back in order."
Vaccine distribution in Alaska began on December 15.
SEARHC is managing vaccine distribution in Wrangell. The regional health consortium has not responded to repeated requests for information on the number of vaccines distributed, or its distribution plan for the Wrangell community.
Wrangell Mayor Steve Prysunka has criticized the governor's office for what he described as a lack of clarity and leadership over the pandemic. After the governor activated a statewide emergency cell phone alert late last month, Wrangell adopted a temporary mask mandate. But after state officials didn't follow up with any concrete direction, the assembly allowed it to lapse.
Prysunka explained his frustration to Dr. Zink: "We were waiting for something [from the governor's office]. And we reached out and I actually had the state EOC director speak to me and what I got back was that everything is okay. The hospitals are doing fine up north, and there is no issue. And that's really not sort of what I hear from my wife in the hospital."
His wife is Dr. Lynn Prysunka, the medical director of Wrangell's hospital.
Zink replied she believes the emergency cellphone alert was effective, citing the slight downturn in Alaska's daily case counts and hospitalizations over recent days.
She also advocated for continued mitigation measures, even as pandemic mitigation gets harder into the winter: "I just want to highlight that this has been long, and this has been hard. And I don't think this has been easy on anyone. We do know that people's economic health directly impacts their mental and physical health, people's mental and physical health directly impacts their economic health. And so the tools and resources that we share our tools and resources to have us be healthy and well, physically, mentally, and economically. And they are tools against the virus, they're not tools against each other."
A second vaccine, developed by Moderna, was recently authorized by the FDA for emergency use. Zink said she expects Alaska will initially receive around 20,000 doses of that vaccine. Vaccine distribution around the state is still in the first phase, and available to healthcare workers and long-term care facility residents and staff.
There is no state plan to require Alaskans be vaccinated against COVID-19.
Get in touch with KSTK at news@kstk.org or (907) 874-2345.