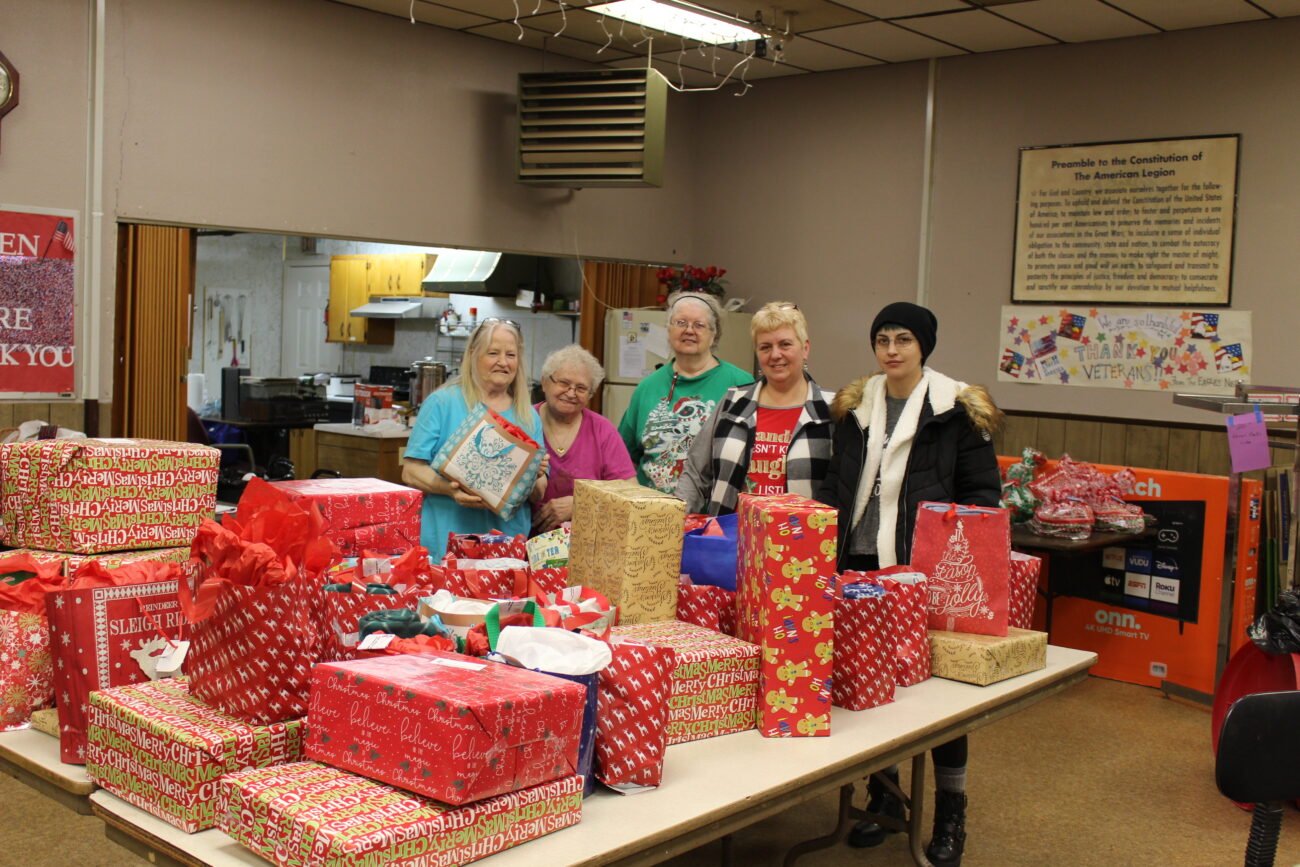 The American Legion Auxiliary in Wrangell has a few established holiday traditions. There's the veterans cookie platters. There's their annual party with Santa for kids under 12. But this year is a little lonelier and more distant, so they've added a new program for seniors.
Marilyn Mork with the Legion says the initial funding for the project was a spur-of-the-moment ask. She says the idea came to her while applying for a CARES Act grant from the city for the annual children's Christmas Party. Then, she said, she thought: how about gifts for the elderly too?
"I didn't ask the members, I just did it," Mork said Monday. "And [I] came here the next day, and I told them 'We're doing this now too, because I applied, and if we get the grant, we're really doing this.'"
The Legion Auxiliary got the grant for $3,000 and set about brainstorming seniors in the community. They came up with a list of more than 100.
Mork said she felt for the folks in Wrangell who might be having a solitary Christmas season: "There's just a lot of people who have no family here, or that have been alone for a year, basically, that can't go really anywhere, to the store and back, maybe. And it'd just be nice to think of them, not just not just kids, but you know, there's sort of people that have nobody in the community, there's a lot of over 60 people here that are alone." 
In total, Mork says they bought, wrapped and are in the process of delivering more than 130 senior gifts to long-term care, the Senior Apartments, the Senior Center, and homes around the community.
Gifts include a variety of items: fuzzy socks, treats, more basic items like shampoo and conditioner.
The gift tags read "From: The American Legion Auxiliary, and the Wrangell Community." Wrangellites showed up with donations of everything from blankets to batteries to cash for the senior gifts.
Get in touch with KSTK at news@kstk.org or (907) 874-2345.