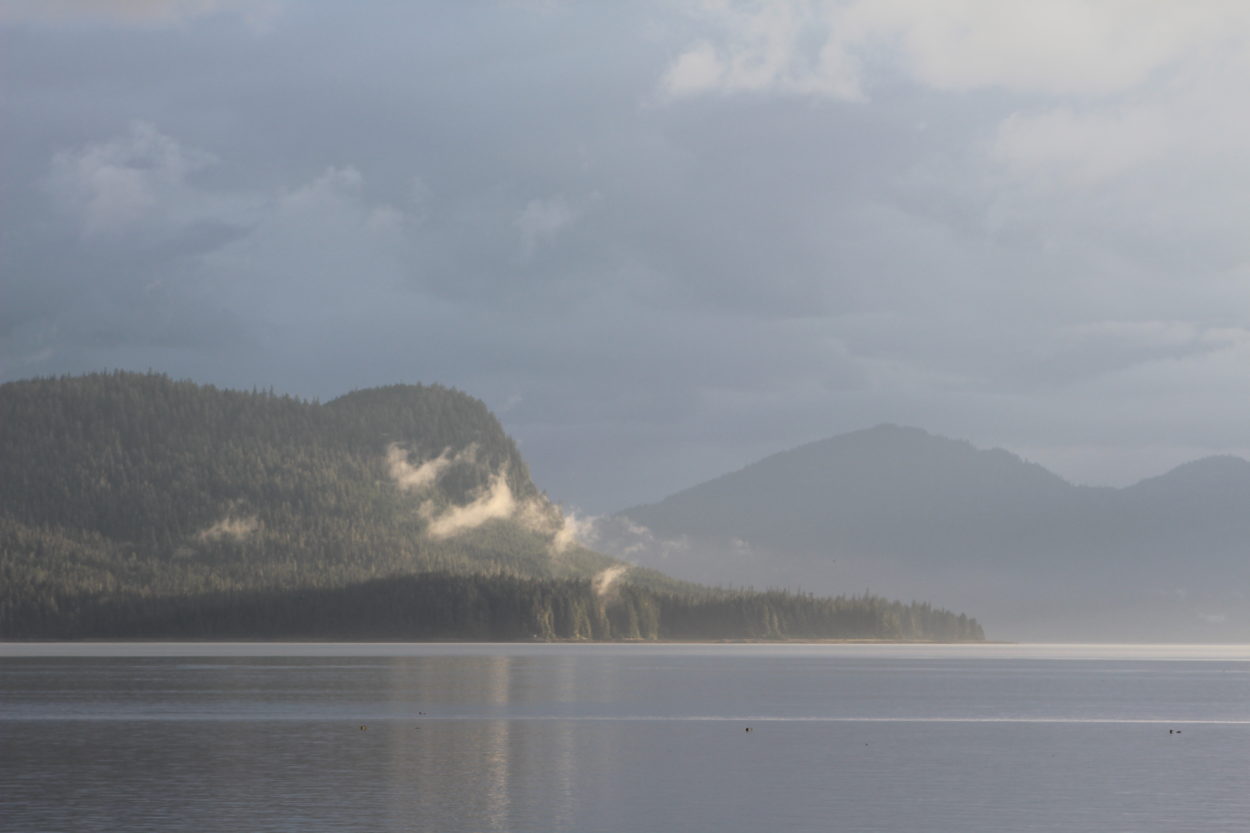 One of Wrangell's major seasonal employers — Alaska Crossings — is looking at moving its operation to Sitka. The wilderness program for at-risk youth has nearly two decades in the community.
Alaska Crossings merged with the Southeast Alaska Regional Health Consortium in 2017. In a promotional video produced shortly thereafter, smiling teens and young adults paddle canoes around the straits of Southeast Alaska. They make campfires, look at maps, and spot a pod of orcas.
Steve Helgeson is the director of the wilderness behavioral health program, and explained the program in that promo: "The idea of a crossing is, is the idea of transformation of change. The Crossings program is a therapeutic program for young people who are struggling to do well at home, school or in their community. We use a wilderness based model to teach social functioning skills."
SEARHC regional director Mark Walker co-founded Alaska Crossings. He would only say the program is in flux.
"What I can say," Walker said, "is that there's no plan for Alaska Crossings to leave Wrangell right now. We're doing some experimental programming in Sitka. And that's all that I can say about that at this time."
A move would affect Wrangell. Crossings employs around 50 seasonal guides, as well as more than 20 full-time employees to lead about 120 young people in the program yearly.
So far nobody at Crossings will say much about its future. But the U.S. Forest Service in Sitka has confirmed to KSTK that the Crossings program has filed for a Special Uses Permit in the Sitka Ranger District to lead groups in that area. A records request filed on December 14 for details is pending.
A reorganization out of Sitka might make sense for its parent organization. SEARHC is based in Sitka and runs another wilderness therapy program there called Raven's Way.
That program differs, as it's based out of a 12-bed residential treatment center. Wrangell's Alaska Crossings program operates on a shorter-term model, with guides leading teens on wilderness expeditions for weeks at a time.
SEARHC's marketing director Maegan Bosak said in an emailed statement that the tribal health organization is constantly reviewing programs to determine how best to serve the whole consortium. Her statement didn't address questions over whether there are plans to leave Wrangell.
The COVID-19 pandemic caused SEARHC to cancel 2020's Crossings summer and fall programs. But there's hope that the 2021 season will go forward, with program staff currently gearing up for the coming summer's season — with plans to run expeditions mostly from Wrangell, and a few from Sitka.
Get in touch with KSTK at news@kstk.org or (907) 874-2345.