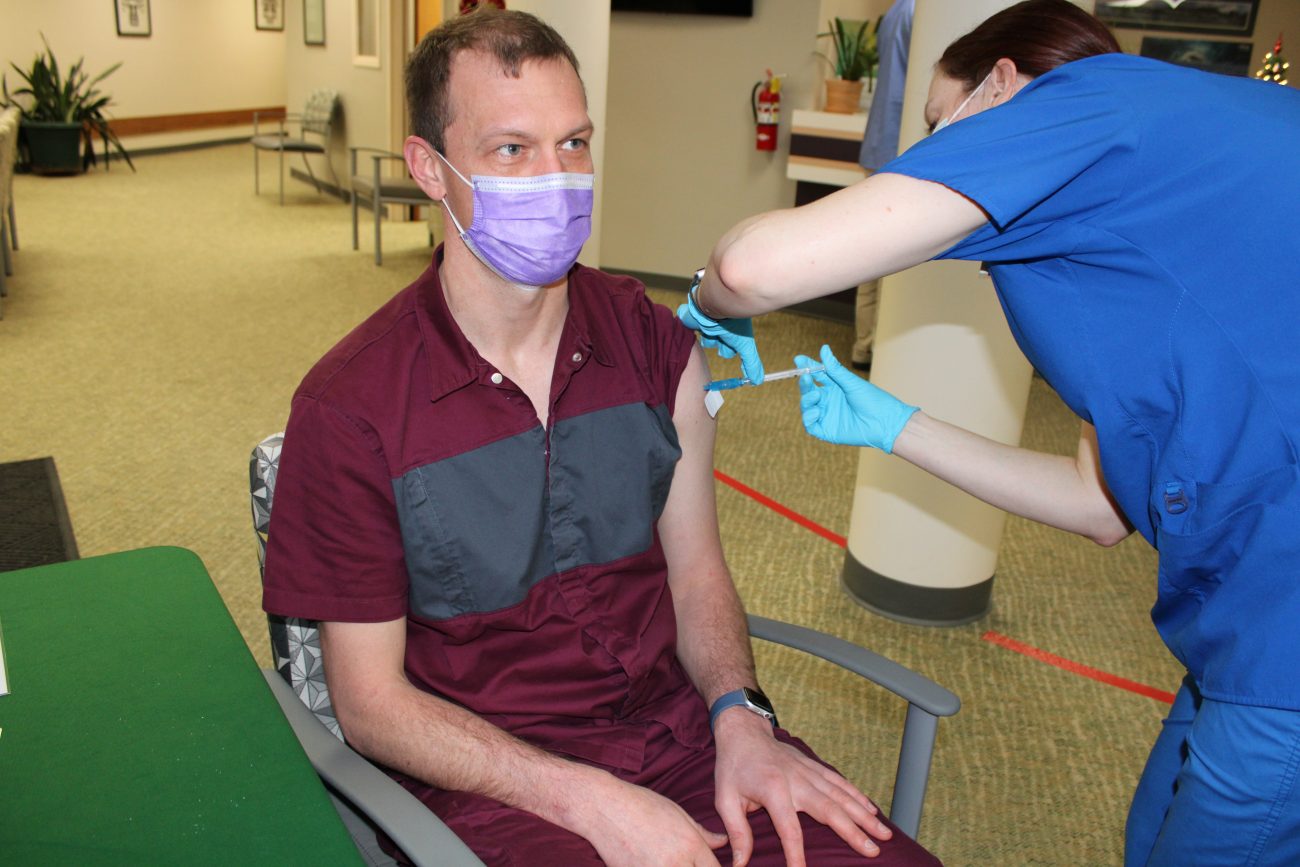 Wrangell residents can register online to receive doses of the COVID-19 vaccine. But when they'll actually get vaccinated remains unclear.
As of Monday, at least 325 Wrangellites — more than 10% of Wrangell's population — have received their first dose of COVID-19 vaccine, according to the Southeast Alaska Regional Health Consortium. 
The community's health provider has outlined a distribution plan following  guidance from national and state health officials. Vaccinations began with frontline healthcare workers, long-term care residents, and emergency responders. But no timeline has been released for further distributions.
In some communities, including Wrangell, members of the population that do not fall under the first tier vaccine distribution categories have also received vaccinations.
First doses of the Pfizer – BioNTech vaccine were administered in Wrangell on December 16. 
As of Monday afternoon, more than 18,000 Alaskans have received their first dose of COVID-19 vaccine. That makes up about 2.5% of Alaska's population.
SEARHC has opened an online portal where people can sign up to receive a COVID vaccine. That can be accessed at covid19.searhc.org. The health provider says that those who sign up will be contacted by phone when vaccine doses are available, based on the tiered system. The online portal does not allow individuals to check their place in line for vaccinations, or provide an estimate when their vaccine dose will be available. Other questions about COVID-19 can be directed to SEARHC's COVID-19 hotline at 907-966-8799.
SEARHC has declined to provide information about how many Wrangellites have already signed up to receive doses of one of the COVID-19 vaccines.
Jamie Roberts with Wrangell's EOC told KSTK in an email that it's unclear how many doses of vaccine the community will receive.  That makes it difficult to set a concrete timeline for vaccinating the general public.
Get in touch with KSTK at news@kstk.org or (907) 874-2345.